06 Jan 2021

Akers, Morrilton fighting for deep 4A run

By Levi Gilbert

Nothing was going to keep Kayla Akers from her senior season — not injuries and not COVID-19.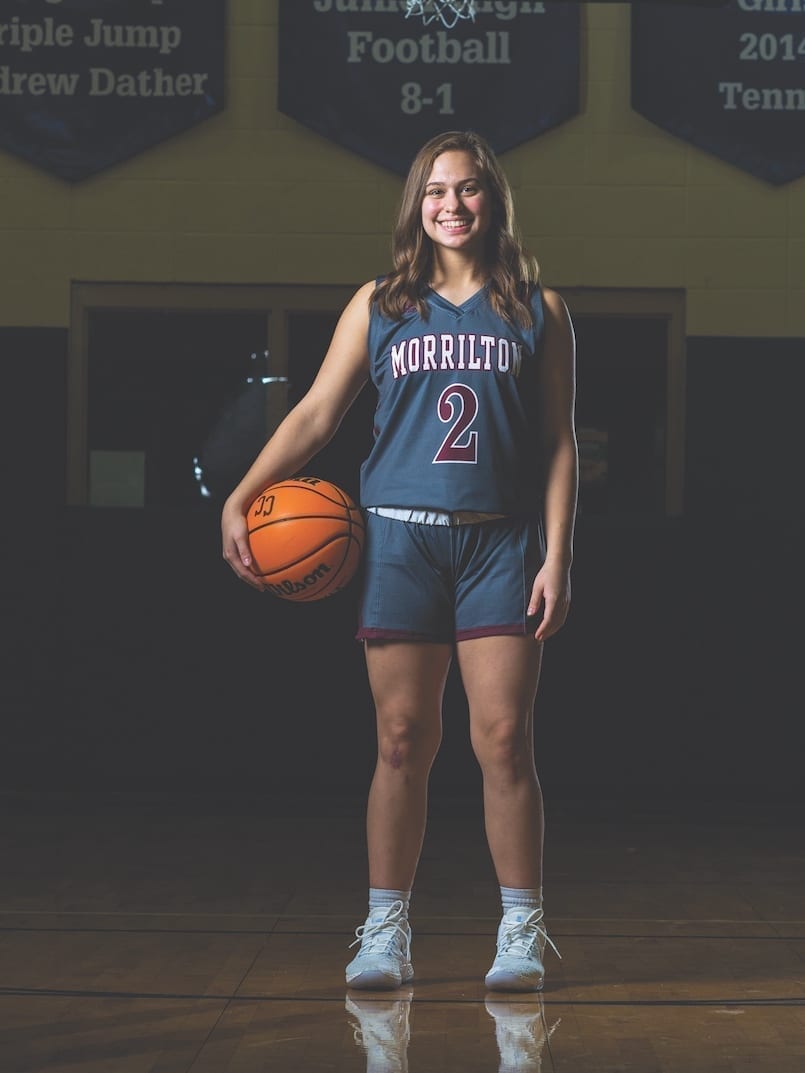 "During my athletic career, I've torn my ACL and meniscus in both of my knees," Akers said. "Although it set me back, I still pushed through to try and be the best that I can. As long as you put your mind to it and believe in yourself, you are capable of more than you know. If I could say anything to future student athletes, I would tell them to never doubt themselves or what they are capable of."
The spirit that enabled her to endure all the rehabilitation to get back onto the court sets her apart and makes her a positively infectious attitude on the team.
"She is so positive," said Carin McNabb, Morrilton girls head coach. "Her willingness to keep rehabbing through the injuries and to keep working to get back on the court is such a great quality. I can't say enough good things about Kayla. She is a great motivator and positive role model."
Akers was selected to this year's 501 Basketball Team — 34 players representing the best the 501 has to offer both on and off the court. The team is sponsored by Conway Regional Health System and First Security Bank. The senior guard was nominated by McNabb.
Morrilton (6-3, 1-0) is off to a solid start this season, including a commanding 4-4A conference opening win over Heber Springs, 63-31, on Tuesday.
"This season has been different because a lot of our games are getting cancelled, and we have not been able to play as much as we would have if COVID-19 was not around," Akers said.
After her high school days wrap up this spring, Akers plans to attend University of Arkansas Community College at Morrilton to get her associate's degree and then transfer to University of Central Arkansas to pursue a career in the medical field.
"Outside of athletics, my mother really inspires me because of all she does for me and my family," Akers said. "I want to be remembered as someone who worked hard and was always positive."
Akers and Morrilton return to 4-4A play at Ozark with tipoff set for 6 p.m. Friday, Jan. 8.

Latest posts by Levi GIlbert
(see all)