03 Apr 2023

A great run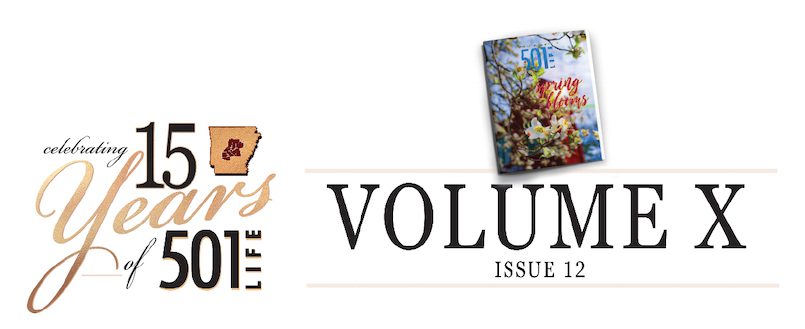 By Donna Lampkin Stephens
More than six months after his death, one of Conway's favorite adopted sons continues to be remembered by the community he loved.
Don Potter, 85, who died in September, was affectionately known as "the godfather" of the Conway running community. A 1992 inductee into the Arkansas Roadrunners Hall of Fame, he was a founding member of the Conway Running Club, serving as its first president, and the founding director of Chase Race & Paws, a two-mile "people race" and a one-mile race for owners and their dogs (or other leashed pets), which honors the memory of his son, Chase Potter. He was also a co-founder of the Conway Kids Triathlon, serving on its board as well as that of the Toad Suck 5K/10K. Potter finished the Boston Marathon five times.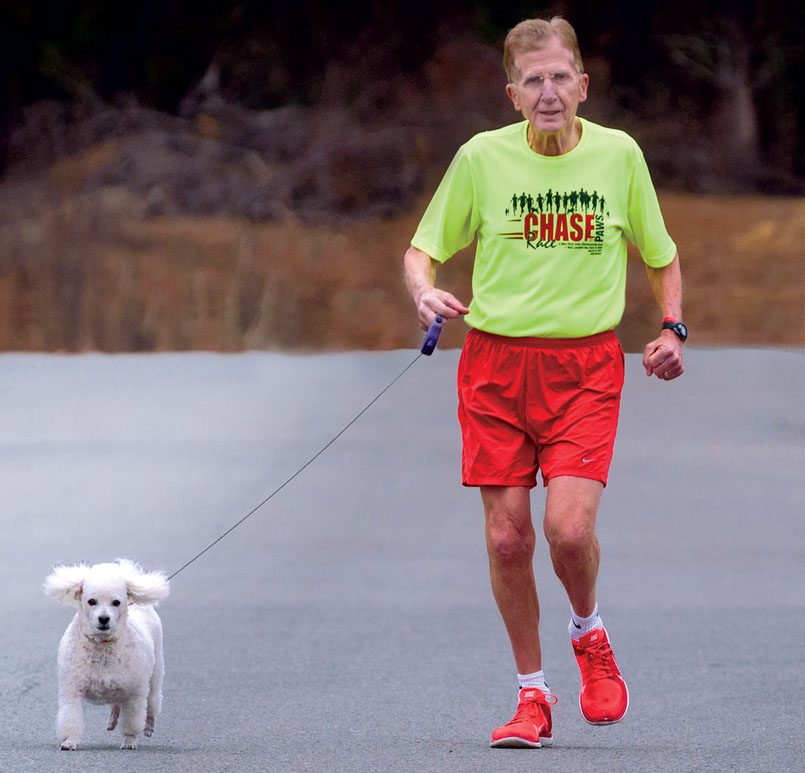 Potter was involved in many community activities, such as Toastmasters, Kiwanis of Conway, K-Life, Key Club, Young Life and Excel Upward. A member of Four Winds Church, he participated in mission trips to Mexico. From 2006-13, he also served as a Court Appointed Special Advocate (CASA). He was also involved in helping other local organizations such as Bethlehem House and Soul Food Café, and he could be found every year "happily ringing the Christmas bell" for the Salvation Army.
Potter won the Leadership Award from the Faulkner County Leadership Institute in 2015.
"I've had a lot of people tell me he made them feel very important," Potter's wife, Cathy, said of his legacy. "He was always in the moment and always focused on the person he was talking to."
Since his death, Potter has been honored with the Conway Chamber of Commerce Lloyd Westbrook Good Neighbor Award, Conway Kiwanian of the Year award and a memorial parking spot at the Conway Regional Health and Fitness Center (the meeting place for regular Conway Running Club runs) that features his name, a running shoe with wings and his jovial reminder to "move your parts." Cathy Potter said the paint color on the shoe was, fittingly, Behr Paint's "100 mph Red."
"Everybody would meet and they'd be in their little group, but not Don," she said. "He'd go to every group and hug them and talk to them, then he'd blow his whistle and everybody would start. Everybody ran the same route, just not at the same pace. He thought everybody should meet at the fitness center and start together. He thought the more the running community was together, the more running would grow."
Potter was an encourager during those runs. "He invited people to come run, and he made them feel like they could do it, and feel included," Cathy said. "He connected with everybody and connected them with somebody else."
Amanda Castillo, member experience manager for the Conway Regional Health and Fitness Center and a long-time runner and member of the Conway Running Club, said she could talk endlessly about her friend.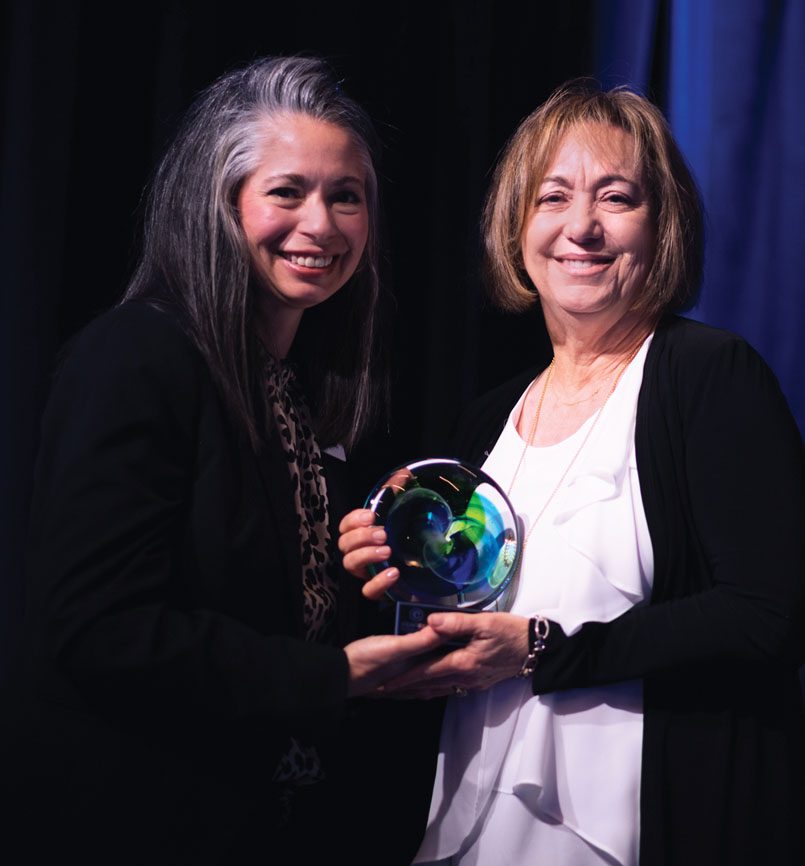 "To know Don Potter was to love him," she said. "Simply put, if you knew Don Potter, he touched your life and impacted you in some way. Conway Regional Health and Fitness Center is honored to have this constant reminder of Don's smile, charisma, energy and love of fitness in our parking lot."
In Potter's nomination for the Good Neighbor Award, Pete Tanguay of Conway wrote: "Don had a heart for people of all walks of life and had a magical way of identifying with and caring for people. When you talked with him, you knew he was listening and thinking about how he could make a difference in your life. Even into his 80s, he seemed to remember all the important details of every conversation he had.
"Don is a legend, someone whom I, and many other people, miss every day. He certainly had an impact on making our community a better place for many."
The shirts for the 18th edition of the Chase Race & Paws run on March 11 featured the phrase, "Live Like Potter". Photos of Potter and posters of his sayings were also prominent. Over the years, the race has benefitted Arkansas Children's Hospital, Friends of the Conway Animal Shelter, Haven House and Compass Academy.
"He always wanted the Chase Race to be bigger and better," Cathy said. "He went around to all the grade school track programs and invited them to come, and he had sponsors, so he had tons of kids running, and everybody got a shirt for free. He just wanted it to be a great race and a community event."
The Potters' love story started with a blind date in 2006. "I was at the gym and asked a friend of mine if he knew any good guys," Cathy remembered. "He said, 'Yes; my wife runs with a good guy,' so I gave him my number and he gave it to his wife, who gave it to Don. So I guess we did kind of meet through running."
When the pair was married on April 26, 2008, that friend officiated the ceremony.
Cathy, who had been a runner in high school, started running again after meeting Don. "I'd go to races with him and hold his coat, then I thought, 'This is crazy. I could be running, too,'" she said. She remembered weekends when she'd be off on Saturday and wanted to stay up late on Friday night. "But Don would say, 'No, I've got to get up and run long on Saturday,'" she recalled. "After I started running, I understood."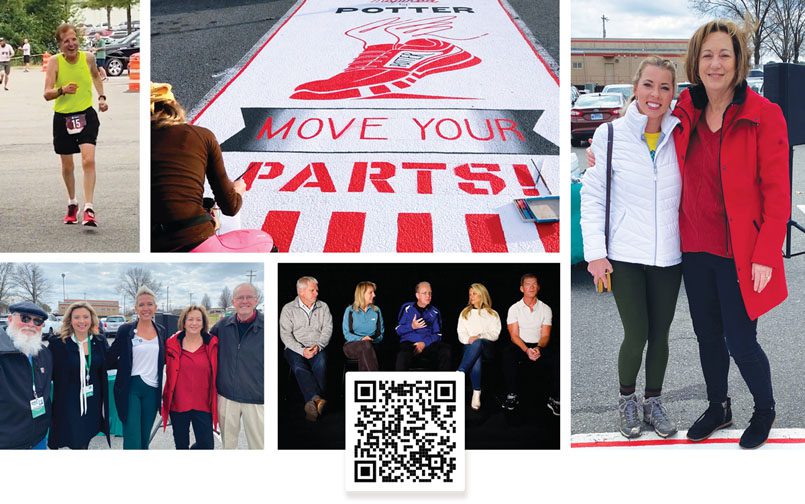 She recalled her husband's legendary discipline. "He was going to run every morning," she said. "That was very important to him. Even when he got sick and couldn't run, he walked every morning. He would have friends come over and walk with him."
She said she learned many things from her husband over the years. "I'm definitely an introvert, but I'm trying to get out there and talk to people and do for people like he did," she said. "I met so many friends when I married him. Before, I was one who went to work and came home, but he just opened up my whole world."
And she heard him talk often about how much he loved Conway. "He knew the mayor, he knew the police chief, he knew everybody," she said. "It was a giving community. When he'd ask for donations, people would give. He loved Conway. We didn't have to stay here; we didn't have children here, but we weren't going to go anywhere.
"I just thought he would live to be 100."
A lot of others in the 501 did, too. And they're forever sorry he didn't.
Editor's Note: Volume 10 featured an article about the origins of Chase Race and Paws, which is an annual event that was held last month. Chase Race and Paws had its beginning March 11, 2006, as an event to celebrate the brief life of Donald Lee Chase Potter, 1991-2005. Chase's parents, the late Don and the late Cheryl Potter, searched for a way to perpetually continue the legacy of their 13-year-old son who loved animals and suffered from a traumatic brain injury. Since Chase was a runner like his parents, they focused on creating a running event that could include pets.
"In addition to being the most unique race in the state of Arkansas, there will be a Pet Parade of Adoptable Dogs, and a free pet costume contest," said founder Don Potter in that article. The man who was always on the move passed away in September 2022. Donna Lampkin Stephens sat down with his widow, Cathy, to learn how his legacy continues.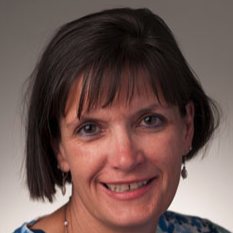 Latest posts by Donna Stephens
(see all)