01 May 2022

Youth of the Month: Malik Simpson

By Dwain Hebda

When it comes to sports, Malik Simpson is a standout. No matter if it's the field, diamond or court, the 15-year-old makes his presence felt with his natural athleticism and his cool head under pressure.

A competitor from an early age, he's the point guard on the Conway Junior High basketball team and second base for the school baseball team. He also used to be a standout on the gridiron at tailback, but gave up football to focus on his other sports.

He's also a man of relatively few words, preferring to let his actions between the lines speak for him.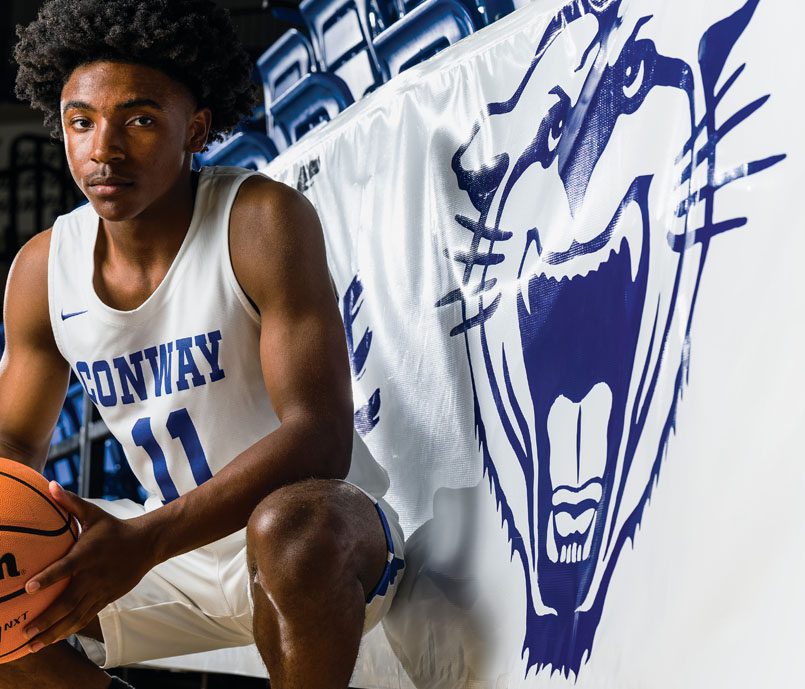 "I always liked to do stuff that my dad did. My dad played baseball when he was younger, so I just like playing baseball. It's been fun to me," he said. "Basketball, I like watching and playing that. My dad played basketball, too."
In fact, Malik's parents, Carlos and Jennifer, have played a central role in his development as a person, student and athlete. It's what keeps him humble despite all the attention and accolades that tend to come his way.
"It comes down to how I was brought up," Malik said. "My parents always taught me to not be over my head with things and not fill my head up with too much stuff, and to always be humble and be able to be coached. My dad always taught me that with baseball, basketball, and all my different sports to be willing to learn."
By everyone's assessment, the formula has worked as Malik is routinely and consistently praised by coaches and teachers for his leadership qualities and his work ethic. Joey Moon, CJHS basketball coach, is effusive in his praise of the 5'6" right hander.
"Malik is a no-nonsense, day in and day out leader for our team," said Moon. "He patiently helps younger players learn what they should be doing even when it costs him repetitions. Malik is, without a doubt, more concerned about the good of the group than his individual success."
"He does the right thing, the right way, at the right time every time, whether anyone is watching or not. If I asked him to make 100 free throws before he left for the day and then walked out of the gym, he'd make 101. Then he'd make sure the basketballs were put away, the lights were off, and any stray water bottles were in the trash before he locked up and went home."
When asked what advice he tries to pass along to younger athletes, Malik said for starters, success starts with giving one's best effort.
"Always go your hardest, and try your best at something," he said. "Start working now, because once you get up to these higher levels of sports, it will be hard to catch up with everyone else who's already advanced to new levels. Make sure that you're always doing the best you can, and know that when you mess up in games, it's OK. You can always learn from that and be better."
True to his own advice, Malik has already identified the things in his own game that he wants to improve on during off-season workouts. This goes especially for baseball, his favored sport, where he's got a short-term goal of making the starting roster on the varsity team, and a long-term goal of playing for Dave Van Horn and the Arkansas Razorbacks.
"I want to make sure I get a bunch of swings in and fix little things in my swing to make it better," he said. "I want to make sure I'm fixing every little thing I can with my fielding. I need to be able to move and throw and do different stuff to help me at second base."
Malik has also made sure to train his mind and spirit as well as his body. He plans to become an engineer, and has already been invited to some prestigious engineering camps this summer to get a jump on that goal. And he never forgets to pay homage to the true source of all of his gifts as well.
"I go to church at Mount Gale Missionary Baptist Church. We've been going every Sunday and Wednesday for a long time," he said. "And every week, I go to FCA at school, that's Fellowship of Christian Athletes. We meet every Tuesday during lunch."
As for the prospect of adjusting to high school next year, Malik just shrugs.
"I adjusted pretty well to ninth grade," he said. "You just have to realize there's more stuff going on in high school, and you have to start to get more mature. You realize that you have to work harder."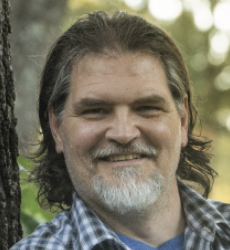 Latest posts by Dwain Hebda
(see all)