06 Mar 2019

Wonderview Lady Daredevils vying for championship repeat

by Levi Gilbert

The Wonderview Lady Daredevils are back in the state championship game — it's a lead that's been written many times this decade. The Lady Daredevils won championships in 2012 and '18, and finished as runner-up in '14, '15 and '17. Wonderview (33-6) will take on Rural Special (30-11) this Saturday at 3:30 p.m.

Last week, the Lady Daredevils worked their way through the state tournament, winning three games by 17, 24 and 11 points respectively. Despite the high margins, it wasn't quite as easy as it seemed.

"We played three very quality opponents (Caddo Hills, Viola and Concord) that challenged us in different areas," said Jerod Squires, who took over head coaching duties in February. "We played well enough to win those games, but I feel like we still have room to improve and can show that improvement Saturday.

"Our four seniors — Faith Byers, Bailey Wright, Hadley Jones and Kailey Gullett — have been huge for us all season. Almost every opponent's main focus has been to stop Faith and Bailey as they are our two leading scorers. Hadley, Kailey and juniors Abby Gullet, Mallory Jones and Alexis McClaren have stepped up and had major impacts throughout our postseason run."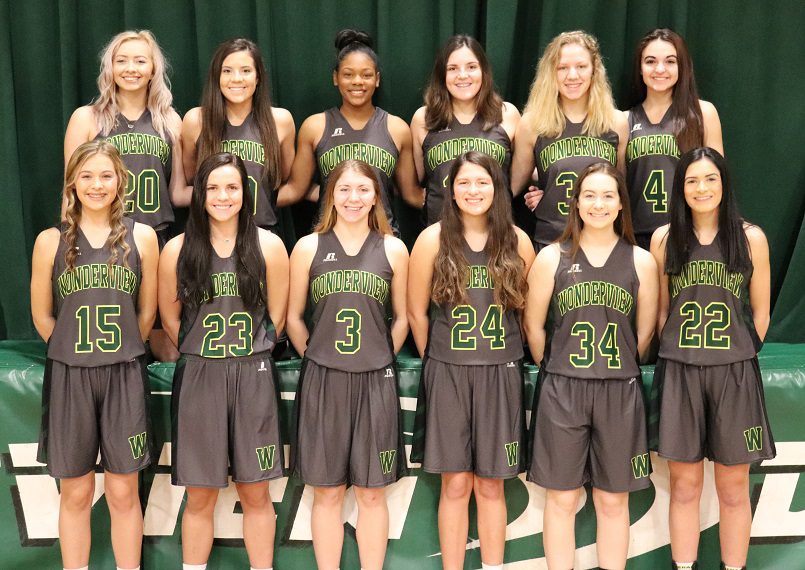 Rural Special is a familiar opponent for Wonderview. The two teams are fellow 1A-5 conference foes, and this final matchup will be the fourth time they have squared off. Wonderview has won all three previous matchups, including a February win in the district tournament.
"Rural Special is a very, very good team," Squires said. "I told Coach (Trey) Berry after our game in the district tournament semifinals that they would have a great shot at making a deep run in state because they have great guard play, have players that can score inside and they play so hard.
"They like to play pressure man defense, and of course we've seen some 'junk' defense on Bailey and Faith all year. Offensively, they are very capable of putting up points as evident at state last week when they averaged probably 72 points a game. They have multiple players that can knock down the 3, they have great dribble-drive players and players that can score inside, so we are going to have to play our best defensive game of the season Saturday."
Squires, who has coached for 18 years (with all but one year at Wonderview), took over as head coach of the Lady Daredevils in February in addition to his head coaching duties for the Wonderview boys. Squires had also been serving as the Lady Daredevils assistant coach before the change. He led the Wonderview boys to a state championship win in 2010 and a second-place finish in 2014, and he's been a Lady Daredevils assistant coach during the past five state championship appearances. This Saturday will be familiar ground for him and his players.
"The thing that impresses me the most with this team is that they never flinch in the face of adversity," Squires said. "No matter if it's been a starter going out with an injury, getting down early in games, not playing to our standards or other distractions, this group doesn't blink. Their main goal since summer was to get back to Hot Springs and have a chance to repeat, and they have given themselves that opportunity. We're approaching this week much the same way as we did last year — as a business trip.
"We've been very blessed over the years to have a combination of talented players that worked extremely hard year-round and wanted to be pushed. We've had tremendous support from our parents, administration, staff and community members as well as coaches that poured a ton into the players and program. We eat and live basketball at Wonderview. The gym is a hub for our community, and everyone has been super supportive over the years."
Wonderview faces Rural Special this Saturday at 3:30 p.m. at Bank OZK Arena in Hot Springs. The game will be available live on AETN.
2019 Basketball State Finals Schedule, Bank OZK Arena in Hot Springs
Special Olympics Unified Sports – 2:30 pm Mena v Huntsville
Game 1 – 4:00 p.m. 5A Boys – Little Rock Hall vs. Marion
Game 2 – 5:45 p.m. 4A Girls – Berryville vs. Batesville
Game 3 – 7:30 p.m. 3A Boys – Ashdown vs. Drew Central
Friday – March 8
Special Olympics Unified Sports – 1:00 pm Searcy v Forrest City
Game 4 – 2:30 pm 6A Girls – Bentonville vs. Northside
Game 5 – 4:15 pm 6A Boys – Northside vs. Bryant
Game 6 – 6:00 pm 5A Girls – Jonesboro vs. Little Rock Christian
Game 7 – 7:45 pm 1A Boys – Nevada vs. Izard County Consolidated
Saturday – March 9
Game 8 – Noon 3A Girls – Mountain View vs. Atkins
Game 9 – 1:45 pm 2A Boys – England vs. Clarendon
Game 10 – 3:30 pm 1A Girls – Wonderview vs. Rural Special
Game 11 – 5:15 pm 4A Boys – Magnolia vs Mills
Game 12 – 7:00 pm 2A Girls – Riverside vs. Melbourne
All games will be broadcast on the AETN network.

Latest posts by Levi GIlbert
(see all)