05 Jan

Wonder Woman: Lady Daredevils' Crafton shines brightly

By Mark Oliver

With 18 wins under its belt, just about everything Wonderview touches has turned to gold this season. According to Lady Daredevils' senior point guard Kaitlyn Crafton, the team's secret to success is simply great chemistry.

"Despite just two seniors and three juniors, we have an experienced sophomore class," Crafton said. "Together, we have really good court chemistry. We've played tough conference games, went to overtime and pulled out some really good wins just by playing together as a team. We're already more successful than we were last season and we plan on continuing that streak this year."

As one of Wonderview's two seniors this season, Crafton thrives as a leader, both on and off the court.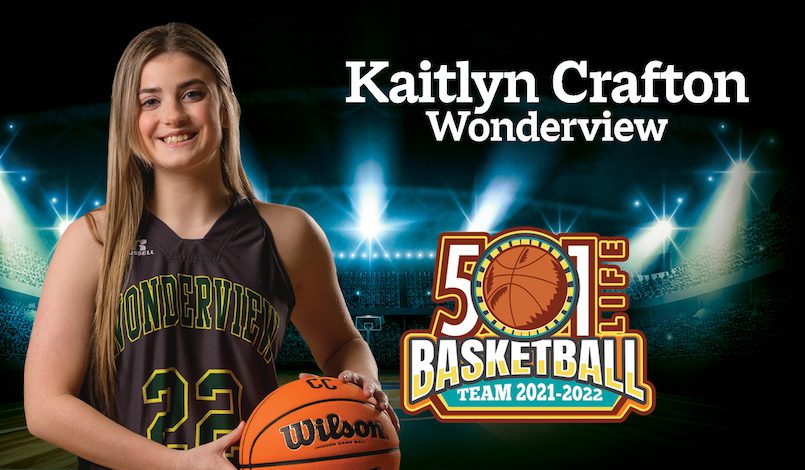 "As the team captain and as a senior, it's important to me to shine my light for my school and to be approachable for the younger students," Crafton said. "When I was younger, I looked up to these older basketball players. Coming into the season it's been crazy to realize that I'm the one they're looking up to now. My personal goals are to hold myself to be more responsible and make sure that I portray myself as the leader that I want to be."
With a 5-1 record deep in the heart of Class 4-1A conference play, Crafton says the Lady Daredevils are just getting started on their journey to the game's biggest stage.
"Everyone wants the trophy and the rings at the end of the season," Crafton said. "Our main goal as a team is just to remain how we are. We're a close-knit family and that's working for us."
Wonderview's defining moment of the season came from avenging a tough home loss.
"Earlier this season, Quitman came to our place and beat us by double digits," Crafton said. "It was a devastating loss for our morale. Nine days later, we faced them again in their tournament on their floor and beat them, 71-61. That was our best game of the season. It felt really cool to come together as a team. The teamwork and the family atmosphere were really incredible and it was a great experience to be a part of."
Crafton was selected to this year's 501 Basketball Team — 40 players representing the best the 501 has to offer both on and off the court. The team is sponsored by Velda Luders of Coldwell Banker RPM Group, Moix Equipment and Toy Company, Conway Regional Health System and First Security Bank. The senior was nominated by her head coach, Alaina Ford. 
"If anything needs to be done on the court, or if a teammate needs to be encouraged or lifted up, Kaitlyn is going to be the one to do it," Ford said. "Whether it's a big shot that needs to be knocked down, getting a teammate the ball or slowing down the offense and getting everyone settled, she is our go-to player to take the reins of the team."
As the calendar turns to 2022, Crafton and the Lady Daredevils look to avenge their lone conference loss this week against Mt. Vernon-Enola.
"Back in November, we lost to them by seven points in overtime at their place," Crafton said. "For us to win, it'll take us coming together and deciding that we can beat them. We have to play a flawless game but they are human and it's very doable. If we play against them like we did against Quitman, we'll get the job done."
'Doing it all' hasn't always been easy for Crafton. After tearing her ACL and meniscus in 8th grade and then being diagnosed with a rare disorder, the senior sensation has had to overcome challenges at every turn to continue playing the game she loves.
"When I was in physical therapy for my knee, I kept passing out and getting sick during therapy," Crafton said. "Nothing felt right. That's when I was diagnosed with exercise-induced anaphylaxis. It's a rare disorder in which eating before physical activity, like sports, can put me into anaphylactic shock. Coupled with severe food allergies, it makes navigating eating before practice or before games really difficult. Thankfully, having my mom work for the school has been a huge asset for me. She has a mini crock pot at school and after practice, I can go straight to her office and eat. All my teachers are very supportive of me and work with me as well."
In addition to basketball, the versatile senior plays softball and runs track for Wonderview. Last year, Crafton became the first female athlete to go to the state tournament in three sports in the same year for Wonderview.
"One of my favorite high school memories was receiving the Daredevil Award last year," Crafton said. "It's an award that honors exemplary behavior, leadership and trailblazing. I remember Coach Ford telling me how much of a joy I was to work with and how I always made her laugh. Hearing how much I could affect others' lives was pretty special for me."
"Kaitlyn is one of the hardest workers I have ever had the opportunity to coach," Ford said. "She gives it her all, no matter what she may personally be going through, and pushes her teammates outside of their comfort zone. She is respectful and encouraging to teammates and is very coachable."
In the classroom, Crafton leads through Beta Club, FBLA, FCA, FFA and is Student Council President.
"I'm appreciative of the support I've received from my teachers, coaches and community," Crafton said. "I have a 4.2 GPA, attend concurrent college classes for University of Arkansas Community College Morrilton, and was awarded the Youth Citizen of the Year award by the Morrilton Chamber of Commerce."
"Kaitlyn is kind, respectful, honest, and brilliant just to name a few," Ford said. "Kaitlyn is at the top of her class academically, she is always someone her peers and teachers can count on to get the job done, and she is just a really good kid overall. Kaitlyn volunteers her time between several extra-curricular activities … and strives to do whatever it takes to get the job done."
In her free time, Crafton attends Hattieville Baptist Church and enjoys spending time with family, dancing, modeling, painting, reading, and decorating cakes. After high school, she plans to use her talents to help others just like her.
"Spending so much time in physical therapy inspired me to become a physical therapist myself," Crafton said. "I'll be attending UCA after high school with hopes of traveling and working with young athletes like myself."
Wonderview plays host to Mt. Vernon-Enola at 6 p.m. on Friday, Jan. 7.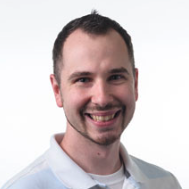 Latest posts by Mark Oliver
(see all)