12 Dec 2018

Wilson a 'positive voice' for Daredevils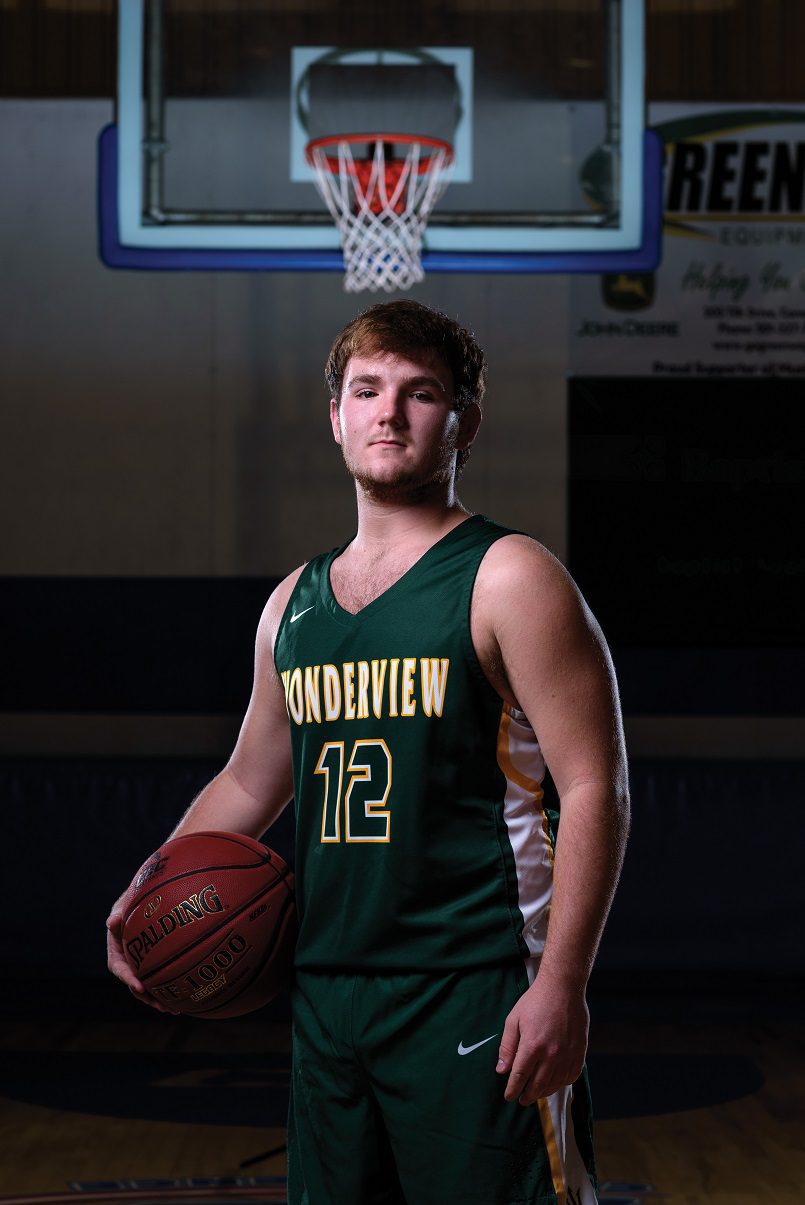 by Levi Gilbert
Every team needs selfless players — the ones who serve as the glue by doing anything that is asked, no matter how big or small. Every team needs a Braydon Wilson. 
"Braydon is the ultimate team player," said Wonderview head coach Jerod Squires. "He leads by example on the court and off. He is a selfless young man that looks to put others ahead of himself. Braydon stars in his role on the team by doing whatever is necessary for the team to succeed."
Wilson, a senior guard for the Daredevils, was selected to this year's 501 Basketball Team — 34 players representing the best the 501 has to offer both on and off the court. The team is sponsored by Conway Ortho and Sports Medicine Center, Conway Regional Health System and First Security Bank. Wilson was nominated by Squires.
"Braydon never complains and comes to practice every day with the effort and focus that is expected," Squires said. "He looks for ways to serve his teammates."
Wilson and the Daredevils are off to a successful start early in the season, amassing an 11-5 record with wins over defending 1A champs Guy-Perkins, England and Concord. The season started with seven-straight wins. The month of November included a wild effort over Conway County rival Sacred Heart. 
"At Sacred Heart, we were down and time was running out," Wilson said. "My teammate, who is also my cousin, hit three back-to-back 3-pointers to put us back in the game. We ended up winning."
Wilson and his teammates are eager to get into conference play and start gearing up for the real tests of February and March. The Daredevils earned a state tournament berth back in March for the first time since 2015. Wonderview fell in the opening round to County Line, 58-57. 
"Our team goal is to make it to the state finals this year," Wilson said. "My role is to keep a positive attitude and encourage my teammates." 
"Braydon will be leaned on this year to continue to be the leader by example on the court, in the locker room and on the bus," Squires said. "I will count on Braydon to be the positive voice for his teammates this year. He is thought of very highly by his teammates and peers. He is a reserved, quiet young man, but one that I can trust at all times to represent the Daredevil program in the right way."
Wilson and the Daredevils play host to Guy-Perkins at 7 p.m. Friday.

Latest posts by Levi GIlbert
(see all)