19 Mar

Wedding plans: Couple moves 'I do's' up due to Covid-19

Courtney McKendree and Chase Chism will say "I do" on Saturday with a small group in attendance — and hundreds tuning in via Facebook — thanks to the recent Covid-19 outbreak.

The couple had planned a beautiful and elaborate ceremony and reception on April 17 at the Restoration Center at Renewal Ranch, where Chase works as the Phase 1 supervisor. Invitations were ordered and purchased as well as other items for the wedding as the date neared.

The recent outbreak — in particular the quarantine in Italy and the possibility of government offices closing — led to a conversation about postponing the wedding but moving ahead with getting married. "If I'm going to be quarantined, I would prefer to be quarantined with my wife instead of a group of men," Chase said with a laugh.

The couple decided on Monday to go ahead and get their license with the plan to still get married on April 17. A call was placed to the county clerk's office, and the two discovered that it would soon be closing for two weeks. With little time to spare, they arrived at the office and were issued their marriage license.

"It's been a wild event, but God has been with us," Chase said.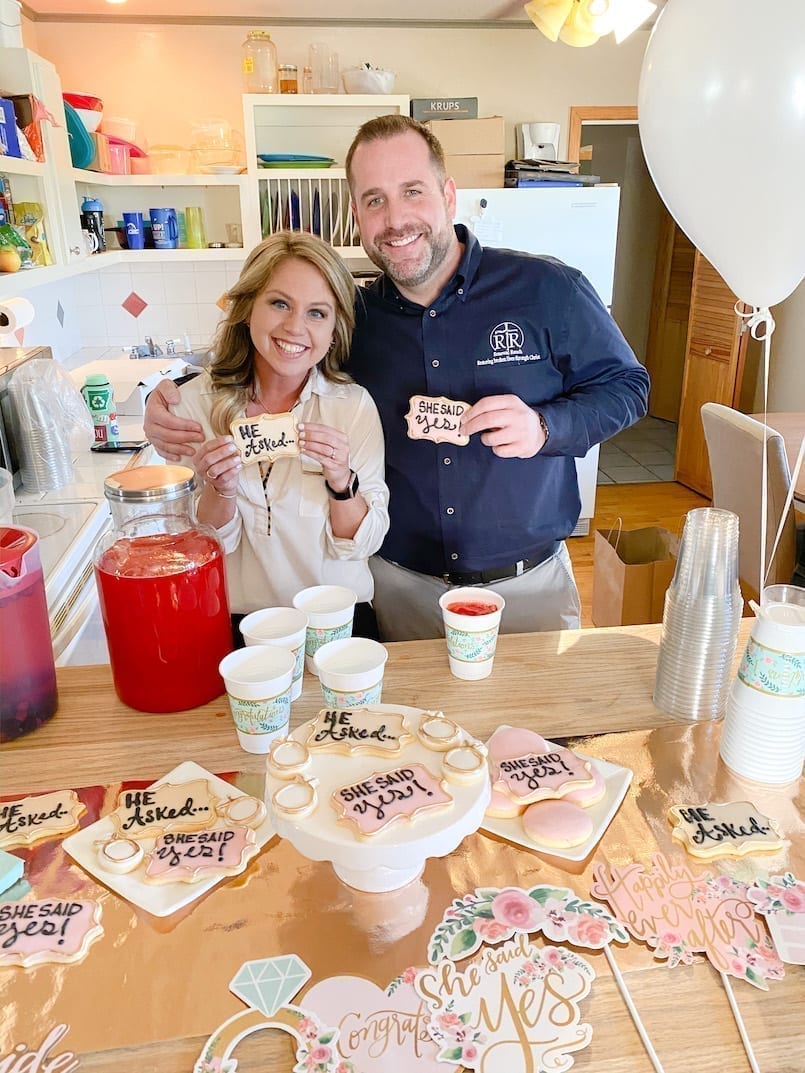 On Tuesday morning, the couple learned that if they wanted to get married at the Ranch, it would have to be on Saturday because the campus will be closed to the public in lieu of Covid-19 safety precautions. Courtney said the Ranch is important to both of them, and they wanted the ceremony to be performed there. "It's been a whirlwind these last 48 hours," Courtney said Wednesday afternoon. "From 10 to 5 yesterday, I was very busy."
Courtney had contacted the bridal shop on Monday about picking up her dress early. After initially being told it wasn't ready, she was able to try it on and pick it up on Tuesday.
"God keeps being faithful in this situation," Chase said.
For the ceremony on Saturday, Courtney and Chase each chose two family members to join them. There will also be a few close friends from the Ranch.
The couple's honeymoon, which was to start April 18, has also been postponed because the cruise line has shut down. "All of our plans have been altered in the blink of an eye," Chase said.
When things settle down, hopefully this summer, the couple will have their big reception at the Ranch. They are also planning to reschedule their cruise.
In the meantime, the couple will live in Perryville, where Courtney has worked as a kindergarten teacher since 2012. A Perry County native, she is a fifth-generation teacher. "Her roots run deep in Perryville," Chase said. He will continue to work at the Ranch while also attending Central Baptist College, where he was named to the President's List. "It's amazing what God is doing in my life."
Chase said he and Courtney "absolutely clicked" from the moment they met last June on his birthday.
Early in the relationship, Chase shared with Courtney his testimony, including overcoming addiction thanks to Renewal Ranch. "I wanted her to know how important God is in my life," he said. "She didn't run away, and she never judged me."
As the two dated, Courtney, too, became a big supporter and believer in the Ranch. "There's not an event that she has missed," Chase said.
"I just love it," Courtney said of the Ranch. "It has made the man I'm going to marry who he is today. I wouldn't have met Chase without the Ranch."
Chase said he knew early on in their relationship that Courtney was the one for him.
Courtney said that the first time Chase took her to the Ranch, they walked out to three crosses located near a pond on the campus. Standing in front of them, he told Courtney that he prayed every day for her for six months. "That's where he proposed to me," she said, adding that close family were on hand to witness the proposal. "This is essentially where our relationship began to grow."
During their engagement, the couple underwent pre-marital counseling with Bill Clay. He is on staff at the Ranch and will officiate the ceremony. Chase said they took a 200-question assessment that helps identify a couple's strengths and weaknesses and what they need to work on.
"We were identically matched in several ways," he said. "We scored off the charts. That's another way God is proving that He is in the middle of this."
Chase said the two were a little emotional about changing their plans, but "there is complete joy in getting married. We were going to get married regardless. No Coronavirus was going to stop that."
Courtney said she has learned in her job as an educator that things change, and you have to adapt. "I'm a planner, but God's plan is better than mine."
While she was initially a little sad that some family would not be present during the ceremony, she is happy knowing that through Facebook they can watch it at noon Saturday. "All of our friends and family are going to get to watch it live. I was 100 percent OK with that." In addition to family and friends in the state, she has relatives in Colorado, Ohio and Tennessee that she thinks will be watching on Saturday who probably would not have been able to attend in person in April. Her students will also be able to watch.
"God knows at the end of the day I get to marry the man of my dreams," Courtney said. "It's not about the big, elaborate thing. It's about marrying the one you love."
"There is joy in the middle of the Coronavirus," said Chase.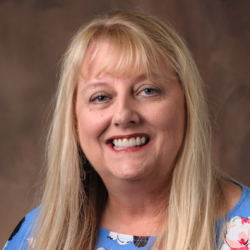 Latest posts by Sonja Keith
(see all)