24 Feb 2021

Webb brings 'high basketball IQ' to Greenbrier

By Mark Oliver
When Bryce Webb's playing days are over at Greenbrier, he will be remembered not only for the games that he's helped the Panthers win, but also for the way he played the game—a trait the senior learned to value at a young age from his family.

"I've been playing basketball for as long as I can remember," Webb said. "My entire family has played, so they were the reason I started. My brother is also my biggest basketball role model. He played for Greenbrier and for four years at Washington University in St. Louis. My favorite basketball memory is getting beat by him countless times because it's what made me into the player I am today."
Webb was selected to this year's 501 Basketball Team — 34 players representing the best the 501 has to offer both on and off the court. The team is sponsored by Conway Regional Health System and First Security Bank. The senior was nominated by his head coach, Mike Simmons.
"Bryce is one of our best three-point shooters and has high basketball IQ," Simmons wrote in his nomination. "He plays multiple positions, cares about his teammates and always tries to help them succeed."
As one of the Panthers' backups last year, Webb came into his own this year, thanks not only to his prolific shooting ability, but also his ability to steal the basketball and create opportunities for his team to score.
"Bryce played behind a lot of seniors last year, so his contribution was limited to mostly junior varsity," Simmons wrote. "This season, my expectation was for Bryce to be one of our leaders on the floor and in the locker room. He comes to practice every day and leads by example with hard work and being engaged in practice."
"I'm the team captain this year, so they look to me when it comes to everything," Webb said. "I try to show them that no matter how hard it gets or how little you play, keep working because it will pay off."
In the highly competitive Class 5A West conference, Webb has helped spark the Panthers in big games this season. When the senior gets hot, his play is contagious.
"Bryce is positive and has energy and enthusiasm every day, regardless of the situation," Simmons wrote.
Despite the number of challenges that Webb and the Panthers faced this season, the senior will never forget one of his team's brightest moments and biggest wins.
"Against Alma, Nate Barentine hit a game-winner in overtime," Webb said. "That was probably our best moment of the season so far."
When he's not playing basketball, Webb can be found enjoying the great outdoors of the 501—from going to the lake for cliff jumping. In the classroom, Webb works just as hard to succeed in academics as he does in athletics. After graduation, the senior plans to pursue a degree in radiology. 
"Bryce works hard in the classroom," Simmons wrote. "He is respectful and kind, which makes him a good classmate."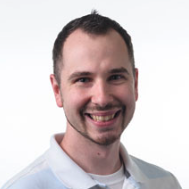 Latest posts by Mark Oliver
(see all)