30 Sep 2021

Vivid visions: My OBSESSION with Fall

Story and photos by Linda Henderson

Every year in late summer and early fall, I get a bad case of "fall obsession." I start dreaming of cool fall weather and vibrant fall colors. This obsession is fed by tiny glimpses of leaves changing from green to palettes of yellow. The addition of pumpkins at the local grocery stores adds a little more to my fall preoccupation. Then the return of mums to my neighborhood plant store sets me into full fall fever.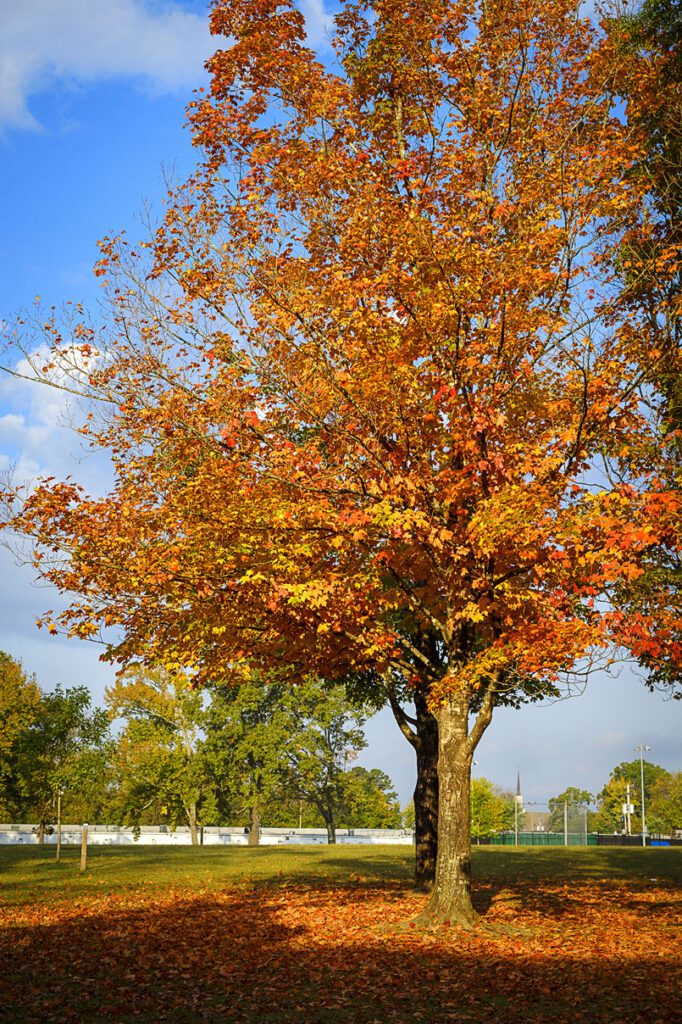 As the season progresses and days shorten, the tree canopies start to explode into colorful displays of oranges and golds. By that time, I am in full-blown fall fixation. At that point, it is time to start planning a foliage photography road trip.
Fall provides Arkansas a welcomed weather respite from the hot summer temperatures. Fall also provides we who take pictures an abundance of photography opportunities.
Photographing fall leaves can be fun, but it can also be overwhelming. With color all around, it is hard to find and maintain a sense of visual balance. Our brains can easily process multiple colors and subjects, but a strong camera image requires visual simplicity. Understanding the use of the camera's rectangular frame and eliminating unnecessary clutter is critical to having a Facebook- or Instagram-worthy photo.
Saturated colors of fall can be photographed with just a little planning. Look for still water surrounded by trees to capture a mirror-like reflection of fall color in the water. Include a colorful leaf or log in the water to add an item of interest. Look for rays of light coming in through the tree leaves.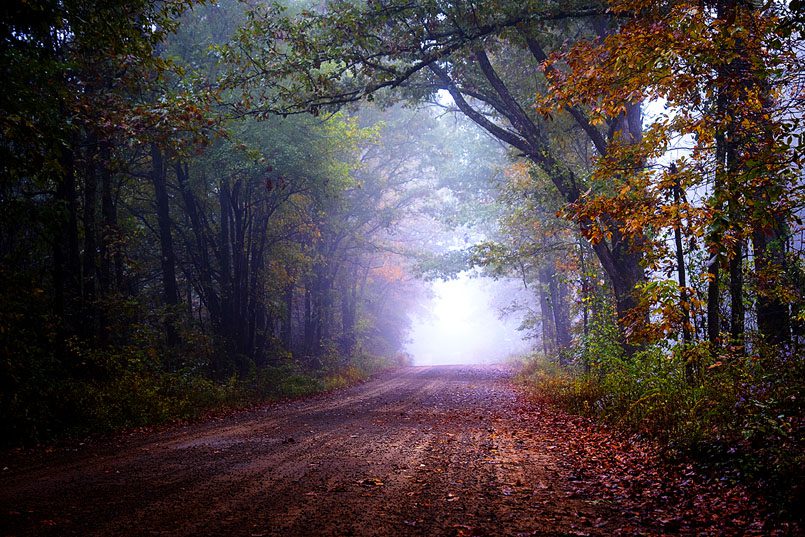 Photographing fall leaves if the weather is rainy or foggy adds mood and interest. Wet conditions will enhance the color of the leaves. Fog and moisture in the air are a magical formula for beautiful fall pictures. Rain and fog soften and mute the autumn colors. Blue bird-colored skies do not provide the intensity of color that overcast skies do. If the forecast is for overcast skies, then photograph fall color all day long, but leave the sky out of the scene as it will not enhance the image.
Don't forget about the leaves themselves. Photographing the fallen leaves that cover the ground can be an amazing shot. Include some fall close-up pictures of seeds, mushrooms, or native grasses. Look up when in a grove of trees. A great picture can be captured with the lines of the tree trunks against a blue sky and colorful leaves.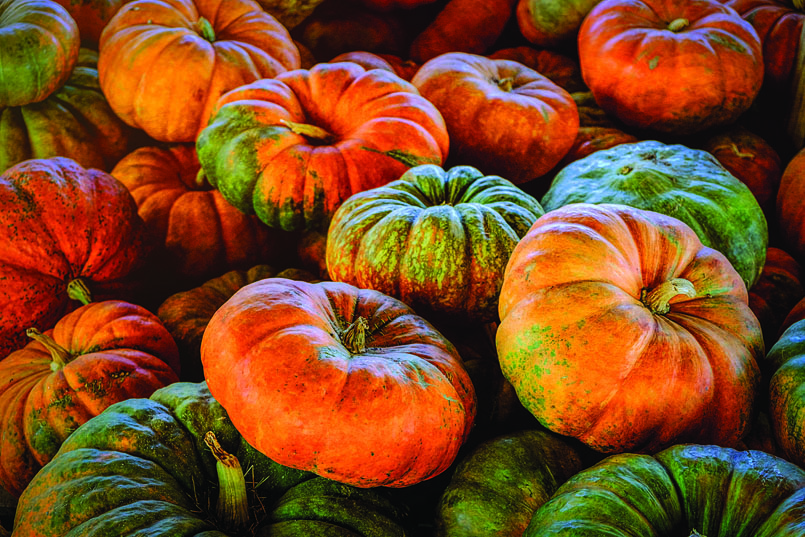 Fall generally peaks in the northern 501 counties around Oct. 23 through Oct. 29 and Nov. 1 through Nov. 8 in Central Arkansas. If we time our fall photography trips just right in the 501, we can shoot most of the month of October and into November. Before planning your fall road trip, check out fall foliage prediction maps and reports at these websites: Arkansas State Park's Fall Foliage Map, The Weather Channel Fall Foliage Map and The Foliage Network's Report.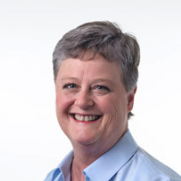 Latest posts by Linda Henderson
(see all)