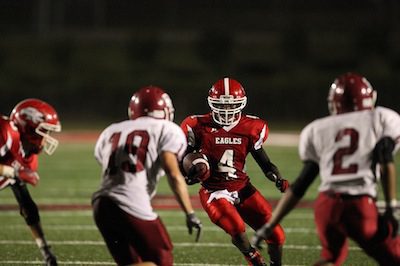 27 Aug

Vilonia: Eagles looking for 'better' finish in 2011

The Eagles continued their path of steady improvement last fall, posting a 7-3 regular season record and a trip to the playoffs. But Vilonia is hungry for more.

"Last year we did OK," coach Jim Stanley said. "We made the playoffs; I just wish we could have gone farther. We ended in the first round, and we all felt we could do better than that."

The Eagles' offense will be built upon the run game, relying on a skilled group of seniors – linemen Jake Anderson (6-1, 265) and Chris Calhoun (5-10, 240) and backs Jacob Wiedmaier (5-10, 240) and James Sax (6-1, 210).

"Sax is expected to be the leader on offense," Stanley said. "We really want to try to control the tempo of the game with our offense.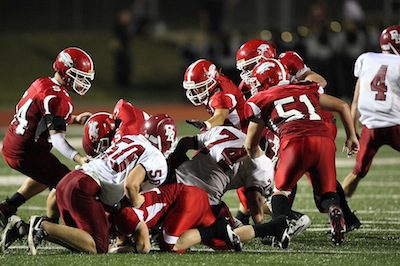 "On defense we expect Wiedmaier, Calhoun and senior David Jauch (5-10, 180) to stand out. We really expect a lot out of these players as they return this year. Our defensive philosophy is to be in attack mode – to make defense into an offense."
Calhoun lines up at defensive end, Wiedmaier at linebacker and Jauch in the secondary.
The Eagles finished fourth last year in the 5A-West – the conference that produced state champion Greenwood.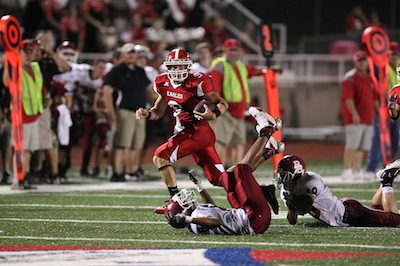 "Our conference is always really tough," Stanley said. "Greenwood is the defending state champion, so we always see them as the team to beat. There really are no weak teams in our conference, so every week is a battle. If you don't play good, you will get beat.
"Our strengths are definitely in our running backs and in our kicking game. Our weakness would be depth. We really don't have much depth at all."