25 Mar

Van Buren County: Meagin Warren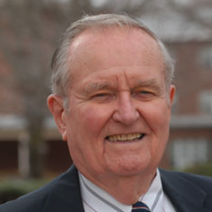 Latest posts by Bob Reising
(see all)
by Dr. Robert Reising
Meagin Poole Warren prefers to be a face in the crowd, nothing more — an inconspicuous member of a board of directors — hardly discernible among a collection of capable colleagues on whom she can deflect publicity and praise. The combination of a race director who seeks no glory and a board of eight who work as zealously as she does has brought distinction to Clinton's Hunger Run and, more importantly, sizable and sorely needed monies to Van Buren County's food banks. Hundreds now attend and/or participate every spring. Far beyond the county, it enjoys a reputation not only as an event securing funds for a worthy cause, but as a skillfully organized, family-oriented, fun-for all-ages community spectacle.
Joining Meagin in overseeing the annual 5K run/walk are eight other county volunteers: Kim Beard, Jessica Farnsworth, Stacy Isom, Laura Keith, Debbie Lawrence, Elisa McKinney, Belinda Pack and Shannon Smith. Like their director, all are adroit at recruiting resources, monetary and otherwise. Never have enough sponsors failed to appear, and always providing invaluable assistance are Arkansas' Christian Motorcycle Association, Clinton High's Band, Beta Club and Future Business Leaders, along with contingents from the junior high school and area fire and police departments.
The eighth run – scheduled for Saturday, March 28 — promises to be yet another inspiring illustration of volunteerism, teamwork and leadership that Meagin orchestrates. It promises, too, to add handsomely to the $62,500 that the Run has raised for the food banks since its 2013 inception.
Arkansas has not always been the beneficiary of Meagin's energies and talents. Born on March 31, 1980, in Aiken, S.C., she completed high school in that city a year early, 12 months before her classmates in 1997. A straight A student, she immediately enrolled in the College of Charleston, majoring in science and mathematics. Continuing to excel, she earned no baccalaureate, the Medical University of South Carolina granting her "Early Admission" before she had completed her undergraduate program. Thus, by 2005, at age 25, on Meagin's wall hung a diploma identifying her as a Doctor of Pharmacy.
Hers was a speedy and successful journey through South Carolina education, but never neglected during her string of superior academic performances were the almost daily workouts that she had launched in high school to keep herself physically fit and mentally alert. Occasionally, competitive tests and tournaments offered her pleasant distractions. She fared handsomely, too. Yet prizes and plaques were low on Meagin's list of priorities; human health and welfare topped that list.
She carried those priorities into Arkansas in 2006, a few months after her marriage to Dr. Darryl Warren, a graduate of the School of Dentistry at the University of Tennessee. Both immediately plunged into activities designed to aid Clinton. Seven years later, Meagin leaped at an opportunity to participate in the first Clinton Hunger Run, a project created by Whitney Lindsey, a Clinton High teacher who believed it could introduce students to the complexi­ties of organizing and offering community functions.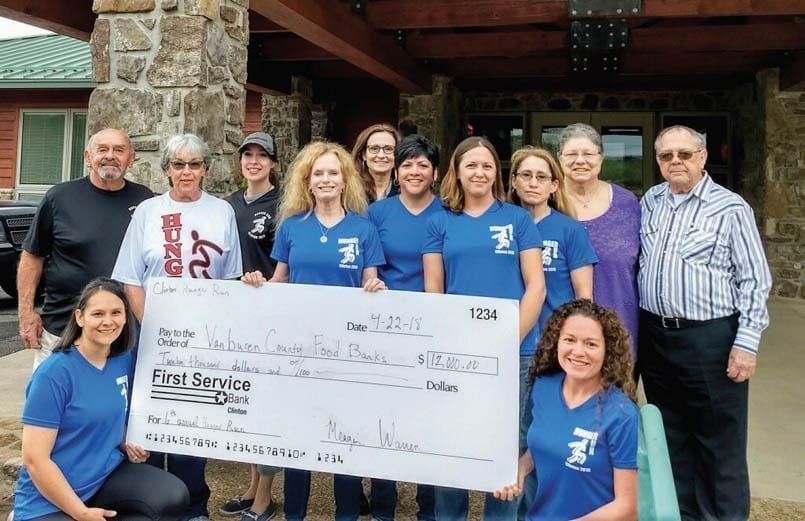 With Lindsey's departure from Clinton after the 2014 Run, the transplant ceased to be a participant and became the race director. As such, aided by her committee, she quietly and modestly witnessed sizable annual increases in both participant numbers and monies for the hungry.
Simultaneously evolving was a public perception that Meagin was a tireless, talented leader who tactfully abhorred and avoided public plaudits; unacknowledged, her competence and compassion became undeniable.
Today, Clinton's mayor is among her countless admirers. Richard McCormick enthusiastically labels Meagin "a little dynamo… [who oversees] a great event. She is an asset to the community." He quickly adds what he especially respects: "The Hunger Run begins with a prayer and the National Anthem."
One of Meagin's board members is no less glowing in her description, certain her sentiments are shared by her colleagues: "Meagin is "one of the most giving people you could ever meet, beautiful inside and out….She doesn't like the less fortunate to go without."
Decades ago, another admirable leader, Eleanor Roosevelt, America's First Lady for 12 years, identified the combination responsible for Meagin's effectiveness: "To handle yourself, use your head; to handle others, use your heart."
Van Buren County and the 501 are delighted Meagin's head and heart interact so compatibly.