08 Apr 2019

UCA student named Newman Fellow

Posted at 2:26 PMh

in

News

University of Central Arkansas student Itzel Velazquez has been named a 2019 Newman Civic Fellow. 

Campus Compact, a Boston-based nonprofit organization working to advance the public purposes of higher education, recently announced the 262 students who will make up the organization's 2019-20 cohort of Newman Civic Fellows. 

Of Little Rock, Velazquez is a senior with a double major in international studies and political science, and a minor in Latin American and Latino studies. Velazquez is the only Arkansas student to be selected as a fellow this year.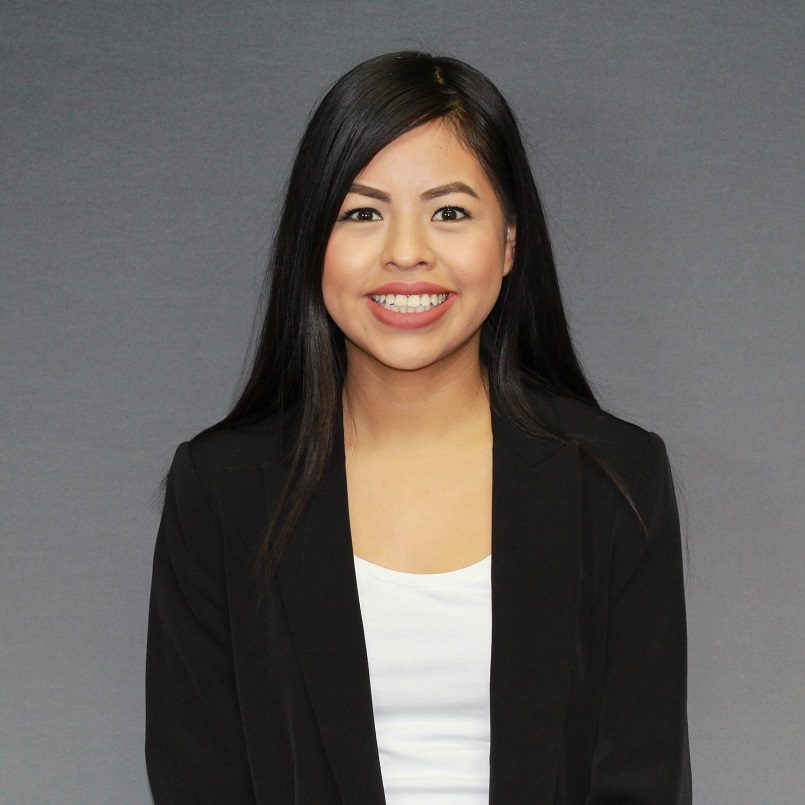 Velazquez is a UCA Ambassador, President's Leadership Fellow, secretary for the Association of Future Alumni and president of Pi Sigma Alpha, the political science honors society. She is also an ambassador for the Andrew Goodman Foundation's Vote Everywhere campaign, through which she was involved in civic engagement on campus and helped with voter registration drives. She has also served as vice president of the Latino Student Association and on the Student Government Association Diversity Committee. 
UCA President Houston Davis nominated Velazquez for the recognition. 
"Itzel Velazquez is not only a student leader, serving as a leader of the Latino Student Association and as a member of the President's Leadership Fellows, but also a local community leader," Davis stated in his nomination letter. "Itzel has been instrumental in bringing resources to the local Latino community through a Spanish-language college fair, the creation of new scholarships, and the creation of a local LULAC chapter and immigrant resource center. 
As a political science and international studies major, Itzel has focused her time as a university student on equipping herself with the academic knowledge and skills necessary to participate in the ongoing social change that she cares about, and she has put those skills to work on campus and in her community to meet previously unmet needs for a growing population, both at our university and throughout the nation."
Velazquez said she would like to pursue a master's in political science or international studies after graduating in May. She aspires to work for a nongovernmental organization and earn her Ph.D. 
Velazquez is grateful that being a Newman Civic Fellow provides a platform to raise awareness about immigration issues and educational equity, she said.
"I think that UCA prepared me by giving me the opportunity and resources to volunteer. I think that UCA Outreach does a great job of giving students information on places where we can volunteer, as well as providing students with service-learning opportunities in the classroom," Velazquez said. "I was also able to gain more leadership roles through the various on-campus organizations, and I am lucky to have professors on campus that motivate me and do work as well in the community. Feeling like I am on a campus that supports me helped a lot. I would just like to thank UCA for being a part of the Campus Compact community that allows students to get this recognition."
The Newman Civic Fellowship, named for Campus Compact co-founder Frank Newman, is a one-year experience emphasizing personal, professional and civic growth for students who have demonstrated a capacity for leadership and an investment in solving public problems. Through the fellowship, Campus Compact provides a variety of learning and networking opportunities, including a national conference of Newman Civic Fellows in partnership with the Edward M. Kennedy Institute for the United States Senate. The fellowship also provides fellows with access to apply for exclusive scholarship and post-graduate opportunities.
"We are proud to recognize each of these extraordinary student leaders and thrilled to have the opportunity to engage with them," said Campus Compact President Andrew Seligsohn. "The stories of this year's Newman Civic Fellows make clear that they are committed to finding solutions to pressing problems in their communities and beyond. That is what Campus Compact is about, and it's what our country and our world desperately need."
The Newman Civic Fellowship is supported by the KPMG Foundation and Newman's Own Foundation. Learn more at compact.org/newman-civic-fellowship.