01 Jun

UCA student earns award

University of Central Arkansas student Greta Hacker has been named a 2020-21 Newman Civic Fellow.

Campus Compact, a Boston-based nonprofit organization working to advance the public purposes of higher education, recently announced the 290 students who will make up the organization's 2020-21 cohort of Newman Civic Fellows. The 2020-21 cohort is the largest group of Newman Civic Fellows to date.

A native of Jonesboro, Hacker is a rising junior majoring in public administration.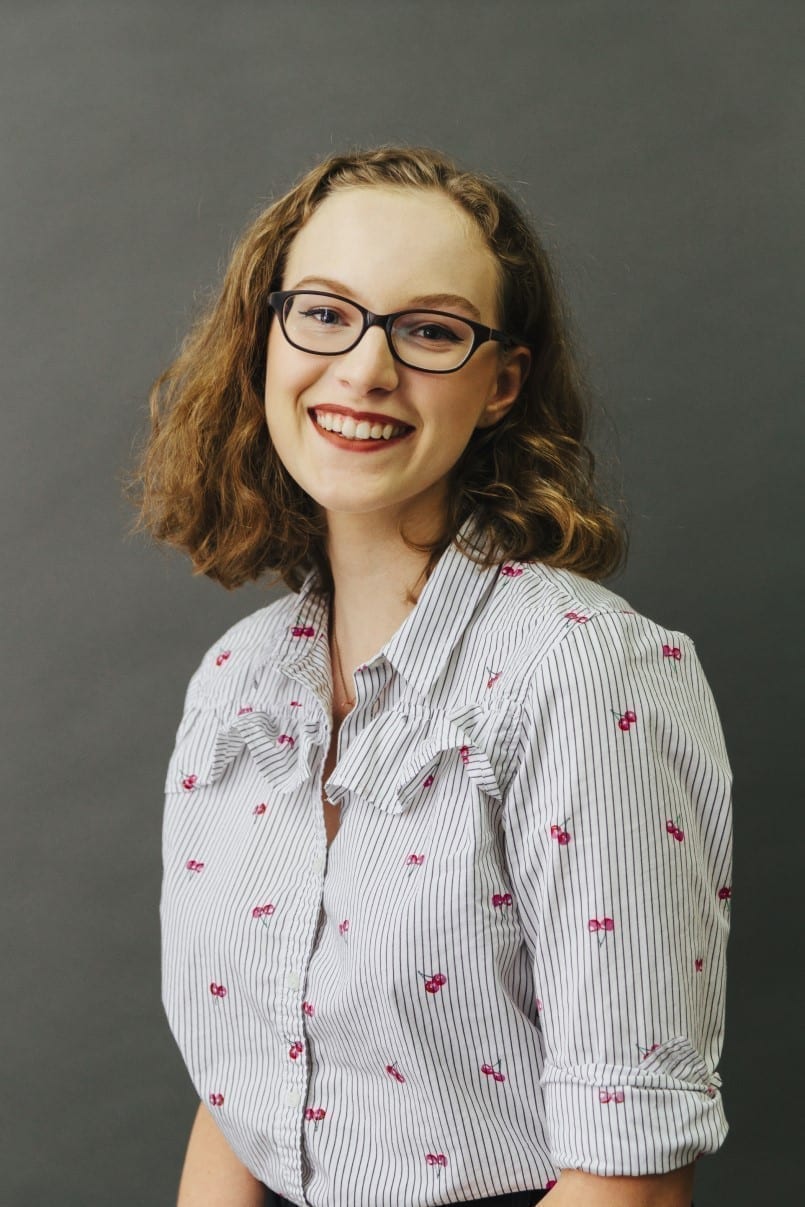 Early in her undergraduate career, Hacker engaged with UCA's Center for Community and Economic Development (CCED) as a Community and Economic Development Fellow and later as an intern. In this role, she played a critical part in planning and executing CCED's Community Development Institute, as well as organizing multiple poverty simulation events, the goal of which is to raise participants' awareness of the root causes of poverty and provide a platform for discussion. She was recently named Intern of the Year for her work at CCED.
UCA President Houston Davis nominated Hacker for the recognition.
"Greta has chosen to major in public administration because of her dedication to preparing for a public service career where she can continue to work for the good of all Arkansans," Davis stated in his nomination letter. "She has had the opportunity to take on leadership roles in multiple service-learning classes, including one in which she helped to facilitate a public round-table discussion on homelessness. She further put her academic foundations in policy analysis, nonprofit management and local government to work in an internship with the City of Conway, where she helped to manage grants funding transportation and recreation improvements."
More recently, Hacker has led several political advocacy efforts on campus, including promoting voter registration and civic engagement through her leadership role in the registered student organization Bears at the Ballot and contributing to sustainability and fighting hunger through her work in the Food Recovery Network. She also currently serves on the UCA Honors Council, is a pedagogical associate for the spring honors freshman seminar and is a peer tutor at the UCA Center for Writing and Communication.
Hacker — who plans to go to law school and ultimately work for state or local government — says she is grateful the university and Davis nominated her for the fellowship, as she believes it shows that students at UCA are appreciated for the work they put into serving their communities.
"I hope that my receiving this award will show students the value of engaging in service work throughout their time in college, and using their education to enrich the lives of others. I am also grateful for the opportunity to build my leadership skills and communicate with a network of young professionals through the Newman Civic Fellow mentorship program," she said.
The Newman Civic Fellowship, named for Campus Compact co-founder Frank Newman, is a one-year experience emphasizing personal, professional and civic growth for students who have demonstrated a capacity for leadership and an investment in solving public problems. Through the fellowship, Campus Compact provides a variety of learning and networking opportunities, as well as access to apply for exclusive scholarship and post-graduate opportunities.
"We are proud to recognize each of these extraordinary student leaders and thrilled to have the opportunity to engage with them," said Campus Compact President Andrew Seligsohn. "The stories of this year's Newman Civic Fellows make clear that they are committed to finding solutions to pressing problems in their communities and beyond. That is what Campus Compact is about, and it's what our country and our world desperately need."
The Newman Civic Fellowship is supported by the KPMG Foundation and Newman's Own Foundation. Learn more at compact.org/newman-civic-fellowship.