21 Oct 2019

UCA officer graduates FBI academy

Posted at 7:02 PMh

in

News

Capt. Justin Tapley of the University of Central Arkansas Police Department recently graduated from the 277th session of the FBI National Academy in Quantico, Va.

Tapley is the first officer to represent the UCA Police Department at the FBI National Academy, and he was one of two police officers to represent Arkansas at this session.

The FBI National Academy consists of 10 weeks of advanced communication, leadership and fitness training. Participants must have proven records as professionals within their agencies to attend. On average, officers have 21 years of law enforcement experience.

Tapley is a 25-year veteran of the UCAPD. He currently serves as the operations commander for the department and has oversight of patrol operations.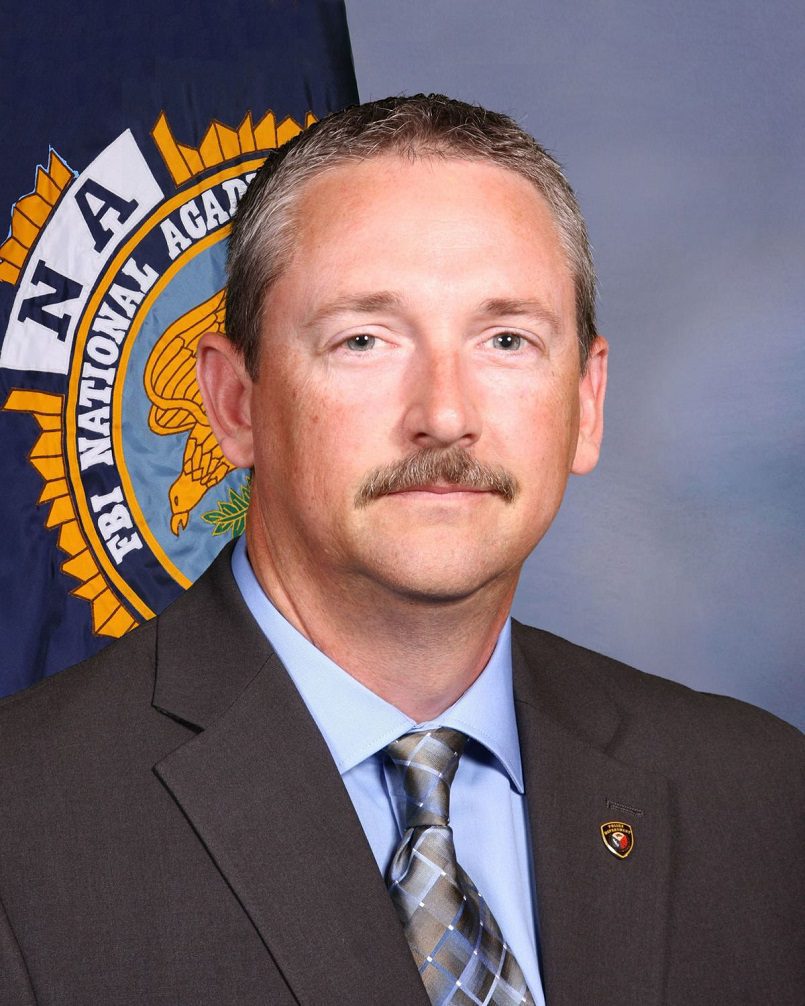 "Attending the FBI National Academy has been a goal of mine for years," Tapley said. "I appreciate the opportunity afforded to me by the FBI and UCAPD Chief John Merguie to represent the UCA Police Department. It was an outstanding learning and networking experience."
The FBI class included 256 officers from law enforcement agencies from 34 countries, five military organizations and nine federal civilian organizations. A total of 52,282 graduates have completed the FBI National Academy since it began in 1935. The academy is held at the same facility where the FBI trains its new special agents and intelligence analysts.
Tapley earned a bachelor of science degree in 1997 from UCA. He has a combined total of 28 years of law enforcement experience. Tapley is a graduate of the XXVII session of Arkansas Leader sponsored by the Criminal Justice Institute and the FBI. He holds a senior certificate in law enforcement from the Arkansas Commission on Law Enforcement Standards and Training. He holds an instructor certification and is a certified firearms instructor.