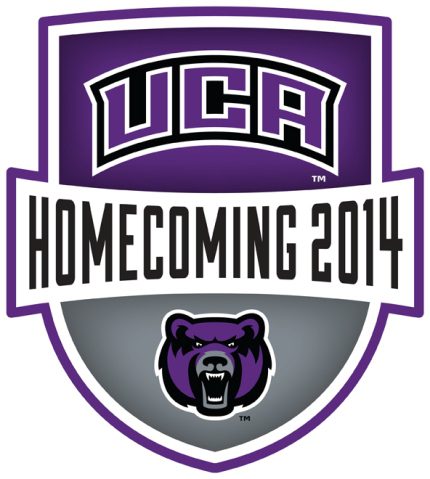 15 Oct

UCA homecoming festivities to kick off on Monday

A variety of events are on tap next week in celebration of homecoming at the University of Central Arkansas.


At 3 p.m. Monday, Oct. 20, there will be a special pep rally at College Square retirement community, at College Avenue and Farris Road. Among the festivities, the UCA band will be on hand to perform.


A second pep rally is planned at 7 p.m. Tuesday, Oct. 21, at the Farris Center. It is sponsored by The Bear Den.


At 7:30 p.m. Thursday, the UCA Public Appearances will present the musical "Sister Act" at the Donald W. Reynolds Performance Hall. Tickets, available at the UCA Ticket Central Box Office, range from $23-$40 for the general public and $10 for children and students. For tickets, call 501.450.3265 between 10 a.m. and 4 p.m., Monday through Friday or toll free from anywhere in Arkansas at 866.810.0012 or visit uca.edu/reynolds.


Homecoming festivities get into full swing on Friday, with the Homecoming Welcome Center open 8 a.m. to 6 p.m. Friday and 8 a.m. to noon Saturday at Buffalo Alumni Hall at Bruce Street and Farris Road.


Friday's activities include a UCA Black Alumni Golf Tournament, a physical therapy alumni open house, a homecoming Greek show and the U.S. Army Field Band-Jazz Ambassadors. The UCA Alumni and Friends Ultimate Homecoming Party sponsored by the UCA alumni association featuring Loose Ends will be held 7 to 11 p.m. at the Centennial Valley Special Events Center. Tickets are $45 in advance.


On Saturday, various groups will host receptions throughout the morning and early afternoon. The Half-Century Club Induction and Lunch will be held at 11 a.m. at McCastlain Hall. Tickets are $25 in advance.


Bruce Street will be open at noon for tailgating. From 2 to 5 p.m., the Alumni and Friends Tailgate party, catered by The Fish House, will be held at Crafton Alumni Pavilion. Tickets are $5 for alumni association members, $10 for non-members and $5 for children 10 and younger.


The homecoming parade will take place at 2:30 p.m.


At 6 p.m., the UCA Bears will play Northwestern State University at First Security Field at Estes Stadium. The homecoming coronation will take place at halftime.


To order tickets or for additional information, visit uca.edu/homecoming.