15 Dec

UCA faculty receive $1 million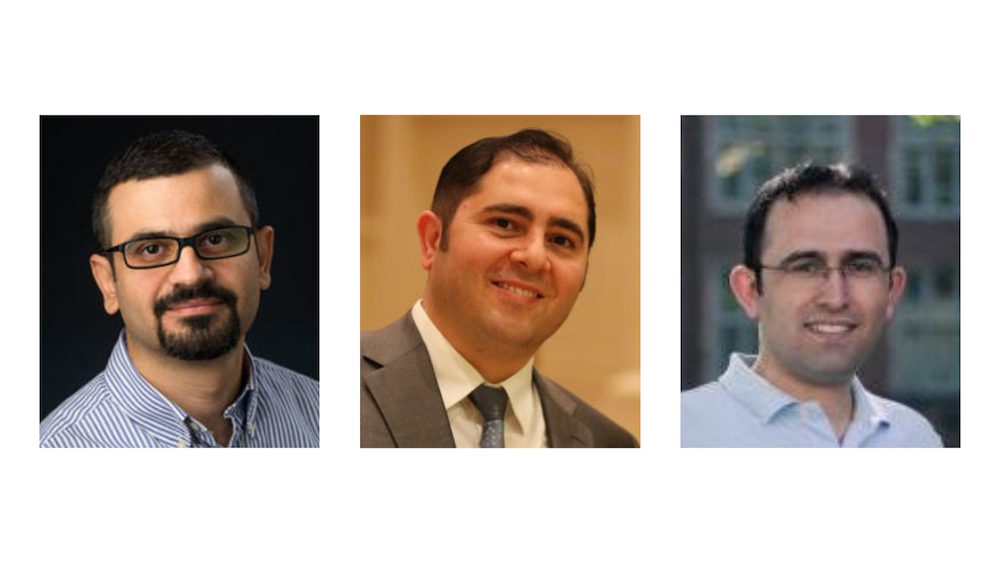 Three University of Central Arkansas faculty members in the College of Natural Sciences and Mathematics received a total of $1,020,435 in grants to support research.
Tansel Halic and Sinan Kockara, both associate professors of computer science, received a $761,119 National Institutes of Health Small Business Innovation Research (SBIR) grant for their research titled "Virtual Rotator Cuff Arthroscopic Skill Trainer (ViRCAST)."
Mahmut Karakaya, assistant professor of computer science, was awarded a $259,316 National Science Foundation Research in Undergraduate Institutions (RUI) grant for research titled "Improving Performance of Standoff Iris Recognition Systems Using Deep Learning Frameworks."
Halic and Kockara's research aims to virtually simulate rotator cuff surgery and perform studies that illustrate the simulation's effectiveness as a training platform for surgeons.
They are collaborating with physicians from the University of Arkansas for Medical Sciences and technology company Kitware for the project. Kitware's medical computing team, led by Venkata Arikatla, principal investigator, will collaborate with UCA researchers to develop virtual simulation technology and drive the commercialization efforts for the project. Shahyar Ahmadi, co-investigator and director of the Shoulder and Elbow Surgery Center at the University of Arkansas for Medical Sciences, will provide his clinical expertise.
"The funding will enable us to develop state-of-the-art and innovative technologies for our simulator," said Halic, principal investigator. "Eventually, this would enable us to develop a high-fidelity simulator that could help surgeons' training and indirectly help improve a patient's life in the future."
This grant is the first SBIR grant awarded in UCA's Department of Computer Science.
"For us, SBIR opens new doors for entrepreneurship so that a commercially viable product may be introduced to the medical community," said Kockara, co-investigator on the project.
Kockara and Halic began this research in 2015 using an Arkansas IDeA Networks of Biomedical Research Excellence (INBRE) grant that provided protected time for research.
"Because of the protected time, we were able to complete preliminary research for our SBIR proposal. Thus, we are very much grateful to Arkansas INBRE program," Kockara said.
The SBIR grant award began in September and ends Aug. 31, 2022. The National Science Foundation award began in October and will end Sept. 30, 2022.
Standoff iris recognition systems identify individuals from a distance and can be used in instances such as automated passport control and access to high-security areas. Karakaya said improving systems' capabilities can benefit the U.S. military and law enforcement agencies when dealing with standoff and covert capture situations with both cooperative and noncooperative individuals.
"We will develop a deep learning-based frontal image reconstruction framework to eliminate the effect of the eye structures on standoff images before comparing them with frontal images in database," Karakaya said. "In addition, we will develop nontraditional iris recognition frameworks based on deep learning algorithms to improve performance of standoff systems using additional biometric information in ocular and periocular structures."
Karakaya has been involved in biometrics research for eight years. The grant will allow him to further his research and hire new undergraduate and graduate students.