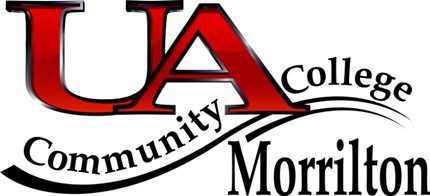 09 Nov 2015

UACCM receives two grants

Posted at 11:24 AMh

in

News

Following a fall semester where the University of Arkansas Community College in Morrilton saw a 2.5 percent increase in enrollment and many Arkansas colleges saw a decline, UACCM has been awarded two major grants to support the commitment to providing training opportunities relevant to employers' needs in high-demand, high-wage areas of the job market.


With 49 percent of skilled trade workers being 45 years or older, according to the Arkansas State Chamber of Commerce, these grants will help UACCM fill the skills gap created by an aging workplace.


"These grants will allow UACCM to continue to be a state leader in providing technical training to fill the job vacancies created by the large group of retirees over the next decade as well as address the growing skills gap in Arkansas," said UACCM Chancellor Dr. Larry Davis.


The first of these grants is the U.S. Department of Labor Grant, awarded by the Arkansas Department of Workforce Services. A total of $714,849 was awarded to UACCM to support the Arkansas Sector Partnership initiative of UACCM. This will provide employer-driven workforce training for industries with growing needs, including Advanced Manufacturing, Health Care, Information Technology and skilled Construction Trades.


With this grant, UACCM will work with industry partners to create two different pre-employment training programs. The first is a four-week Multi-Craft Industry Training program that will allow participants to gain basic technical skills needed to become more employable. The other is a basic welding training for participants wanting to enter the welding field. Participants successfully completing either of these programs can receive industry-recognized certifications and up to six credit hours toward a degree at UACCM. Funds will be available for tuition to qualified participants.


The University of Arkansas Workforce Alliance (UAWA), of which UACCM is the lead college, was selected by the Governor's Workforce Cabinet to receive a Regional Workforce Planning Grant under the Workforce Initiative Act of 2015 in the amount of $81,250. The UAWA was created to help schools, workforce boards, industry partners and adult education centers develop and implement programs that meet changing industry needs and help participants quickly enter the workforce.


This grant will focus on developing partnerships and determining programming needs for welding industry partners. The program will leverage the welding faculty at five community colleges and mobile training units to offer training that is responsive and flexible to sudden shifts in demand due to changing industry skill needs or new industries entering the state. While welding is the initial focus of this project, the intent is to expand into additional industry sectors.


With more than 170 advisory committee members for its technical programs, representing 150-plus companies, UACCM is acutely aware of the need to respond rapidly as the skill set and technology needs of the trade industries evolve. These grants will enhance UACCM's existing focus on responding to the growing demand for trained technicians in the job market.


In 2013, UACCM began its Give Meaning campaign to support the construction of a new Workforce Training Center. The Center will house the HVAC, Automotive Service Technology, Welding, and Industrial Mechanics and Maintenance programs. This Center gives UACCM the capacity to anticipate, plan and implement course changes to meet new needs and opportunities.


For more information about the Give Meaning campaign or the awarded grants, please visit uaccm.edu.