21 Jun 2020

UACCM names vice chancellor

Posted at 2:43 PMh

in

News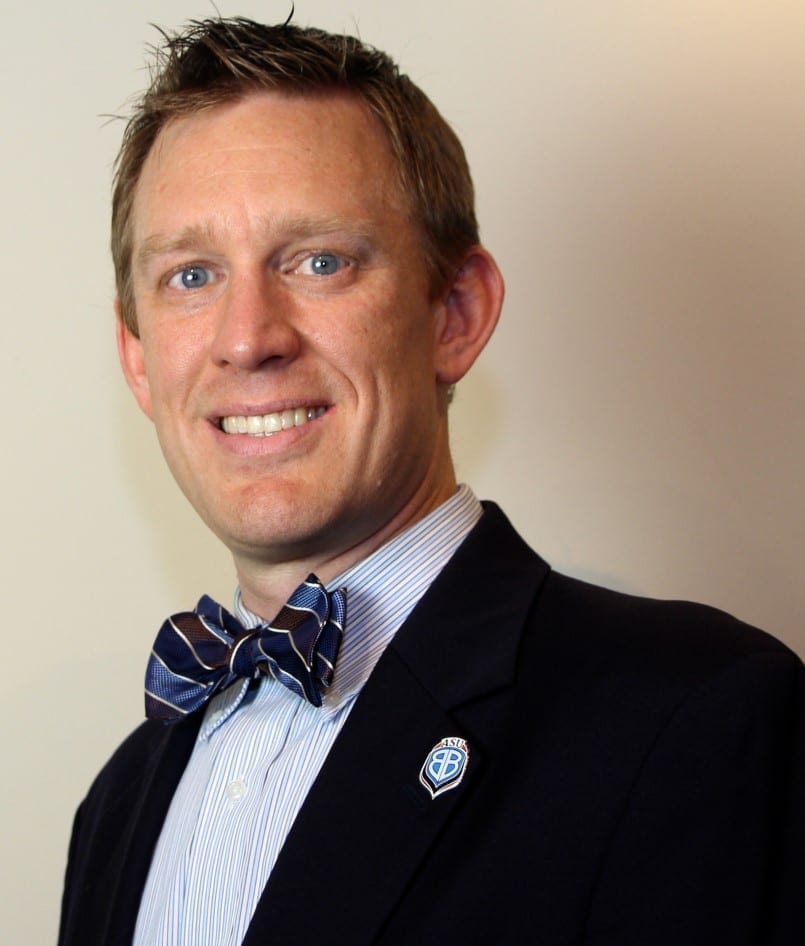 University of Arkansas Community College at Morrilton Chancellor Lisa Willenberg announced that Dr. W. Richard Counts, associate vice chancellor of academics at Arkansas State University-Beebe, will serve as UACCM's vice chancellor of academic affairs. Counts, who has been at ASU-Beebe since 2006, brings experience both as an administrator and faculty member.
"I am thrilled to have landed a candidate with his level of academic and administrative experience," said Willenberg. "Dr. Counts has an in-depth understanding of Arkansas higher education as well as extensive experience with the Higher Learning Commission. He will make a great addition to our team and brings many innovative ideas and a desire to help students achieve their educational goals."
As ASU-Beebe's associate vice chancellor, Counts was responsible for helping manage the academic activities and personnel of the college, including its four campuses and two learning support divisions — with more than 120 staff and faculty members overall. Prior to that, he served as interim dean of the Division of Math and Science, interim vice chancellor of academics, chair of the Division of Math and Science, and a professor of chemistry.
At ASU-Beebe, Counts was responsible for developing the college's curriculum and created more transfer opportunities for students preparing to attend a four-year institution. Altogether, he helped establish more than 100 articulation agreements with universities in the state. He also served as a member of the chancellor's council, aided in institutional strategic planning and helped manage the academic budget.
Counts has close ties to the area as a Conway resident and Hendrix College alum. His community activities include the Women Run Arkansas 5K, the Children's Tumor Foundation, the Conway Running Club, and the Hendrix College Presidents Club. As a Conway resident, he noted UACCM's strong presence in the community.
"UACCM has a long and storied history that provides quality educational opportunities to students in the surrounding region. The faculty, staff and facilities make UACCM a comprehensive community college of choice in Central Arkansas," he said.
In his capacity at ASU-Beebe, he managed all accreditation efforts for the college by serving as liaison for the Higher Learning Commission. He organized the campus community to make events around the Commission's accreditation visits to the college. He developed the experience for Commission personnel from his work as a certified Higher Learning Commission peer evaluator, which is a role that he continues.
Counts has a long track record of serving in institutional leadership roles in national and state organizations. He graduated from the American Association of Community Colleges John E. Rouche Future Leader Institute and the Arkansas Community College Leadership Institute. Additionally, he has participated in committees on mathematics education including Arkansas Community Colleges, Arkansas Division of Higher Education,and the Arkansas Math Pathways Taskforce in conduction with the University of Texas at Austin.
In 2007, he earned his Ph.D in Organic Chemistry from Washington University in St. Louis. He joined the math and science division at ASU-Beebe as an assistant professor of chemistry in 2006 and has continued to serve as a faculty member.
He will take over for Diana Arn, who announced her retirement during the spring 2020 semester after serving for 33 years at the college. His appointment at UACCM begins on July 6.