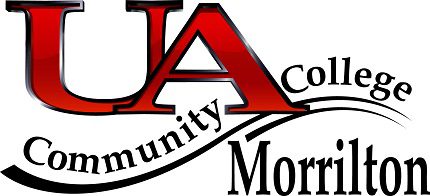 23 Jul 2017

UACCM adult education expands to Faulkner, Van Buren counties

Posted at 11:28 PMh

in

News

As of July 1, the University of Arkansas Community College at Morrilton will now oversee Adult Education operations in a four-county service area consisting of Conway, Perry, Faulkner and Van Buren counties. After a bidding process that ended March 31, UACCM will now operate facilities in the cities of Conway and Clinton as well as Morrilton and Perryville.

For more than 30 years, adult education in Conway and Perry County has remained an integral part of UACCM's mission, and administrators are excited to expand these services to Faulkner and Van Buren County. UACCM Adult Education services will continue to be offered free of charge, and students who obtain their GED are encouraged to continue their education at UACCM, either in for-credit courses or workforce training.


The announcement was made March 31 after a nearly four-month period beginning Dec. 5, 2016, when the Arkansas Department of Career Education's Adult Education Division held a competitive request for proposals (RFP) process for all adult education centers in the state. The process was based on pre-determined service areas.


As a state, meeting the federal benchmarks and increasing the number of students served by adult education programs are critical priorities for the next two years. Providing services year-round not only increases the number of students served, but also provides accessibility to clients of other agency stakeholders, such as the Department of Workforce Services, Department of Human Services, Department of Higher Education and court-ordered clients. The RFP was designed to align with this goal, as well as the Workforce Innovation & Opportunity Act (2014), which focuses on restructuring the nation's workforce system.


Conway Adult Education courses started on July 12, with hours from 8 a.m. to 6:30 p.m. on Monday through Thursday. Beginning Monday, July 31, those hours will change to 8 a.m. to 4:30 p.m. on Monday through Friday. These same hours apply to the Clinton and Morrilton sites as well. The UACCM Adult Education Center in Perryville is expected to start classes on Monday, Aug. 14, and classes will be offered Monday through Thursday from 10 a.m. to 6 p.m.


While the Conway and Clinton facilities will both offer night classes beginning Tuesday, Aug. 15, from 4:30 p.m. to 7:30 p.m. on Tuesdays and Thursdays, the Morrilton facility will only offer night classes during those hours on Tuesdays.


All instruction at any UACCM Adult Education Center is free of charge. Each facility offers various programs, including adult basic education, English Language Learners (ESL), college prep and Workforce Alliance & Growth in the Economy (WAGE) — a series of stackable certifications in partnership with local businesses and industries to prepare participants for workforce careers. GED testing is also available for a discounted fee of $16. Students who complete the GED program will receive a tuition waiver scholarship for a three-hour college class at UACCM, and may also be eligible for a renewable full tuition scholarship to the college for three semesters.


UACCM Adult Education Centers serve anyone 18 years of age or older, and students can start classes at any time throughout the year. There is an open entry and exit policy at all four locations.


Contacts for UACCM Adult Education Centers:


Conway and Perry Counties: Denise Hamby
600 North St. Joseph St.
Morrilton, AR 72110


Max Milam Library
609 Aplin St.,
Perryville, AR 72126
501.215.4904
[email protected]


Faulkner County: Michelle Horton
125 Center St.
Conway, AR 72034
501.450.4810
[email protected]


Van Buren County: Erica Freeman
100 Success Drive
Clinton, AR 72031
501.754.6554/[email protected]


This is a multi-year grant, having officially began on July 1, 2017, when UACCM merged with the Faulkner and Van Buren County facilities. This grant will conclude on June 30, 2019.