02 Mar 2022

Tipton, Lady Eagles eye Class 5A title 

By Mark Oliver  

A semifinalist in the Class 5A state tournament a year ago, Vilonia eyes its return to the postseason with unfinished business.

Led by senior forward Madeleine Tipton, the Lady Eagles are faster and stronger than last year's 24-win team and have bought-in to the notion that reaching the state championship game will require everyone's best effort.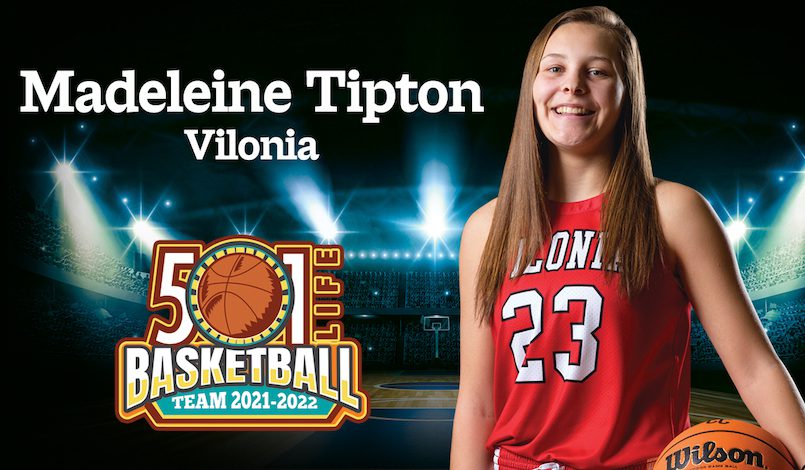 "I think my team has performed at a high level and we have been competitive with every team we have played this year," Tipton said. "We have proven a lot of people wrong so far this year and we still have time to get better."
As first runner up in the Class 5A West conference this season, the Lady Eagles like the way the bracket is shaping up this year. According to Tipton, Vilonia's game plan is simple: take each game as it comes and win every quarter.
"The state tournament is coming up this week and the name of the game is to survive and advance," Tipton said. "No matter how we play or who we play, we just have to go out there and find a way to win. It's win or go home."
Tipton was selected to this year's 501 Basketball Team — 40 players representing the best the 501 has to offer both on and off the court. The team is sponsored by Velda Luders of Coldwell Banker RPM Group, Moix Equipment and Toy Company, Conway Regional Health System and First Security Bank. The senior was nominated by her head coach, Jeremy Simon.
"Madeleine constantly works on her game and pushes our younger athletes to get better," Simon said. "From bringing her teammates to 6:30 a.m. practices to the countless hours she has put in working on her shot, her game has improved tremendously."
With great court vision and quickness in scoring, Tipton has been turning heads all season.
"Madeleine's ability to find the open player, whether on a drive and kick or a dump to the post, has been an eye-opener," Simon said.
"My personal goals for this season were to continually get better every day and also constantly grow as a leader and push my teammates to get better every day, so that we could have success this season," Tipton said. "My season high so far was 31 points at Van Buren and I've finished with multiple 20+ point double doubles this season."
The road to the finals is never easy, but the Lady Eagles are confident that they have the right pieces in place to accomplish their goal.
"We have high expectations for Madeleine this season," Vilonia head coach Jeremy Simon said. "I look for her to have a breakout season and to be a force in the 5A West. If we are going to have a successful season we need her at her best. She has put in the work. She has the ability to take over a game and when she is on top of her game she will make everyone else around her better."
"I have helped lead my team this season by not only pushing them to get better every day, but by pushing myself," Tipton said. "Since the first day of school, I have been working out in the mornings every day at 6:30 a.m. and my teammates started coming to get extra shots up. We would shoot on the guns and get a lot of reps in, or we would do different drills with Coach Simon and it has helped us all get better, individually."
Off the court, Tipton enjoys hanging out with friends, listening to music, playing the guitar and leading youth worship at Summit Church in Vilonia. The senior is a member of FCA at Vilonia High School, gives back to her community by coaching youth basketball and plans to study kinesiology and play basketball at Ouachita Baptist University in Arkadelphia.
"I help take care of the young kids at my church, as well as playing on the worship team on Sundays or Wednesdays," Tipton said. "I also coach three younger girls' AAU teams. I love getting to mentor and spend time with kids and be someone that they can look up to."
Vilonia plays host to Benton in the opening round of the Class 5A state tournament from Sheridan High School at 4 p.m. today, March 3.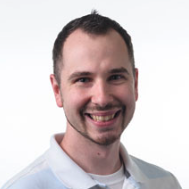 Latest posts by Mark Oliver
(see all)