May 20, 2018

Think globally, act locally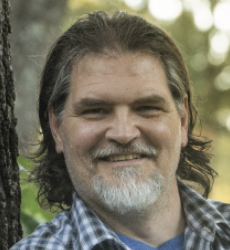 Latest posts by Dwain Hebda
(see all)
Anyone who thinks the younger generation isn't driven to do great things never met Ashley Turner. 
The 18-year-old senior, a daughter of Jim and Laura Turner of Maumelle, puts most of us to shame when it comes to time management and juggling a full schedule. But the pride of Maumelle High School wouldn't have it any other way.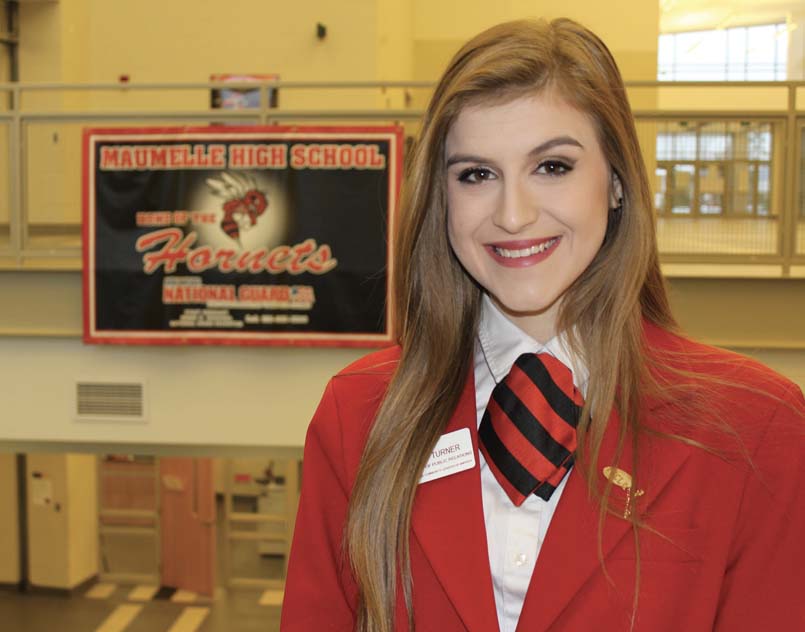 "I've kind of fallen in love with being involved. I can't sit still," she said. "Leadership has truly become my passion, so I'm happiest when I'm planning and organizing and creating things for other people. Being involved in everything has given me true joy and also given me an avenue to connect with so many different people."
Turner's roster of activities includes four years of band, where she plays the clarinet, and theatre, where she's appeared in multiple school musicals. She's also involved in DECA, a marketing organization, and is a three-year manager for the varsity track team. Other highlights include National Honor Society, Beta Club, Maumelle High Ambassadors and EAST (Environmental and Spatial Technology). 
She said being involved to such a degree has taught her a lot about herself, even while she was serving others.
"I've always been a people person and I've never really been shy, but I've definitely grown in my self-worth and understanding of who I am as a person," she said. "There were certain people that I just thought, for lack of better words, were too cool for me to talk to. 
"I've grown to understand my worth and know that I can stick my hand out and give a handshake to anybody and start relationships with anyone because we're all deserving of that. God gave us all that identity."
Illustrious though it is, her list of high school extracurriculars pales in comparison to her experience with Family, Career and Community Leaders of America (FCCLA), a national career and technical student organization, to which she has risen to the post of national vice president of public relations, something she could never have imagined when she joined the group. 
"The simple answer of why I joined FCCLA is my teacher (Kristin Herring, a MHS Family and Consumer Sciences educator) said, 'Give me your money; you're joining,'" Taylor said with a laugh. 
Herring had an eye for talent, though, and it wasn't long before Turner was all-in with FCCLA. She called her first national conference a turning point in her high school career.
"For the first time, I was in a room with people who truly desired to be there," she said. "You go to school every day and some kids just don't want to be there; they don't want to do the work. But (FCCLA delegates) had a desire to not only be present, but also to learn, to grow, to develop and to bring back what they learned to the school they had come from." 
During her time in the organization, Turner grew into one such role model for others to emulate. As an officer at the state and national levels, she's attended meetings with members of the Arkansas Congressional delegation and other national lawmakers, as well as addressed the U.S. Departments of Education, Transportation and Agriculture. 
"I've gained so many skills for life — communication, public speaking, interpersonal communication, teamwork skills," she said. "I've also developed friendships with the most extraordinary student leaders I've ever met. It's truly changed my life for the better and I think prepared me for my future more than any other thing I'm a part of."
Turner isn't just padding her resume on these trips; she's passionate about making the case for funding career and technical education.
"Our message is, 'Remember us when you make decisions on career technical education and family and consumer science education,'" she said. "Career technical education changes students' lives and creates the leaders of the future workforce. Family and consumer science not only prepares students for careers, but also teaches them how to live life and be an effective adult in the future." 
Turner's not yet committed to a college, but knows she wants to study political science with an eye on law school. She also has a goal of holding elected office one day, something she's already engaged in at the high school level with two years on student council and currently serving as vice president of the student body. But, she said, her interest in politics goes back even farther.
"When I was in elementary school, the 2008 election was my first experience with government," she said. "I remember watching then Sen. Obama on display and how so many people had in their eyes this hunger for a leader. I studied that, and studying that election sparked my love for politics. I would love to have the opportunity to help change our nation for the better."
Dwain Hebda