31 Dec

The siege of Cadron

By Linda Henderson

Last January, Jim and I happened upon a colonial reenactment at Cadron Settlement Park near Conway. The park is on the National Register of Historic Places. It was the perfect spot for the reenactment of early Arkansas history because much of it took place there and in the vicinity of the Arkansas River. The park and surrounding area were part of the Cherokee Trail of Tears, an early French trading post, and a port for early settlers and fur trappers traveling the river. The restored Blockhouse, a replica of an early 18th-century defense structure, made for an ideal backdrop for the colonial event.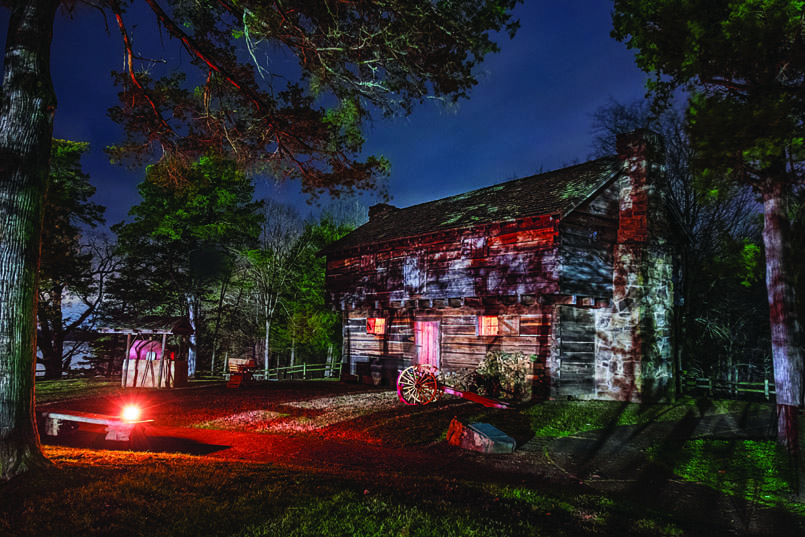 Where the park is now, there was an early Arkansas settlement known as Cadron near the confluence of Cadron Creek and the Arkansas River. It was also among the first permanent European settlements in central Arkansas. Eventually trading routes, trails, and ferries connected Cadron to Arkansas Post, St. Louis and Hot Springs. It was even being considered for the capital of Arkansas Territory, and it was a stop on the Butterfield Trail along the Butterfield Overland Mail Route.
The colonial events are designed to share "living history" by providing a first-hand experience of life during a time when Arkansas was first being explored and settled before becoming a state in 1836. Reenactors bring history to life and preserve our heritage by performing for the public at schools, parks, museums, and rendezvous.
All participants are volunteers. Most are history enthusiasts who pursue historical reenactment as a hobby. They immerse themselves in the time period they are portraying with the appropriate clothing, eyewear, footwear, camp gear, and daily living accoutrements. Not only is their apparel authentic in design and construction but so are their food, cookware, and cooking techniques. They devote much time and expense to mastering colonial skills and creating accurate gear.
A combat demonstration was held during the event. Reenactors used flintlock weapons and wore frontier attire. The skirmish was staged in much the way it would have happened in the backwoods, using guerilla tactics.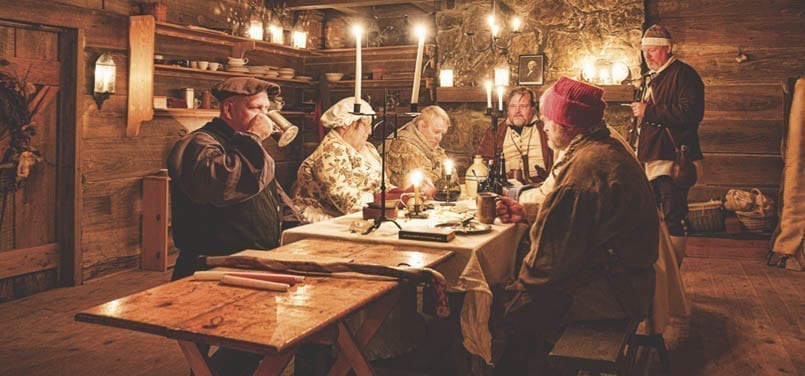 Historical skills that were required for daily living during that era were presented and practiced during the event. Many of the reenactors had crafts or skills that they demonstrated, including sewing, trapping, food preparation, tool making, gunsmithing, tomahawk throwing, furniture making, and recreational activities. Along with their presentations, they answered questions about how life would have been in Arkansas' early history.
Time travel is not possible yet, but attending The Siege of Cadron may have been the next best thing for Arkansas history buffs like Jim and me. I so appreciate people who seek to preserve our history and demonstrate that life back then was hard. They don't sugarcoat history but seek to put the spotlight on early settlers' lives. Historical reenactors share their knowledge and educate both young and old. I loved seeing the faces of the children as the reenactors explained how to cook bread, skin a squirrel, make turtle soup and jerky, sew a dress, or keep warm in a canvas tent. All attending seem to be fascinated with the battle and uniforms of the soldiers.
I am happy to be living in the modern era. I am really comfortable with electricity and plumbing, but seeing history come to life was a great way to spend a weekend. At the time of writing this article, plans are still being made to have another Siege of Cadron Reenactment the last weekend of January 2021.  But if it is not held this year due to COVID-19, there is always 2022. This event is held every year on the last weekend of January.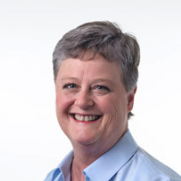 Latest posts by Linda Henderson
(see all)