30 Oct 2022

The Rural Fire Show celebrates Arkansas Firefighters

Posted at 6:56 PMh

in

News

By Judy Riley

What defines heroes? Selflessness, commitment, the desire to serve and the ability to spring into action at a moment's notice to help neighbors. We do not see their superhuman costumes when we run into them at the grocery store, the gas station or even in church on Sunday. Be certain, these folks are amongst us, going about their business, working their day jobs and taking care of their families. What separates them is their ability to rise to the occasion, literally jumping out of bed at 3 a.m. if necessary to protect the life and limb of their neighbors. They are our local firefighters, and 90 percent of those protecting us do it as volunteers.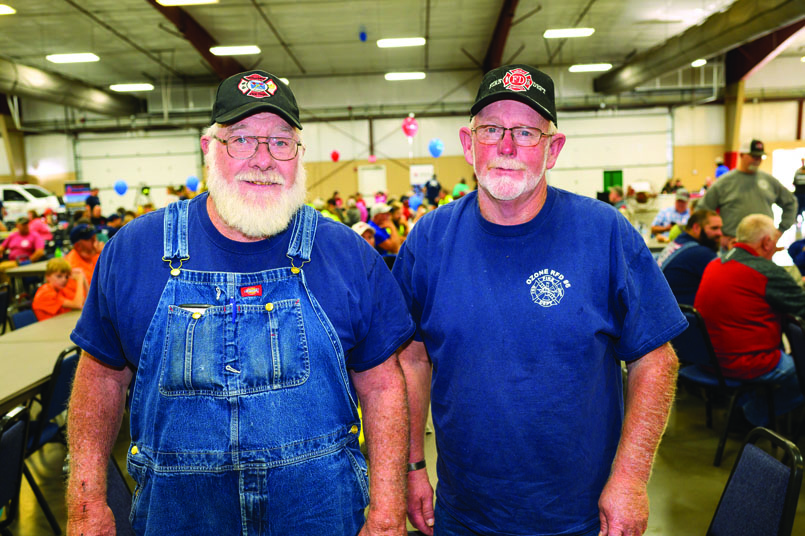 More than 650 of these everyday heroes were celebrated Oct. 1, at the Conway Expo Center. The Rural Fire Show was hosted by the Arkansas Department of Agriculture's Forestry Division in cooperation with the Arkansas Rural and Volunteer Firefighters Association. In his heartfelt welcome, Arkansas's Secretary of Agriculture Wes Ward said the citizens of Arkansas are grateful to the firefighters and their families for their tireless service and sacrifice for their neighbors.
"This event was 'their day,' a way to appreciate and celebrate volunteer firefighter efforts," said Kathryn Mahan-Hooten, who directs the Forestry Division's Rural Fire Protection Program. "We offered classes with updated procedures, funding sources and a vendor display of equipment and support services available. More importantly, the day was a time to mingle with other firefighters over lunch and an opportunity to win door prizes."
Darin Dykes joined the fire department nearly 20 years ago when first moving to the rural area of Opal. His reasons were simple. The fire chief asked him, and he and his wife, Mare, love to volunteer, so it was a good fit for them. Mare has been confined to a wheelchair since birth; both she and Darin are ham radio operators. "There is a camaraderie and sense of community among the local firefighters," Dykes said. "Working closely together in potentially dangerous or very intense situations does that. I was in the military and can appreciate that bond. This is a community service that would not be available if the department wasn't there. Even though we do not get paid, our work has tangible results, especially in citizens' bottom lines when insurance gets lowered because we are a properly trained and equipped department."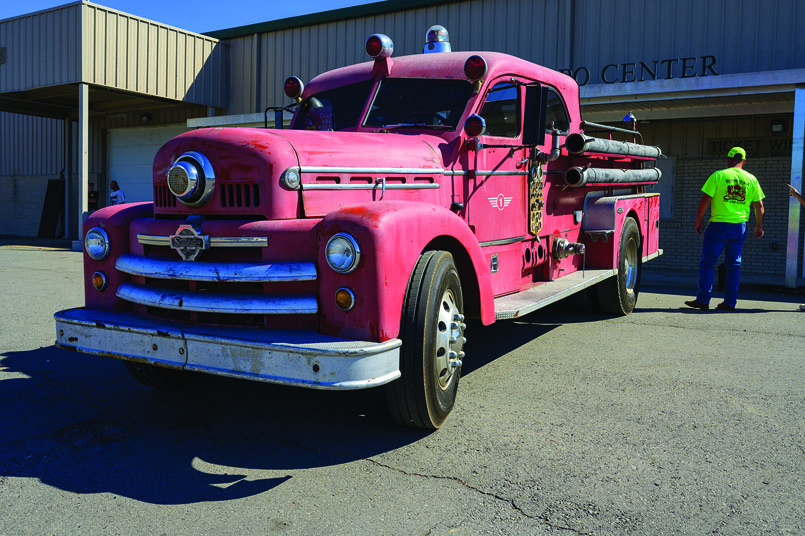 Oscar Jones, president and treasurer of the El Paso Fire Department Board, is grateful to the citizens of White County who voted for a sales tax to specifically fund county fire departments. He works with other board members to locate affordable equipment that fits specific guidelines. He is quick to give credit to Fire Chief Chris Boaz and his team. They respond to an average of 15-20 calls a month, with 58% of those being medical, also known as first responder calls.
In this line of volunteerism, the little things become the big things. Randy and Chris Boaz, father and son firefighters in El Paso, recently responded to a 911 call from the home of an elderly couple, both diabetics. They had taken their morning insulin, but because both had fallen, they had not eaten. After getting them stabilized, the Boazes determined the couple would be right back in the same shape if they did not eat soon, so being resourceful and with a willingness to help, the Boazes quickly cooked breakfast for them before leaving.
Stories like this play out every day in more than 900 Arkansas fire departments from the largest cities to the smallest communities. Most people will never see it, likely won't even hear about it and hopefully won't need it, but firefighters carry on, never asking for a thank you. In Kathryn's words: "It is neighbors helping neighbors, helping others in their hours of greatest need. That is what we do and that is what motivates us."