20 Mar 2018

The overwhelming love of children

Posted at 7:53 PM

in

Faith

When my wife and I had our first child, everyone was excited, and many people invited us to their home or took us out to dinner, welcoming our child. When we had our second child, the invitations still came, but usually from families that also had a couple of children. When we had our third child, things changed significantly. Because most people stop at two children, there weren't as many families who were willing to invite a "group" to their home, and the idea of paying for meals for that many people can be a bit intimidating (it was for us!).

But I also found it funny to realize that the normal comments changed. What did they say? When people found out we had three children, the most common statements were very different:

"Wow. That's a lot of children." (I'm the youngest of seven boys, so it's not.)

"Well, now you are outnumbered." (I was outnumbered when we had one.)

"Has anyone told you how this keeps happening?" (Excuse me?)

"There's no way I could handle three children!" (Not with that attitude!)

Most of the major world religions encourage large families, so I find it funny that Americans shy away from having more than two children. Not many families have a single child, either. Two is apparently the magic number in America. There is certainly something to be said about the amazing people who find strength in singleness, the strong couples that don't have children or the superpowers of single parents. But in this issue, 501 is focused on multiples.

While I have six children now, I cannot even fathom what it would be like to have two, three or more children of the exact same age. What I do know is what I learned when I had my second (and every other child).

I loved being a dad to my first child. I understood love in a way I had not yet experienced, and I gained new understanding about every aspect of my life — a connection that is like no other. I gained new insight into how "God so loved the world." We also learned how to function on less sleep and less money!

When we were expecting our second child, I began to develop a fear because I didn't know how I could share the love I had for my son with a second child. I couldn't fathom giving up even a portion of that love to share with my second child. On the day my second child was born and the doctor handed her to me, a new love poured over my heart, soul, mind and strength. I didn't have to give anything up. I didn't lose any love for my son; I gained new love for my daughter that was equally overwhelming and life changing.

Now to be sure, others have found this same understanding of love to be true without having children, and even without being married. But for me, I learned that love is often counterintuitive. The more you give it away, you get more back.

Jesus said it this way: "Give, and it will be given to you. Good measure, pressed down, shaken together, running over, will be put into your lap. For with the measure you use it will be measured back to you" (Luke 6:38). Even though we love to use this just before taking an offering, it's not about money. Money doesn't work that way. But grace — unconditional love — does! You sure don't have to have children or multiples to get it, but children certainly can help us learn faster.

Now, if you've made it this far, you should realize that this came to me with only two children who were spaced apart by 18 months. Imagine having to do everything in your day two or three times, every day, for the next 18 years? Two meals, two car seats, two beds, two outfits, etc. (Many days, I had trouble with doing things once!) I cannot even begin to imagine the patience and forgiveness that one must have to manage multiples, but I can only imagine the depth of love that must come back to those parents.

When you are out and about in the 501 and you see someone with a larger than average family, especially one with multiples, I hope you will see them differently. I hope you will help out if you can, or at least smile and wish them a great day. Compliment them and their children, and tell them how impressed you are that they have so much love to share!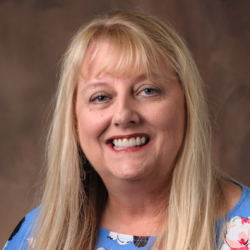 Latest posts by Sonja Keith
(see all)