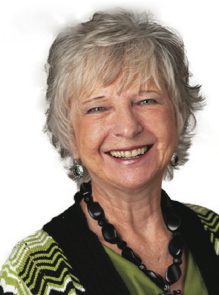 21 Sep 2014

The gift of pain

Posted at 3:41 PM

in

Faith

by Marilyn Mathis

When pain is to be borne, a little courage helps more than much knowledge, a little human sympathy more than courage, and the least tincture of the LOVE of God more than all.
— C.S. Lewis


Pain is no stranger to any of us. Most people consider pain to be an enemy that must be eliminated as soon as possible. But pain is not the enemy; it is a gift from God! It keeps us from seriously hurting ourselves.


Recently, I touched my finger to a hot oven and instantly pulled away because of the pain. Without the pain I could have seriously burned my hand. (Note: The small burn on my finger was serious to me at the time and very painful.)


Pain alerts us to an injury or illness that needs attention and treatment. It can save our lives. It truly is a gift to be appreciated.


Lewis says "when" not "if" pain is to be borne. A "when" for physical pain was mine recently when I experienced "reoccurring Shingles pain." This was not the first time for Shingles and sadly will probably not be the last. The pain is severe and totally debilitating. It becomes my total focus. How can I eliminate the pain? When will it stop? What if it never stops? Is it time for another pain pill?


A little courage does help. I always considered myself to be a wimp when it came to physical pain, but I now think I have more courage than I thought possible. I have come to recognize that God has a purpose for all things in my life, and this pain just happens to be one of them. It definitely makes a prayer warrior out of me. I am constantly asking Him for His help and healing.


Like the writer of Psalm 62:1, 6-8, I cry, "O God, You are my God, earnestly I seek You . . . on my bed I remember You; I think of You through the watches of the night. Because You are my help, I sing in the shadow of Your wings. My soul clings to You; Your right hand upholds me."


God's love and provision are, more than all, my help during these painful times. His Word promises that "He is faithful, and will not allow me to be tested by physical, emotional, intellectual or spiritual pain beyond what I am able to endure" (2 Corinthians 10:13).


Human sympathy helps tremendously. I was so blessed by the cards, food, flowers, telephone calls, texts and especially prayers of others. God's Word tells us to:


"love one another" John 13:34


Christian love is "the tie that binds." All those expressions of love helped me make it through each day.


"bear one another's burdens" Galatians 6:2


When anyone has an extra heavy, crushing burden, such as an unexpected illness, death, financial pressure, we are to help lift the weight for them.


"encourage one another" 1 Thessalonians 5:11


Knowing that others were thinking about me was such an encouragement, especially the card that said, "Hang in there!" and the texts that kept telling me I had made it through one more day.


"pray for one another" James 5:16


How wonderful is the power of prayer! I am so grateful for people who pray for me. Are you praying for others?


"comfort one another" 2 Corinthians 1:3-4


God is in the recycling business. "Blessed be the God and Father of our Lord Jesus Christ, the Father of mercies and God of all comfort, who comforts us in all our affliction SO THAT we will be able to comfort those who are in any affliction with the comfort with which we ourselves are comforted by God." Our pain can be used to help/comfort others who are going through similar pain.


"Pain was not given thee merely to be miserable under;
Learn from it, turn it to account." — Thomas Carlyle


There are many lessons to be learned when we experience pain. It can help to shape our character and strengthen our weaknesses. It can prevent us from becoming proud — remember Paul and his "thorn in the flesh" that kept him from pride. Pain helps us appreciate painlessness/pleasure more. When I am Shingle free, I truly appreciate feeling good and the absence of pain. Also, pain allows me to share in Christ's suffering (1 Peter 4:13), to be like Jesus!


My prayer for me and you is that we will truly learn from our pain — that God would "enlarge our hearts" so that His love would flow out of us to others as we encourage them, bear their burdens, comfort them and pray for them to be spared from their pain or given the grace to bear it.
---
A Conway resident, Marilyn Mathis is a wife, mother, Nana and teaching leader for First Wednesday Lunch Break. Readers can reach her at [email protected].