25 Oct

'The best part': Doctor inspired by patients' transformation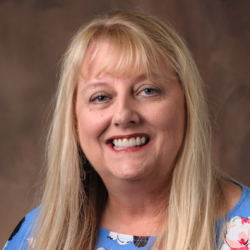 Co-owner of 501 Advertising and Publishing/Publisher of 501 LIFE. A native of New Iberia, La., Sonja is a graduate of Hartman High School (Johnson County) and Ouachita Baptist University in Arkadelphia. Sonja is active in the community, serving on various boards and committees including the Conway Regional Women's Council, the UCA Reynolds Community Council and the Faulkner County Council on Aging. A daughter of Mary and Stan Clinesmith of Conway, she has three younger sisters, Tricia, Stacey and Lori. Sonja and her husband, Tom, have four grown children – James, Emily, Laura and Joe. The family attends Grace United Methodist Church in Conway.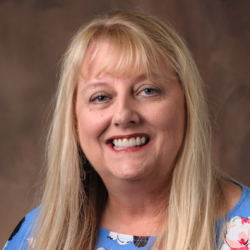 Latest posts by Sonja Keith (see all)
by Sonja J. Keith
It was seeing patients go from a painful and crippling condition to returning to an active lifestyle that inspired Dr. Paul Edwards to pursue a career as an orthopedic surgeon.
A native of Fort Smith, Edwards earned his bachelor's degree in biology from the University of Arkansas at Fayetteville. He attended graduate school and medical school at the University of Arkansas for Medical Sciences. 
He did his surgery internship at the University of Oklahoma at Tulsa. He completed his orthopedic residency at the University of South Florida at Tampa. After completion, he moved to Charlotte, N.C., where he completed a Hip and Knee Joint Replacement Fellowship at OrthoCarolina Hip & Knee Institute. 
Even though his education and training took him out of state, he knew all along that he would return to Arkansas to practice medicine. His wife, Heather, is from White Hall.
Edwards, who enjoys outdoor activities like fishing and golf, recognizes the importance of being active, which plays a role in his work. "For me it is the perfect field, because I know how important it is to be active and to be able to have a lifestyle that is pain-free. Fortunately, we often have the tools to be able to provide that." He also enjoys traveling for speaking engagements and teaching opportunities related to his field.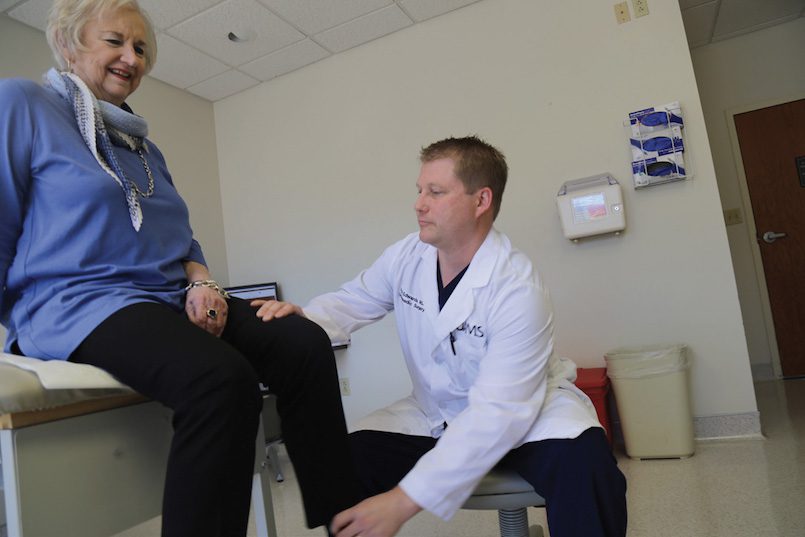 PERSONAL APPROACH
Edwards – a board certified, orthopedic surgeon, specializing in treatment of the hip and knee – sees patients in clinics in Little Rock and Conway. UAMS Baptist Health Orthopaedic Clinic-Conway is located at 625 United Drive, Suite 350. (For more information, call 501.614.2663 in Little Rock and 501.358.6792 in Conway.)
Edwards takes a personal approach to patient care, spending time getting to know his patients and their lifestyles to determine the best course of care, which does not always involve surgery. "Taking care of patients is more than just performing surgery, hip and knee replacement," he said. "It's also getting to understand socially who they are, who their friends are, what type of work they do, what their lifestyle is." 
There are times when treatment does not require surgery, according to Edwards. "For certain patients, for a variety of reasons, non-surgical treatment may be the best option."
Edwards said about half of the patients he sees do have surgery. Many of the patients seen at the clinic have already been treated by a primary care physician or a sports medicine specialist, who have tried non-operative treatment which did not work. If a patient has not received non-surgical treatment, it may be an option before considering surgery. 
"There is knee arthritis, osteoarthritis and hip osteoarthritis are the most common problems I see and treat," he said. "Osteoarthritis is more commonly idiopathic. We don't understand exactly why it occurs. There is a genetic component. I see more patients that we don't know why they have osteoarthritis. There is nothing they could have done in their life to change it.
"Occasionally, it is secondary to a traumatic event in their life, if they were in a car crash or had an ACL injury or some type of sporting event injury."
One of the non-operative treatment options is stay active and fit. "Movement and mobility is really key to improving joint pain," Edwards said. "It sounds a little counter-intuitive but it's actually not. There's data that shows staying fit and staying active, losing weight, are good keys to offloading the hip and knee joints and decreasing pain."
Other options are non-steroid anti-inflammatory medicine. If they are not effective, there are stronger, prescription anti-inflammatory drugs that can be used. "Physical therapy can be a great benefit to improve range of motion to work on strengthening the muscles surrounding the knee and hip." 
For knees, patients may also get injections or use a brace.
Edwards also treats patients experiencing painful or failed joint replacements. He said some doctors will not see patients who have already had the procedures because it can be more difficult to identify the problem. "My partners and myself, we all see painful knee and hip replacement as well," he said. "If you've had it done elsewhere and it's not functioning like you expect, we are happy to see you and evaluate it. Oftentimes we can find something that may be an improvement."
'BEST PART'
When asked about the inspiration for his work Edwards said "the best part" of his job is getting to see the transformation in the quality of life in his patients, who inspire him. 
"That's why I even chose orthopedics but even further sub-specialization with fellowship training in hip and knee replacement only. I am trained in that specifically because the results are outstanding. That's exactly why I do this job."
Edwards said he will see patients who are very debilitated and unable to play with their grandchildren, walk around a park or even go to the grocery store without pain. "Simple things in life, that we often take for granted, they no longer can do because the pain is so severe in their hip or in their knee."
If non-operative measures failed, Edwards can offer "absolutely life changing" hip and knee replacement surgery. "I've watched patients go from unable to walk out of a wheelchair to being fully independent, no wheelchair, no cane. They are able to play with their grandkids, able to garden again, able to ride a bicycle, just enjoy the things in life that as we age we hope we are able to enjoy still."
Edwards said there is nothing greater than seeing patients the day after surgery and they are walking down the hall or to the restroom "with very little pain and smiling. They want to hug you or tell you, 'For the first time in a really long time, I'm able to do some things without a lot of pain.'" He added that with hip replacement the improvement is almost immediate while knee replacement can take a little longer.
TRENDS
In the field of orthopedics, as the Baby Boomer generation ages, physicians are seeing more cases of osteoarthritis sooner. "I don't know that the percentage is higher but the thought of what our expectations are out of life are greater," he said. "We want to have a pain-free retirement… Our expectations of quality of life are much higher."
Edwards said more hip and knee replacement procedures are being performed on younger patients than previously. "It used to be a surgery that was reserved for 80-year-old patients and now we are performing it on 50-year-olds routinely."
Another trend, according to Edwards, is improved outcomes. "The results are better and complications are less," he said, adding that he attributes that to a better understanding of how to manage patients in the early post-operative period including early discharge to home. He said it sounds counter-intuitive but complications are fewer because their stay in the hospital is less. "Our goal is to get patients home quickly and get them moving quickly. We've seen significant improvement in results with that."
FUTURE
Edwards said he sees a bright future in the area of hip and knee replacements. "I think we will continue to evolve in the way that we manage our patients, pre-operative, intra-operative and post-operative," adding that the focus is on minimizing risk and optimize patients before surgery. 
Pre-operative optimization includes finding alternatives to opioids, getting patients off of any opioids prior to replacement surgery, weight loss and controlling other medical conditions like diabetes.
"We now recognize, with the data that we have, the more optimized we can have a patient before surgery, the better the result after the surgery."
Edwards said he is excited about the Conway clinic and the expanded access it represents with the Little Rock clinic. "It provides Arkansans access to great health care and great orthopedic surgeons."