16 Jan 2019

'Team's success over your own'

by Levi Gilbert

Marianna Richey has grown up with basketball. It's kind of hard not to when your father is a coach. And now, with the remaining time she has left in her senior season, she's making the most of her time by focusing on the truly important things with her teammates.

"My team goal for the season has been to show my younger teammates how important it is to care about your team's success over your own," Marianna said. "As a senior, I have had to learn how to be patient with the less experienced players. My goal is to work my hardest and truly appreciate the time I have left on the court."

Marianna, a senior guard for the Beebe Badgers, was selected to this year's 501 Basketball Team — 34 players representing the best the 501 has to offer both on and off the court. The team is sponsored by Conway Ortho and Sports Medicine Center, Conway Regional Health System and First Security Bank. Marianna was nominated by her father and head coach, Greg Richey.

"Marianna is a very good defender and leads by example with her effort," Greg wrote in his nomination. "She is an unselfish player who works hard every possession."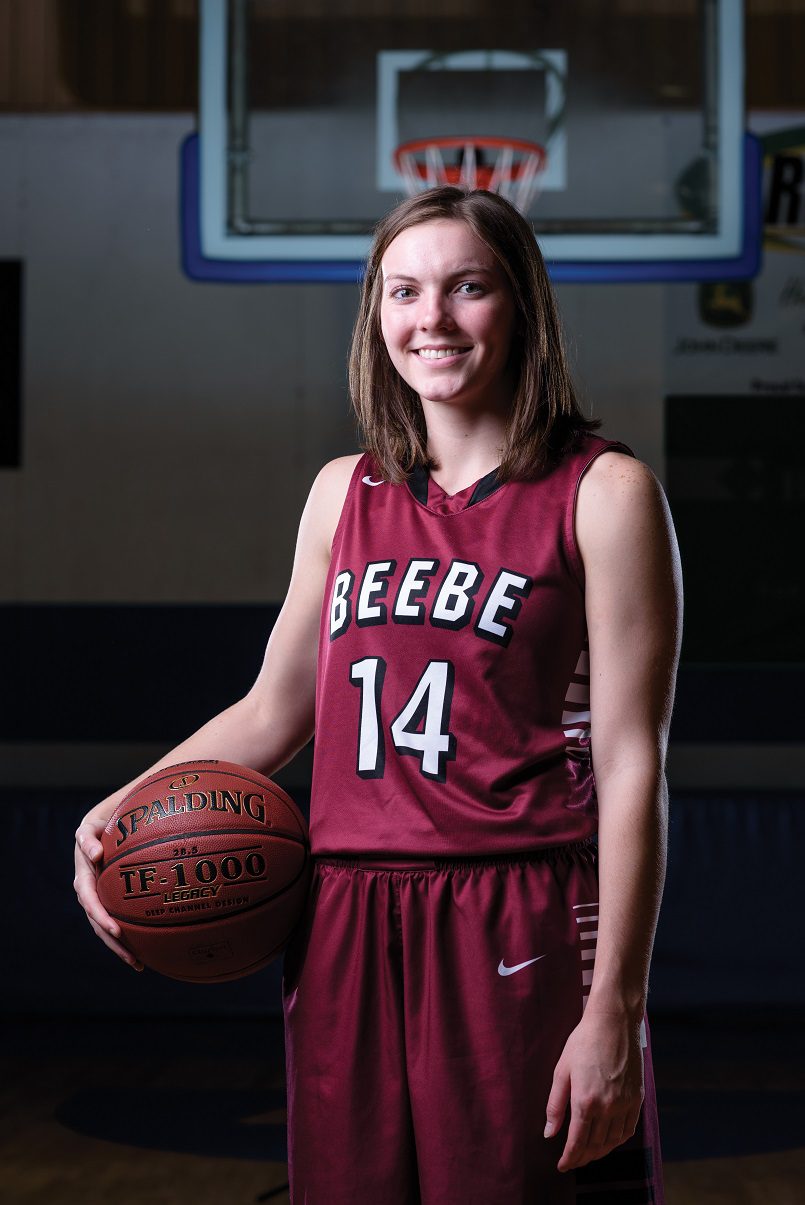 As a junior, Marianna was counted on to defend the opposing team's top players and be a leading rebounder for the Badgers. She was named all-conference her sophomore and junior seasons and named to the state all tournament team as a junior.
This year as a three-year starter, her teammates have looked to her again to be a top defender and leader, but also to be a top scorer. Almost midway through 5A West play, Marianna is averaging 13 points and six rebounds per game, shooting 50 percent from 3-point range.
The Badgers have struggled early in conference play with an 0-3 record, but Marianna and company are focused on turning it around down the stretch.
"We still have Alma and Greenbrier left in the first half of conference, and I hope that the second half of the season will go better for us," Marianna said. "In the upcoming games, we are going to have to play good team ball and not turn the ball over. I am looking forward to getting to play Alma at their place (Feb. 22) because I've always wanted to play in their gym."
Marianna's commitment to Beebe High and the community extend beyond just the hardcourt.
"Marianna runs track and cross country along with playing basketball," Greg said. "She is very active in her church, Beebe Church of Christ, and active with the youth group. She has been going on mission trips to Mexico since her ninth-grade year. She has worked with groups painting houses and doing yard work for elderly church members."
And this year, Marianna is balancing six AP classes alongside her sports and church schedules. She plans to attend Harding University in the fall.
Marianna Richey and the Badgers play at Greenwood at 6 p.m. Friday.

Latest posts by Levi GIlbert
(see all)