09 Jan

Strength in numbers for Moix

Mount Vernon-Enola senior Jacob Moix is a numbers guy. 

As the Warhawks' sixth man last year, the 5-foot-7 guard helped pace his team to its impressive 30-win season and a final-four appearance in the Class 1A state tournament. However, when injury struck one of his teammates late in the season, Moix's number was called to become a starter — and No. 3 quickly proved that he was the guy to count on.

"I'm a hard worker," Moix said. "I've been playing basketball since the third grade. Last season, I was on the bench, but when I got the opportunity to show what I could do, I stepped up and made sure I did everything I could to help my team be successful."

"[Last season], Jacob was our sixth man until the end of the year," wrote Mount Vernon-Enola head coach Joshua Zarlingo. "We had a player get hurt, and at that time Jacob stepped up in the starting role and never looked back. He was the type of player that the opposing coaches knew his name. He can shoot well and always had to be guarded. He was very unselfish and played his role with those guys very well."
Moix was selected to this year's 501 Basketball Team — 34 players representing the best the 501 has to offer both on and off the court. The team is sponsored by Conway Ortho and Sports Medicine Center, Conway Regional Health System and First Security Bank. The senior was nominated by Zarlingo.
"Jacob is a quiet guy that leads by setting the example," Zarlingo wrote. "He has exceptional range and is a quick kid. He does what is needed for his team and is a very coachable player. He is a great mentor to the young guys in our program and is a great role model. We are lucky to have him."
With the team deep in the heart of conference play, the Warhawks (13-9, 8-2 Class 5-1A North) are in prime position to challenge for the top spot in the competitive 1A 5 North conference this season. Standing in their way this week is the Wonderview Daredevils.
"Every conference game this season is a must-see game," Moix said. "We are trying to get the best seed possible. Against Wonderview, our game plan will be playing good defense to make key stops and playing together. We're getting stronger each game."
In order to take the Warhawks to new heights this season, Moix says the team has to play to its strengths.
"Last season, making it to the final four was a big experience for me," Moix said. "As a team, we trusted everyone. We knew what we could do, and we set up good situations for each other. We knocked down shots and got stops. This season, my goal is to play the best that I can and help my team out as much as I can. We just have to play our hardest, trust each other and take each game one at a time. Then, we'll see how far we can go."
"Jacob is great at not showing emotions," Zarlingo wrote. "He wants to do what he can to help us win. Up or down 20, he is laced up and ready to fight until that buzzer sounds."
Off the court, Moix plays second base for Warhawks baseball and is a member of FFA, FCCLA and Beta Club at Mount Vernon-Enola High School. In his free time, the senior enjoys the outdoors of the 501 and spending time with friends and family.
"Jacob is a really funny kid when you get to know him," Zarlingo wrote. "He is always smiling, always making people laugh and is a joy to be around. When he steps into the room, the mood lightens."
Mount Vernon-Enola plays host to Wonderview at 7 p.m. Friday.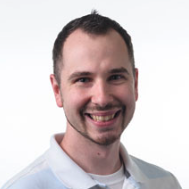 Latest posts by Mark Oliver
(see all)