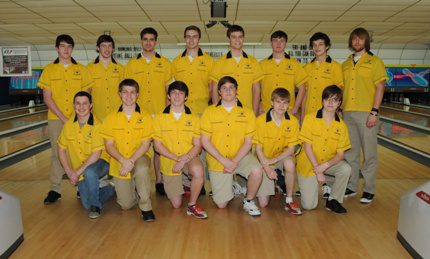 18 Mar 2015

St. Joseph bowling teams compete in state tourney

The St. Joseph High School Bowling Teams competed in the 1A-2A-3A State Tournament on March 11 in Cabot.

The boys team finished in third place with 3,816 pins. Norfork was first with 4,067 and Riverside came in second with 3,873.


The girls had a score of 2,253 which put them in 10th place, but the team competed with one less player due to absence.


Sophomore Andrew Marks received All-State honors and a bronze medal for bowling 634 in a three-game series. He ranked third overall behind Flippin's Coy Flippin and Riverside's Blake Hall.