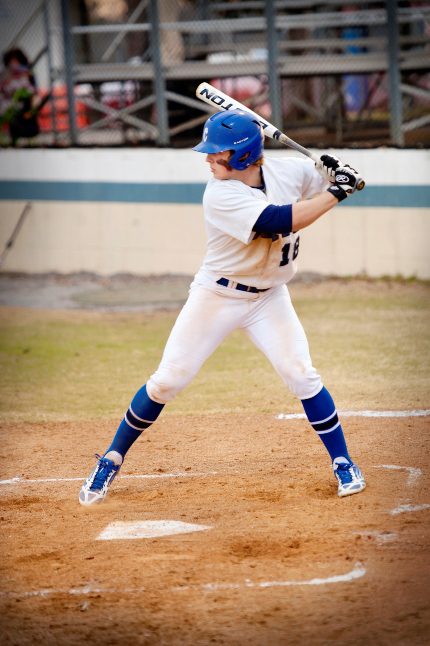 20 Nov 2013

Six Wampus Cats to sign baseball letters

by Donna Lampkin Stephens


Conway High School has been one of the state's top baseball programs since Noel Boucher started it in 1985, and the latest example of that fact will happen at 3:30 p.m. Friday, Nov. 22.

That's when six Wampus Cats will sign early letters of intent to play college baseball next year. The reception will be in the foyer of CHS, 2300 Prince St.
And there may be even more Wampus Cats playing collegiately next year.


"I've had this many sign at one time, but not early," said Boucher, now 55 and about to start his 30th season at the helm of the program. "We'll probably have three or four more sign in the spring.


"They're strong. This could be one of the better teams we've had. Part of it is they're really strong academically as well, so they qualify for a lot of academic money. That's to their credit."


Players set to sign Friday are Conner Williams, outfielder/pitcher, Southern Arkansas; Evan Wilson, outfielder, Harding University; Cade Jones, outfielder, Northwestern (La.) State; Kyle Alexander, catcher, Ouachita Baptist; Adam Winter, infielder, University of the Ozarks; and Mitch Jones, pitcher, UA-Fort Smith.


Others considering offers — and likely to sign in the spring — are infielders Carson Cook and Quenton Wyrick and pitcher Dylan Crossley.


The Wampus Cats will have a bigger-than-usual senior class of 13 in 2014.


For the last two years, the team has remained together for Summer Select high school ball, playing showcase tournaments every weekend. That has made a difference, Boucher said.


"They're getting more exposure earlier," he said. "In the fall we work with The Fieldhouse, a sports training center (run by Boucher's middle son, Adam, and owned by Keith Williams). They took our seniors and some kids from Cabot and over six or seven weekends went around to different colleges. I took a group to Jonesboro for some Xtra Innings stuff.


"We're trying to do those things. You've got to adapt to what's going on, and that seems to be where most of the colleges are finding their people. It's paying off. They all had good summers and good falls, and they're playing in front of the right people. That works out pretty well."


Another thing working in the Wampus Cats' favor is Boucher's longevity and reputation. Cade Jones will play for pitching coach Chris Curry at Northwestern State. Curry, 34, is a former all-state Wampus Cat. Winter will play for Jimmy Clark, another former Boucher player, at Ozarks. Williams will play for Steve Browning at SAU, as did Adam Boucher.


"It's nice to have guys you're familiar with," Boucher said. "They call and say, 'I need a first baseman; who do you have?' That's been nice."


Conway won state championships in 1989 and 2011 and finished runner-up in 1993, '94, '99 and 2007. The Wampus Cats fell in the Class 7A state semifinals the last two years.


They have been working out all fall. Eighty-two players showed up recently for the informational meeting. After football season ends, Boucher said, he likely would have close to 90 try out. He'll keep 30 to 40 for freshman, junior varsity and varsity squads.


"It's one of those monsters you've got to feed," he said.