16 Aug

Six family members test positive for COVID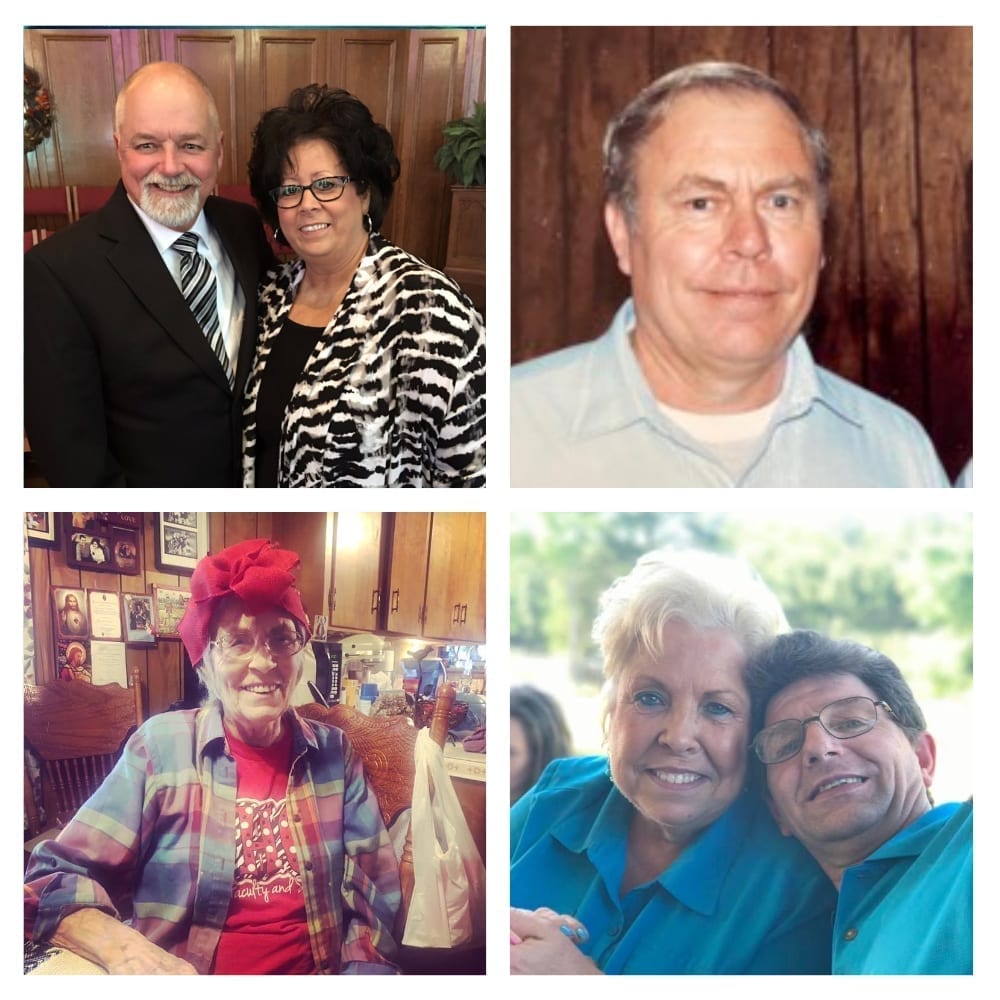 by Sonja Keith
A Conway County family experienced the COVID-19 nightmare that has impacted so many in the 501 and beyond.
Raymond Thomey, 87, of Morrilton lost his life to the coronavirus on June 11. A retired fire inspector for Trans World Airlines, he was a member of Sacred Heart Catholic Church.
Rachel Powell said nine of her family members were tested for COVID. In addition to her uncle Raymond, five others tested positive for the virus – grandmother Marguerite Hoelzeman, parents Mickey and Christie Powell, and aunt and uncle Clara and Carl Talley. Rachel and her two sisters (Lucy Powell and Anna Cullum) had negative test results.
The family's journey with COVID began June 10 when Raymond fell at his home, which he shared with his sister Marguerite. First-responders checked Raymond's temperature and he did not have a fever.
When he fell again the next day, Mickey and his daughters Rachel and Lucy went to the home to help him. They managed to get Raymond into a chair but couldn't get him in bed. Rachel called 911 and when first-responders showed up, they asked about COVID. "We told them they haven't been anywhere," Rachel said, adding that when the pandemic hit, Raymond and Marguerite, 89, (her grandmother) rarely left home.
Raymond, who was diabetic, had not indicated that he was sick and he seemed alert. "We thought he was fine," Rachel said, adding that his temperature was checked and it registered 102.4 degrees. "At that point, we were like, oh man, we weren't even thinking COVID," Rachel said.
The first responders told the family that they needed to take Raymond to the hospital to be tested for COVID. There was also a concern for Marguerite, who was in bed and had been vomiting but she did not have a fever.
Rachel waited outside, with her children, for the ambulance to arrive. "Whenever we hear an ambulance, my kids and I always pray for whoever they are going to," she said, fighting tears. "When we heard the ambulance coming to my grandma's house, my kids were yelling, 'We've got to pray, we got to pray. Where's the ambulance going?' They didn't know it was coming to get my grandma and my uncle. It hit home because you always hear ambulances and sirens…It was beautiful but it was also sad."
Raymond and Marguerite were taken to CHI St. Vincent Morrilton around 8 p.m., where they were tested for COVID. "Of course, no one can go in," Rachel said, explaining that the family waited in the parking lot for news. "We didn't know what to do. We were scared and at this point we are thinking, 'Oh shoot, this could be COVID. We weren't even thinking it when we got to their house."
Marguerite responded well to the fluids she was given and was released to return home to await the COVID results.
Around 3:30 a.m., the family was notified that Raymond was COVID positive. "He had already
been intubated and they said they were going to transport him to Little Rock," Rachel said. About an hour later, the family learned that Raymond started crashing en route and the ambulance crew stopped in Conway. "They tried to revive him and that's where they lost him."
Later that day, they were told that Marguerite's COVID test was also positive and everyone who had been in the house was instructed to get tested. "Off we went to get tested and the battle began," Rachel said.
Rachel said the last time she saw Raymond that he smiled and waved as they wheeled him into the hospital. "Bam. Five hours later he's dead and my grandma is positive for COVID too and we all have to quarantine. Everything just stops."
The news of Raymond's sudden death was very upsetting for the family, especially Marguerite who was close to her brother. They are sad that he died without family with him.
Over the next week, Marguerite's condition deteriorated. She was treated in the COVID unit at Conway Regional Medical Center from June 17 to July 1, when she returned home. She required oxygen but was not placed on a ventilator.
When Raymond and Marguerite tested positive, their sister Clara and her husband, Carl, also went to be tested. They too were positive, their symptoms not as severe.
On June 12, Rachel's parents, Mickey and Christie, began showing COVID symptoms. They were exposed to the virus while helping Raymond and Marguerite. Rachel said she was in the home also, but she was the only one wearing a mask. "I had it because I have to wear it at work."
Rachel's younger sister, Lucy, a recent University of Central Arkansas grad who lived with their parents, was able to care for them and avoid contracting the virus. She took precautions and spent most of the time in her room.
Rachel said the coronavirus affected her parents in different ways. Her mother had nausea, vomiting, fever and chills. "She knew she was going to get it because she was taking care of my grandmother."
Her dad had fever, chest pain and a terrible cough. Both were very lethargic and slept for long periods of time. "My dad could hardly walk down the hall to go to the bathroom."
Rachel observed the roller coaster of health issues that COVID-19 creates. "Something I've learned with COVID is it changes. One minute I was talking to Mom on the phone and two hours later she's on her way to the emergency room," she said. "It's just crazy how it swings back and forth, back and forth."
Dealing with COVID was particularly challenging and exhausting, Rachel said, because family members couldn't be with their sick relatives, and they weren't present to talk with physicians or nurses caring for them.
Christie began feeling better around June 25. Mickey went to the Morrilton hospital and was
transferred to St. Vincent Medical Center in Little Rock on June 26. "He developed viral pneumonia on top of COVID," Rachel said, adding that his lungs may have been damaged. "He got the right kind of medicine and said he felt like a brand-new person."
A service for Raymond will be held when his family members have recovered from COVID.
Rachel said her uncle was very caring, devout in his faith and dedicated to his church. "You could always count on him praying for you."
Rachel said her family would not have survived without leaning on one another. "When something like this hits so close to home, you are super thankful to have a lot of brothers and sisters, a lot of aunts, uncles and cousins to talk to and rely on to help you get through this," she said. "It's nice to have a big family to have support."
Rachel is appreciative of friends, customers and the community for their support throughout the difficult time. Support ranged from meals for her parents and fun items dropped off for her kids to running errands. "It really makes you proud to be from here and thankful for such a close-knit community," she said. "To see people care so much for all of us…It was amazing."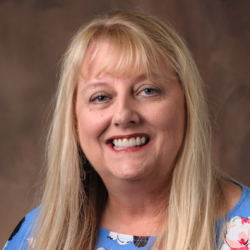 Latest posts by Sonja Keith
(see all)