17 May 2020

Sissy's Log Cabin marks anniversary

Posted at 6:58 PMh

in

News

To celebrate a half a century in business, Steven Lagos, founder of designer jewelry brand LAGOS, has created an exclusive, custom bracelet to commemorate Sissy's 50th anniversary. Pre-orders for the bracelet are now available and will continue during the 50th Anniversary Sale beginning May 15 and lasting through July 3.

The Sissy's Log Cabin original LAGOS bracelet is custom designed by Lagos himself to honor Sissy's Log Cabin's 50th year in business and the two companies' long-standing partnership. It is made of 18-karat yellow gold, silver and diamonds with "Sissy's 50th" delicately embossed on the inside of the clasp. The limited-time, limited- quantity bracelet will retail for $1,700 and is only available at Sissy's Log Cabin. Pre-orders can be made in stores or over the phone and will be fulfilled in the fall.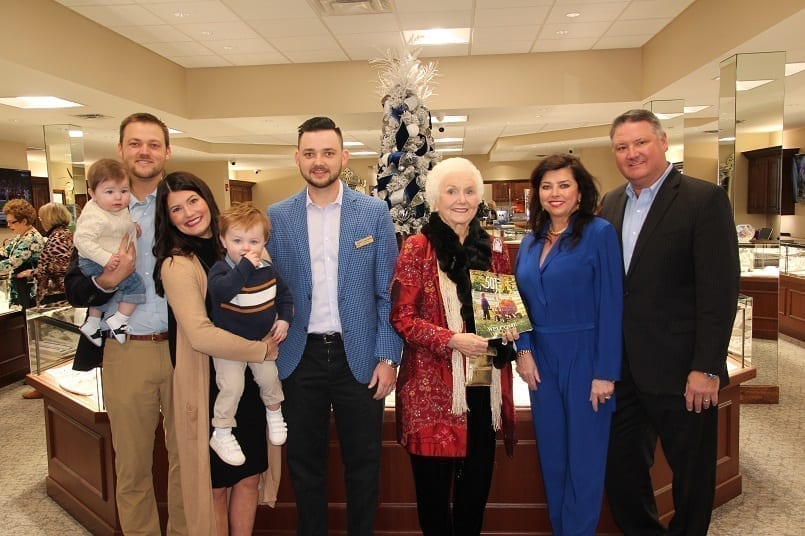 "We are thrilled to work with LAGOS and offer this beautiful piece, unlike any other, to our wonderful Sissy's customers," said Bill Jones, CEO of Sissy's Log Cabin. "We see this bracelet as a way to say 'thank you' and celebrate with our customers. For the last 50 years, we've maintained high-quality jewelry and unmatched customer service and have grown from a small shop in Pine Bluff to five stores in two states and a lasting legacy with our customers."
Those interested in the bracelet can preview it during the 50th Anniversary Sale, which will be held in all stores for 50 days, from May 15 through July 3. The sale will include up to 50 percent savings on hundreds of exquisite items, and a unique e-commerce sale available on SissysLogCabin.com.
Customers can shop the sale in-store, where there are social distancing guidelines, complimentary hand sanitizer and frequent store sanitations in an effort to keep customers safe.
They can also shop from the comfort of their own home at SissysLogCabin.com or by scheduling a virtual appointment, which can be scheduled by calling a local store. Curbside pickup is also available at all locations.
For the latest on the 50th Anniversary LAGOS bracelet, sale updates and sneak peeks, customers can visit Sissy's Log Cabin on Facebook and Instagram.