19 Dec

Shue, Bulldogs storm the 5-2A

Being the top dog on the basketball court isn't always easy. For Quitman senior Zac Shue, however, it comes with the territory.

"At Quitman, we take every day very seriously, whether it's practice or a game," Shue said. "Because of our success, we know everyone has us circled on their calendar this season, and we're prepared for it. This season has been fun and exciting, and our biggest key to success has been our chemistry. We're all friends, and there's no drama. We're just a group of brothers going out there trying to win a state ring like everyone else."

After winning its first state tournament game in school history last season, Shue says the Bulldogs are better prepared to make a deeper run this year.

"Last year, against EPC in the second round of state, they were bigger and more athletic than us, and it got in our heads," Shue said. "The truth is, once you make it to the state tournament, anyone can win any game. We are small, sure, but we have a lot of heart and can upset anyone in the state. We can't forget that."

Shue was selected to this year's 501 Basketball Team — 41 players representing the best the 501 has to offer both on and off the court. The team is sponsored by Conway Regional Health System, First Security Bank and Conway Orthopaedics and Sports Medicine Center. The senior was nominated by his head coach, Brandon Burgener.
"Zac has excellent court vision," Burgener wrote. "He has unbelievable 3-point range, is very quick and hard to guard off the dribble. His best qualities on the court are his unselfish attitude and his willingness to put team success before individual accomplishments."
Shue's personal success on the basketball court has been both positive and negative for the senior — with the supporters also comes the doubters.
"Ever since I started playing high school ball, I've had people telling me that I'm overrated," Shue said. "I have to block that noise out. My main goal is to leave an impact on the team coming after me, and I hope everyone has the same focus. I have to get over all the nonsense talk that people give me."
"He is a great leader and his team has a lot of confidence in him," Burgener wrote. "There are times where he is under a lot of pressure, but you rarely see it affect him. Once he gets going, he is tough to get in front of and stay in front of."
Averaging 21.6 points per game, Shue leads the Bulldogs in scoring, assists and steals so far this season.
"I try not to focus on myself," Shue said. "With that said, however, I'm a fighter, and I don't give up no matter the circumstance. As a senior leader, my job is to prepare the next group of players for when I'm no longer here. I try to pump them up, keep them confident and help them be better than they are."
"I expect Zac to have his best year yet, statistically," Burgener wrote. "With that said, it's going to be a struggle to accomplish that. I believe he is the best player in the conference, and I suspect other players and coaches think the same. He will be at the top of scout boards and will likely see his fair share of box-and-1 defenses this year. He is an extremely unselfish player and is great at finding open teammates, especially when he is keyed on."
Winners of seven straight contests, the Bulldogs readily await Nemo Vista this week.
"It's a very important game for us this week," Shue said. "After this game, our Christmas break begins, and we cannot go into the break with a loss. Knowing them, they're going to come out firing at us. We have to be ready for everything they have and do the little things right to get the win."
Off the court, Shue participates in track and field and is a member of Beta Club; Gifted and Talented; Future Business Leaders of America; and Family, Career and Community Leaders of America at Quitman. In his free time, the senior looks for opportunities to give back to the community he calls home.
"Zac has volunteered time greeting our elementary students as they arrive at school in the mornings," Burgener wrote. "He is an active volunteer along with his teammates at our annual Quitmanfest celebration. He helps organize events that create revenue for our city. He volunteers frequently with his mother's company, USborne books. You can talk to parents in the community, and they would all tell you their kids look up to him as a role model."
Quitman (10-2, 4-0) plays host to Nemo Vista at 7 p.m. Friday, Dec. 20.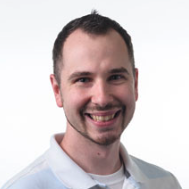 Latest posts by Mark Oliver
(see all)