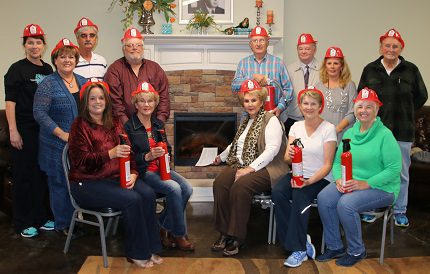 19 Nov

Senior center plans 'Burn the Mortgage'

A special group of volunteers are working to "Burn the Mortgage" and pay off the loan for the Ola and John Hawks Senior Wellness and Activity Center in Conway.


Twelve volunteers will be soliciting donations for "Giving Tuesday" on Nov. 28, but online donations can be made through December. United Way of Central Arkansas is coordinating an online campaign on "Giving Tuesday." Celebrated on the Tuesday following Thanksgiving (in the U.S.) and the widely recognized shopping events Black Friday and Cyber Monday, #GivingTuesday kicks off the charitable season, when many focus on their holiday and end-of-year giving.


The volunteers seeking donations for the senior center are Sonia Bell, Jimmy Bryant, Karla Cook Tamra Gentry, Jim Hawks, Diana Kirkland, Sherri Lachowsky, Bill Pryor, Debra Robinson, Jan Spann, Ping Fong and Don Starr.


The senior center moved into its new facility, at 705 Siebenmorgen Road, in 2014.


A $2.6 million campaign was undertaken to purchase and remodel the new center, with donations from approximately 400 individuals, corporations and foundations. The John and Ola Hawks Family Foundation made a significant gift toward the center, which now bears the name The Ola and John Hawks Senior Wellness and Activity Center.


"When we started our capital campaign, the support we received from the community was truly amazing," said Debra Robinson. "Our supporters may never know what an impact their donations have made in the lives of the seniors we are serving. We can finally see the light at the end of the tunnel."

A loan was secured to meet the unmet financial needs to purchase the center. The remaining balance is only $50,000. The Faulkner County Council on Aging Board hopes to retire the loan through the "Burn the Mortgage" campaign before it comes due in 2018.


"In our very first week of participating in United Way's Giving Tuesday campaign, we've had numerous senior citizens on monthly incomes of no more than $750, donate $100 or more," said senior center financial administrator Nancy Rowell. "Think about what a personal financial sacrifice that is. It says a lot about the integrity of the people we are serving and it says a lot about how critical this center is in contributing to the quality of so many remarkable lives."


For more information on the senior center campaign, call 501.327.2895. To make a donation, visit uwcark.org/GiveUnitedAR and select the Faulkner County Council on Aging.