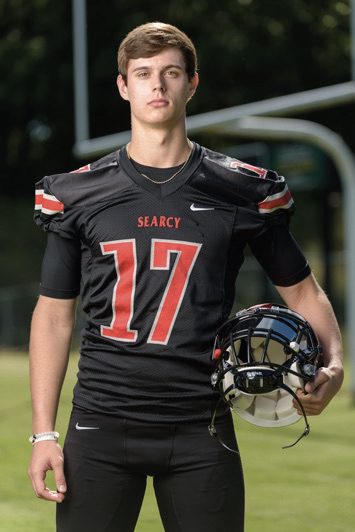 16 Aug 2017

SEARCY: Lions ready for next step in 2017

Conference: 6A East
Coach: Mark Kelley
'16 Record: 7-5

The Searcy Lions won three 6A East conference games in 2016, just enough to slip into the playoffs. And that's where the magic happened. The Lions went on the road to Lake Hamilton and pulled off an upset, 25-16.


"We had an up and down season, but we were able to get a playoff win for the first time in five years," Coach Mark Kelley said.


Senior Mason Schucker is back at quarterback after passing for 1,793 yards last fall. Gabe Chapman and Hunter Layton start at running back and full back, respectively. Senior Trenton Turner leads the receivers after pulling in 970 yards last fall. Other receivers include Tim Williams, Eli Nevills, Alonzo Tripp and Gauge Walker. Seniors Catrell Green, Jacob Barker and Lane Dutton and juniors Tanner Thomas and Drew Vest project as starters on the offensive line.


Junior Ben Donnell returns at inside linebacker after recording 86 tackles last fall. Seniors Rainey Joyner (outside) and Ethan Whitworth (outside) and sophomore Sawyer Jackson (inside) start at the other 'backer positions. Josiah Mora (safety), Tony Young (safety), Tahj Franklin (corner) and Conner Collins (corner) start in the secondary.