19 Aug 2018

SEARCY: Lions hunting for another deep playoff run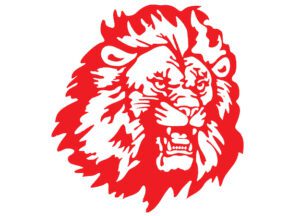 Conference: 6A East
Coach: Mark Kelley
'17 Record: 10-3
The Searcy Lions put up one of their best seasons in decades, storming all the way to the 6A semifinals. The Lions will look a lot different this fall as multiple starters graduated, but with Coach Mark Kelley's system really hitting its stride in year four, Searcy fans should expect to see continued success this fall.
Senior Peyton Wright is a pocket-passer at quarterback. Speedy junior Bryce Dixon gives the Lions another dynamic at quarterback. Senior Tony Young moves to running back, alongside junior Johnson Guthrie. All-conference honoree Tim Williams is back at receiver. The senior caught 50 passes for 726 yards last fall. Juniors Griff Love, Dallas Loftis and Tanner Leonard rotate at receiver. Senior Drew Vest leads the offensive line at tackle, while fellow starter and classmate Tanner Thomas returns at guard. Seniors Jesus Hernandez and Jaston Shell and junior Colby Teasley project at the other starting lineman positions.
Six starters return on the defensive unit, which could be an early standout for the Lions. Seniors Dakota Marsh, Cameron Bonds-Whitney, Antonio Ferrarini, Jonathan Hohenstein and Haden Austin and juniors Damone Lockhart and Damaceo Whittier rotate on a deep defensive line. Three-year starter Ben Donnell returns at inside linebacker. The senior lit up the stat book with 142 tackles last fall. Senior Hayden Miles recorded 128 tackles at linebacker. Juniors Branden Benson and Sawyer Jackson also bring experience to the linebacker corps. Seniors D'Markus Neil, Kareem Cooperwood and Christian Delgado defend the corners. Senior Trystan Alcorn and junior Dameon Young are ballhawks in the middle at the safeties.
5 Players to Watch: 
Tony Young (Sr. RB)
Tim Williams (Sr. WR)
Drew Vest (Sr. OL)
Ben Donnell (Sr. LB)
Hayden Miles (Sr. LB)
1 Must-see Game:
"Pine Bluff comes to Searcy in Week 7. The Zebras are still the top of the class in the 6A East until proven otherwise." — 501 staff
2018 Schedule:
Aug. 24 at Morrilton
Aug. 31 Sheridan
Sept. 7 at Batesville
Sept. 21 Jacksonville
Sept. 28 at West Memphis
Oct. 5 Marion
Oct. 12 Pine Bluff
Oct. 19 at Jonesboro
Oct. 26 Mountain Home
Nov. 1 at Sylvan Hills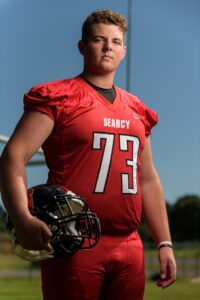 501 Football Team '18
Drew Vest
Classification: Sr.
Position: OL
On the field: Really good athlete. Great size and physical. Does a great job in pass protection as well.
Off the field: Drew is an amazing leader for many different organizations. He has helped to raise money and done lots of work for the Miracle League of Searcy. He also does a great job of leading our offensive line group and team.