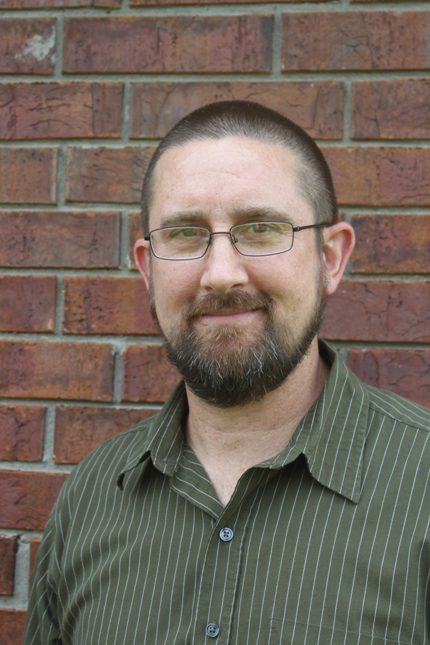 14 Sep 2015

Searcy High teacher among 15 regional finalists for Arkansas Teacher of the Year

Posted at 12:35 PMh

in

News

Fifteen exceptional teachers have been selected as 2016 Arkansas Teacher of the Year Regional Finalists.


Searcy High School's Robert Mayes, an instructor in AP Calculus, Algebra II and AP Physics, is among the regional finalists.


"To be selected as a regional finalist is an honor," said Arkansas Department of Education Commissioner Johnny Key. "These outstanding teachers have set the standard of excellence for their schools, districts and the state. I commend them for their dedication, commitment and hard work."


Gov. Asa Hutchinson and Commissioner Key will recognize the regional finalists at 10:30 a.m. Thursday,

Sept. 17, in the Old Supreme Court room at the Capitol. During the ceremony, the top four finalists will be announced.


The 15 regional finalists are:


Meghan Ables
11th Grade English/Literacy

Stuttgart High School

Arkansas River Education Service Cooperative
Lindsey Barton
Second Grade

Monticello Elementary School

Southeast Arkansas Education Service Cooperative
Vaughanda Bowie
Fourth Grade Science/Literacy

West Magnet Elementary School of Visual and Performing Arts

Batesville School District

Northcentral Arkansas Education Service Cooperative
Brandon Cooper
Tenth-12th Grade World History

Russellville High School

Arch Ford Education Service Cooperative
Audrey Craven
Tenth-12th Grade Math (Geometry)

Academies of West Memphis

Great Rivers Education Service Cooperative
Shedrich Franklin
Fifth-sixth Grade Social Studies

College Hill Middle School in Texarkana

Southwest Arkansas Education Cooperative
Brenda Galliher
Eighth Grade Science

Nashville Junior High School

DeQueen-Mena Education Service Cooperative
Stephanie Goodman
Sixth Grade Mathematics

Hot Springs Intermediate School

Dawson Education Service Cooperative
Jerry Haynes
Seventh-12th Grade Mathematics

Walnut Ridge High School

Northeast Arkansas Education Cooperative
Laurie Hicks
Tenth-12th Grade Visual Art

Magnolia High School

South Central Education Service Cooperative
Robert Mayes
Tenth-12th Grade AP Calculus, Algebra II, AP Physics

Searcy High School

Wilbur D. Mills Education Service Cooperative
Kimberly Rahi
Fifth Grade Literacy

Barling Elementary School

Fort Smith School District

Guy Fenter Education Service Cooperative
Michael Rogers
Ninth-12th Grade Agriculture

Siloam Springs High School

Northwest Education Service Cooperative
Spencer Sutterfield
Eleventh-12th Grade Drama/Theatre Arts

Parkview Arts and Sciences High School

Little Rock School District

Pulaski County
LaJuana Warner
Seventh-9th Grade Vocal Music

Annie Camp Junior High School

Jonesboro School District

Crowley's Ridge Education Service Cooperative
The Arkansas Teacher of the Year program is part of the National Teacher of the Year program, which began in 1952. Teachers who exhibit strong teaching skills, leadership and dedication are nominated for the award.

A long-time supporter, the Walton Family Foundation is providing a grant allowing each regional finalist to receive a $1,000 award. The teacher selected as the Arkansas Teacher of the Year will receive an additional $14,000.

The selection committee will conduct site visits for each of the four finalists. During the site visits, the committee will observe the teacher in the classroom and conduct interviews with the teacher and school administration. A surprise notification announcing the 2016 Arkansas Teacher of the Year will be held later this fall.

In addition to the recognition ceremony, a reception for the regional finalists will be held in Room 207 at the Capitol immediately following the event Sept. 17.

To learn more about the ATOY program, in addition to the nominating process, visit arkansased.org/divisions/communications/teacher-of-the-year.