21 Aug 2019

School hosts Dino Dash

For the third year in a row, students and faculty at Anne Watson Elementary School ended the school year with a special run on campus. This year's event was called the "Dino Dash." 

Throughout the year, students participate in a school running club. Activities culminate with an end-of-the-year one mile run.

"The end of year run is only for running club participants," said Anne Watson Elementary Principal Amy Jones. "It is a way to celebrate them and their achievement of sticking with running club for the entire year. The rest of the school comes and cheers them on to celebrate their last mile of the year. 

"We do an additional run in the fall semester that is open to the entire school."

The running club has been supported with teacher grants provided by the Conway Regional Women's Council.

There were nearly 40 students who participated in the final mile run in May. "Our participation was a little bit lower this year because we had to do the run during the last week of school due to scheduling issues," Amy said.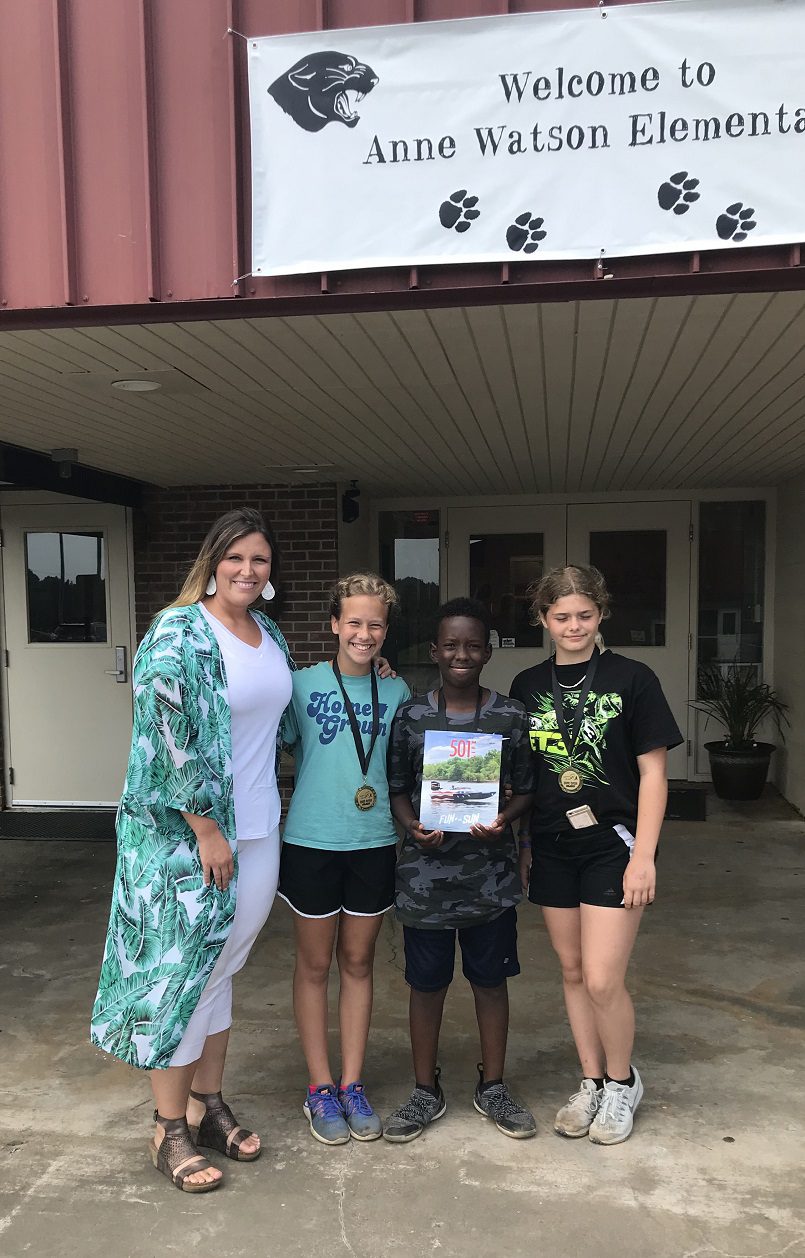 Winners were:
First – Martel Macon
Second -– Casey Salters
Third – CeCe Frey
"April Blackburn and Callie Quiroz had the idea of adding the inflatable dinosaurs to this year's race, which was a big hit. The students, participants, and staff all had a great time watching the dinosaurs," said Amy. "The students racing were surprised and smiled as the dinosaurs chased them through their last mile. This will be a race they remember for many years to come."