10 Nov 2021

Roberts, Wolves seek redemption

By Mark Oliver

A heartbreaking loss in last year's Class 6A title game left Lake Hamilton hungry for more coming into 2021. One year later, the Wolves are one of 12 teams remaining in the hunt for this year's title. With four games separating them from their goal, they're ready to pull out all stops to take the crown. 

"Making it to War Memorial Stadium was my favorite football memory I've made, by far," Wolves senior defensive end Zach Roberts said. "The adrenaline rush when the lights hit you, plus being around all your brothers is the most-satisfying feeling you could ever imagine."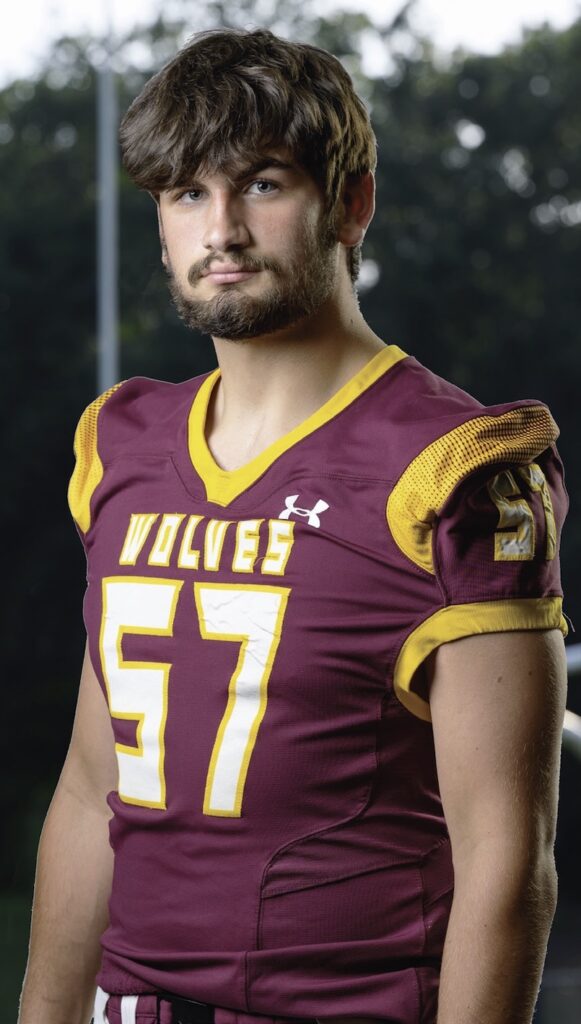 Returning to the big dance isn't always easy. It requires unrivaled grit and tenacity. Roberts says that losing the big game has only motivated the team to work harder and he and his gridiron brothers have what it takes to return to the title game this season.
"Our team chemistry is what makes us great," Roberts said. "We aren't always the biggest, fastest or most-athletic team out there, but our biggest strength is how we come together as a team. That's what makes us better than other teams."
For Roberts, the Wolves' quest for the title is more than just a team goal, it's a personal one, too.
"I've been playing football since the fourth grade," Roberts said. "The main reason I started playing was due to the stories I heard from my father's playing days. He won a state championship with Lake Hamilton and I've always wanted to equal that accomplishment. He has always been such a big inspiration to me."
Roberts was selected to this year's 501 Football Team — 23 players representing all 11 counties of the 501. The team, sponsored by Moix Equipment & Toy Company, Velda Lueders Coldwell Banker RPM Group, Conway Regional Health System and First Security Bank, boasts the best the 501 has to offer both on and off the field. The senior was nominated by his head coach, Tommy Gilleran. 
"Zach works harder than anyone else on the team," Gilleran said. "He started every game at defensive end last season, is always helping others and is an all-around great kid. I expect him to be an All-Conference player this year."
After a blistering 8-0 start to the season, Lake Hamilton looked nearly unstoppable in its quest for a ring. Over the past two weeks, however, the Wolves have suffered consecutive losses at the hands of talented Class 6A West foes Benton and Greenwood. With three games standing in the way of the Wolves plans for War Memorial Stadium, Roberts says no one is panicking in Wolf country.
"Coming off losses like that, most teams might be pointing fingers and casting blame at each other," Roberts said. "We're not. We've accepted that we didn't play to our greatest ability in those games and we're practicing harder and longer this week to make sure it doesn't happen again.
"We all have the same goal, and that's to win the state championship. We will achieve this goal by working ten times harder than whoever is against us. I want to win and do as much as I can for my teammates. By being one of the most consistent players on the field, my brothers will know that when I am out there, the job will be done."
This week, the Wolves' road to Little Rock begins at home against West Memphis.
"West Memphis has a few very explosive players," Roberts said. "We're looking to bottle them up and limit their production. If we can stop their biggest playmakers, then this won't be a game at all."
Off the field, Roberts is a member of Gifted and Talented at Lake Hamilton High School and enjoys watching sports with his friends.
"After high school, my plans are to study law at the University of Arkansas and become a corporate lawyer," Roberts said. "To be successful at this level, you need to put in the same amount of effort in the classroom that you do on the field. By creating that foundation, the years to come will be much brighter."
Lake Hamilton plays host to West Memphis to open the Class 6A State Playoffs at 7 p.m. Friday, Nov. 12.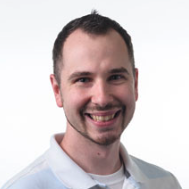 Latest posts by Mark Oliver
(see all)