03 Nov 2020

Roberts, Beebe looking to close strongly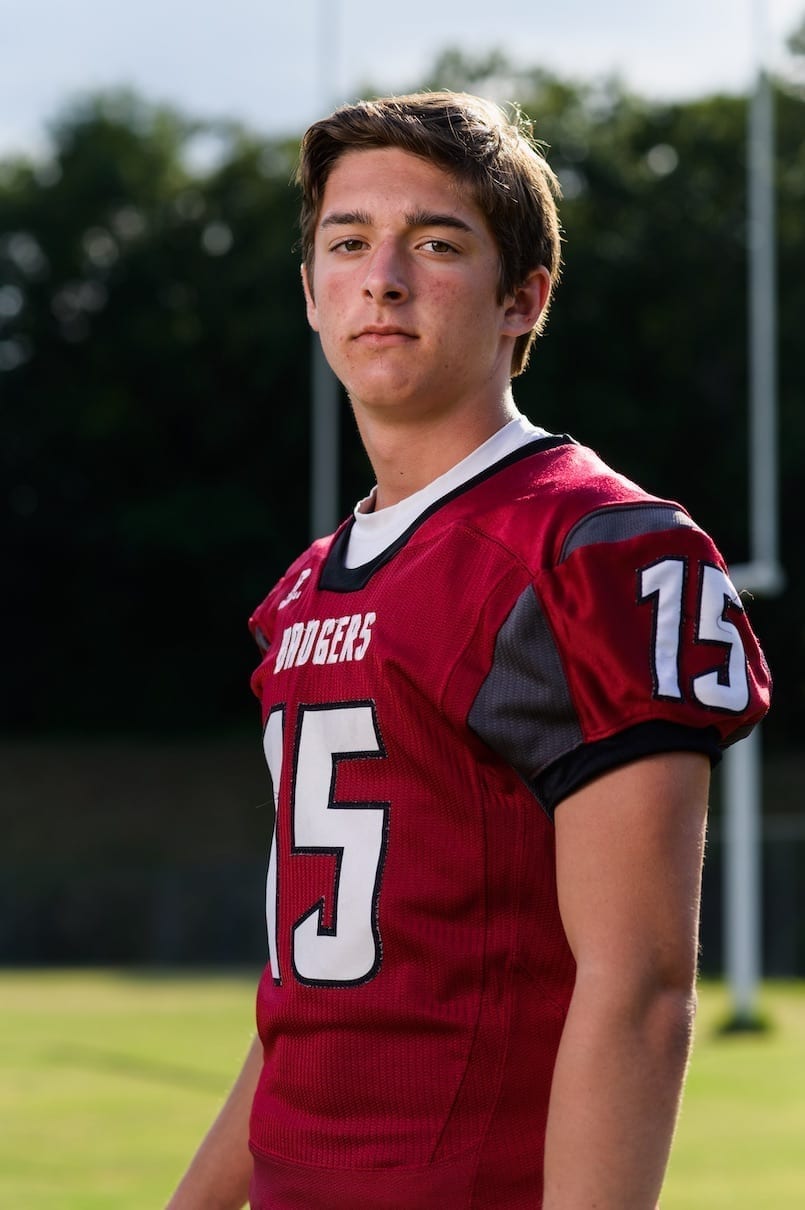 by Levi Gilbert
Gannon Roberts moved to Arkansas a year ago and immersed himself into Beebe Badger football. 
"Gannon moved to Beebe from Oklahoma last year and fit right in with our program, school and community," said Chris Gunter, second-year head coach at Beebe. "The way he came out and earned the respect of his peers was impressive. We think Gannon is going to play a vital role in getting our program headed in the right direction."
Roberts split snaps at quarterback last fall as a sophomore, leading the team with almost 800 passing yards and five touchdowns. He also rushed for more than 200 yards. This fall as a junior, he's been asked to carry a heavier workload.
Beebe (2-5, 2-2) started slow out of the gates this season, dropping all three non-conference games, but the Badgers found success once 5A South play started. The Badgers defeated Hall and Jacksonville. Two games were canceled due to COVID-19 in between those wins.
"We are mainly a team of juniors and sophomores, so it took us a few games to come together as a team," Roberts said. "The timing in our passing game has started coming together. I'm self-motivated. I like proving people wrong. I am competitive by nature, so losing is really hard on me. I am my biggest critic, so I am constantly trying to improve."
Gannon grew up in a football family, and was inspired by his older brother, Mason, who now plays Division II football.
"My brother plays in college and his conference wasn't able to play," Roberts said. "We did have to miss two games [because of COVID-19], so that was disappointing. We were excited to get to play for sure! I know there are so many teams around the country that haven't gotten to play."
Roberts was selected to this year's 501 Football Team — 24 players representing all 11 counties of the 501. The team, sponsored by Conway Regional Health System and First Security Bank, boasts the best the 501 has to offer both on and off the field. The junior was nominated by Gunter.
"Gannon's effort is unmatched," Gunter said. "He provides great effort at all times, no matter how small the task is. His attention to detail and desire to be a great teammate is what really separates this kid from the others."
And Roberts is equally reliable in the classroom and community for the Badgers.
"Gannon always has a smile on his face and is nice to everyone that crosses paths with him," Gunter said. "Gannon being a remarkable person is what makes us most proud of him. He is excited and one of the first individuals to volunteer every time we have community projects. Gannon has a personality for public relations and shines at our events. Community service is really important to us, and he embraces it."
Beebe heads to White Hall to close the regular season with kickoff set for 7 p.m. Thursday, Nov. 5.

Latest posts by Levi GIlbert
(see all)