08 Aug

Renewal Ranch receives half a million in grants

Story and photo
by Sonja J. Keith

Renewal Ranch has been awarded more than half a million dollars in grants this year for facility expansions as it continues to help men battling drug and alcohol addiction.

The awards:
Federal Home Loan Bank of Dallas grant sponsored by First Security Bank – $250,000
First Security Bank matching grant – $50,000
Bunny Adcock Family Foundation matching grant – $50,000
Sunderland Foundation capital grant – $200,000
Renewal Ranch is a Christ-centered recovery program with operations in Houston (Perry County) and Conway. Residents learn through hundreds of hours of Bible study, classroom instruction and serving the local community. In its decade of operation, Renewal Ranch has returned more than 300 sober men to their families.
"Restoring Broken Lives through Christ," is the Renewal Ranch purpose. Its mission is to lead each resident into a personal love relationship with Jesus Christ while providing him the tools and techniques needed to walk in freedom from addiction.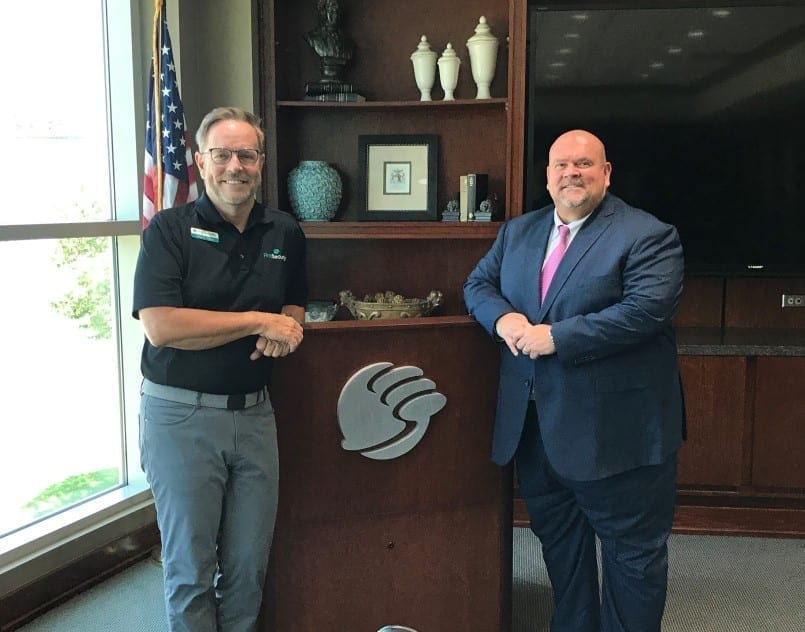 AHP grant
First Security Bank and the Federal Home Loan Bank of Dallas (FHLB Dallas) awarded the $250,000 Affordable Housing Program (AHP) grant for the Renewal Ranch Restoration Center located in Perry County. The grant supports expansion of the Ranch's residential area and helps meet the increasing demand for services to indigent men ages 21 and older, many of whom are homeless.
"The goal of our 12-month program is to help men find freedom from the chains of addiction, forgiveness from their past and hope for their future," said Renewal Ranch Executive Director James A. Loy. "The Ranch was founded because men are dying in need of a Savior and communities are being destroyed by the vicious cycle of drug and alcohol addiction.
"We are humbled and grateful for this grant from First Security Bank and the Federal Home Loan Bank of Dallas. It will help us add 22 beds to our center and will increase our capacity from 31 to 53."
Additional capacity is a critical need at the Ranch. "We had over 300 written applications for our 31 beds in the first nine months of 2019," Loy said, adding that one of the hardest things that Ranch leaders have to do is tell a man and his family, who are desperate for help, there is not a bed available. "These new beds will enable us to help more men and their families."
Johnny Adams, market president and CEO for First Security Bank in Conway, said Renewal Ranch provides a critical service at a time when addiction to drugs and alcohol is spiraling. "They needed more space to have any hope of keeping pace with the demand for their services," he said. "We were only too happy to join with the Federal Home Loan Bank of Dallas and help Renewal Ranch dramatically expand its capacity to offer life-saving treatment and counseling."
First Security has been involved and supportive of the program since the beginning of the ministry, according to Adams, when Loy and the Rev. Larry Pillow approached him about the Ranch. "This particular need is so prevalent," Adams said, adding that drug addiction touches many families. "Unless we address the addiction problem, we will be unable to address the homeless problem."
The AHP assists FHLB Dallas member institutions, like First Security Bank, in financing the purchase, construction and/or rehabilitation of homes, benefiting households with incomes at or below 80 percent of the area's median income. FHLB Dallas awards AHP grants annually, through member institutions, to support the creation or rehabilitation of affordable housing units and other projects. In 2019, FHLB Dallas, in partnership with its member financial institutions, awarded $17 million in AHP grants to 35 projects.
Three other 2019 grants were awarded in the state in Fort Smith, Harrison and Little Rock.
"We are pleased to join First Security Bank to provide additional housing for those seeking the critical drug and alcohol addiction treatment and counseling that takes place at Renewal Ranch," said Greg Hettrick, first vice president and director of Community Investment at FHLB Dallas. "With this expansion, Renewal Ranch will be able to increase its housing capacity by more than 70 percent at a time when the demand for its services continues to grow."
Renewal Ranch had applied twice previously for a Federal Home Loan Bank grant. Brooks Walthall, a Ranch graduate and former staff member, wrote the grant application
Adams said he thought the Ranch might get a grant of $50,000 with the latest application. He was driving when he received a call that $250,000 had been awarded. "I had to pull over," he said, adding that it is the largest amount any Faulkner County group has received from the Federal Home Loan Bank. It also represents the largest gift for the Ranch.
Adams had the idea to ask individuals and other groups to help match the $250,000 grant, which resulted in the $50,000 award from the Bunny Adcock Family Foundation and $50,000 from First Security. Three additional proposals have been submitted, but the pandemic has delayed decisions.
Loy said he is appreciative of First Security Bank and its support, which has been important for the success of the Ranch. In addition to financial support, several bank associates – including Adams, Margaret Smith, Stefanie Vann and Mark Ferguson – have helped with the ministry. "The people of First Security Bank have been so gracious and a tremendous blessing," Loy said.
"God's at work at Renewal Ranch," Adams said, adding that the Ranch is making an impact by helping to restore families, address homelessness and assist individuals so they can manage personal financial responsibilities. "It fits with everything we want to do in the community."
The Federal Home Loan Bank of Dallas is one of 11 district banks in the FHLBank system. FHLB Dallas, with total assets of $75.4 billion as of Dec. 31, 2019, is a member-owned cooperative that supports housing and community development by providing competitively priced advances and other credit products to approximately 805 members and associated institutions. For more information, visit fhlb.com/ahp.
Sunderland Foundation
The Sunderland Foundation in Overland Park, Kan., awarded a $200,000 capital grant to Renewal Ranch. Foundation grants assist with building places where families in distress find help and healing, where young minds grow and thrive, and where communities come together for celebration and inspiration.
Renewal Ranch board chairman David Crow said the grant enables Renewal Ranch to satisfy a major requirement in its Master Plan and move forward in its 2020-21 Strategic Plan. The grant will finance a 3,275-square-foot Counseling, Admissions and Administration wing to the front of the ministry's Restoration Center. The wing will provide confidential space for client admission and counseling sessions as well as on-campus office space.
NBMC Inc. of Greenbrier will build the addition. Led by owner Ray Nabholz, NBMC constructed the initial phase of the Restoration Center. Materials have been ordered and construction is expected to take about six months.
"It is so needed as far as infrastructure," Loy said of the planned addition.
Support still needed
Adams and Loy noted that during such a critical year, because of the pandemic, the Ranch has been blessed with needed financial support. Adams called it "blessings in the storm."
Drug and alcohol addictions have been exacerbated by conditions created by the pandemic, including greater isolation and increased depression, according to Loy. In addition, the Ranch's fundraising efforts have been impacted.
The grants are good news for the ministry, Loy pointed out, but the awards are tied to specific projects and there is a need for financial support to help with operational expenses, which average about $25,000 a week.
Loy said the Ranch closed its campus when the pandemic hit and implemented safety measures to keep residents and staff healthy. Prior to the closure, the Ranch averaged about $6,300 each week from its Saturday chapel service and church presentations each Sunday. "Since the second week in March, we have only been to two churches and we were booked every weekend throughout the year." In addition, scheduled fundraising events are taking place on a smaller scale.
"We've lost $300,000," he said, adding that financial support is a concern. Still, he is thankful for the donations that have been received from individuals and churches, which have done one-time special offerings.
"God's perfect timing," said Loy, pointing to the grants and gifts that have been received and citing Philippians 4:19 – "And my God will meet all your needs according to the riches of his glory in Christ Jesus."
"If God's in it, He will provide for it. You can dream big with God," he said.
For more information on the Ranch or to make a donation, visit therenewalranch.org.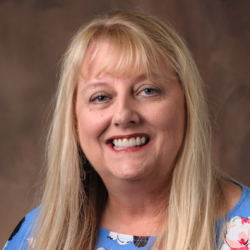 Latest posts by Sonja Keith
(see all)