05 Aug 2019

Renewal Ranch honors James and Laura Loy

About 300 people, many who have been touched by addiction, attended a special chapel service at Renewal Ranch to show their appreciation to James and Laura Loy for their vision and 10 years of service to the ministry.

Renewal Ranch is a 12-month faith-based and Christ-centered program for men 21 years of age and older who are struggling with substance abuse issues. Six months are spent in Phase I and six months in Phase II.  During this time, residents are given the opportunity to develop a personal love relationship with Jesus Christ. Through this relationship, they can find freedom from the chains of addiction, forgiveness from their past, and hope for their future.

Don Bingham, chairman of the Renewal Ranch Board of Directors, welcomed those in attendance at the Restoration Center on the Ranch campus in Perry County. "We're doing two things today. We're celebrating an appreciation to James and Laura and giving an incredible honor and glory to God for what He has done and how magnificent He is to continue His presence and work to continue to proceed."
On behalf of the board, Don presented the couple with a week-long trip to Branson in appreciation of their service. 
Brooks Walthall, a Renewal Ranch graduate and now staff member, led the music at the chapel. He recognized James and Laura for stepping out in faith 10 years ago and being obedient to God's call. He said hundreds of men and their families have been impacted by the ministry. "Thanks to you, I am no longer a slave to addiction. Thank you."
Among those participating in the program were Brian Poppe, who met and became friends with James in 1984 when they attended the University of Central Arkansas. He said there were many things about his friendship that he could share with those in attendance, including shared interests and time spent together. He said there were also ups and downs in their relationship, including "the season of addiction James was in and the strain that it had on our relationship. I could share about the sweet reconciliation once he came out of that addiction."
Brian said James was the first person he called "when addiction entered my house."
"I could share about the love, support and encouragement he provided me and my family through those years, several years. He and Laura were always encouraging and lifting us up in prayer and knowing the right thing to say. How God put you in my house every time when I needed it most. It was amazing and what a God thing it was."
Brian also talked about James and his commitment to Renewal Ranch including former and current residents, and his admiration and respect for Laura. "You married James and you married this ministry," he said. "I've never told you how much I appreciate you and how much you mean to this ministry."
"Those are all things I could talk about and had planned on it, but then Wednesday hit," Brian said, referring to the death of a young man who had been at the Ranch. "My son, who has battled addiction, and is winning that battle today, lost a co-worker and more than that a friend."
Brian asked those in attendance to remember the young man's family in prayer. "I am so overwhelmingly sad. It is just so overwhelmingly difficult to think that could have been us burying our son."
Brian thanked Renewal Ranch for its ministry, helping to bring about change in the lives of many. "I don't know what else to say but thank you for accepting the call to this ministry and for the way you run it…You guys have been the main constant to this whole thing. God put the right man and woman in charge of this ministry.
"I don't know how you guys do it. The victories are great and sweet and we see a lot of those victories here today. Man, the defeats are devastating, so we need to have more victories and we need to celebrate those more."
Brian said he has served on the Renewal Ranch board and as a mentor. He has been a teacher and provided financial support for the ministry. "At times, I have kept this ministry close to my chest and held it as tight as I could. At other times, I've kept it at arm's length. I've asked myself this week why is that? It's because it is so hard. I apologize. That's why it gives me the respect I have for you and what you do."
At the end of the service, James said the only thing he has to offer the men at the Ranch is Jesus. "Somebody loved me and showed me a different way when I didn't know a way of escape and I didn't love myself. I have been blessed by God and all glory goes to God. He gave me an opportunity to serve out here at Renewal Ranch because it is the passion of my heart. My goal from the start has always been to serve the Lord and serve these men with excellence. And that will continue to be my goal."
James expressed his thanks to God, Laura and the members who have served on the board of directors.  He also thanked the staff that has served throughout the years. "They are the soldiers on the ground, day in and day out. They are interacting and loving on these men back to life." He also expressed his appreciation to the teachers, pastors, prayer warriors, financial supporters and others who make the Ranch possible. "God is the head of Renewal Ranch and I want him to be the head of my life and our marriage. I'm just honored to be a part of God's story in so many lives of men and their families…I just can't wait to see what the Lord does in the future of this ministry."
For more information on Renewal Ranch, visit therenewalranch.org.
(See the September issue of 501 LIFE for complete coverage of the event.)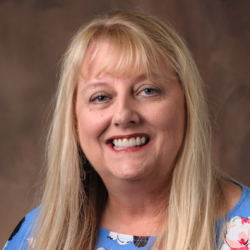 Latest posts by Sonja Keith
(see all)