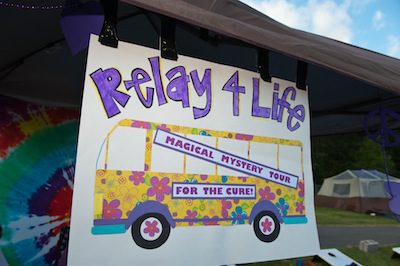 22 Jun

Relay for Life Maumelle

"Mardi Gras with a Mission" was the theme of the 2011 Relay For Life of Maumelle, held recently at Rolling Oaks Sports Complex.


Whitnee Bullerwell and JaNan Davis served as event co-chairmen.


The event – which had 37 teams and 463 participants – raised more than $62,000.
Joshua Clausen was the top fundraiser with $2,280. The top fundraising teams were the City of Maumelle, Key West Yogurt and MMS Groovy Rockers.

Activities and performances were scheduled throughout the overnight event, including presentations by the Academics Plus cheerleaders and Pine Forest Choir.

For more information on the event, please visit www.relayforlife.org/maumelle.