29 Aug 2018

Reed, Panthers battling for success

by Levi Gilbert

This week brings the game that both the Bigelow Panthers and Perryville Mustangs have circled on the calendar every year. This week is all about the Battle of the County trophy, and Brady Reed and the Panther seniors have a chance to steal it back one last time.

"The Bigelow and Perryville game is always important to Perry County," Reed said. "It gives both teams the opportunity to showcase their skills and ultimately show which team is the best. Not to mention, it gives our communities the opportunity to come together and support two great schools."

Reed, a senior quarterback for Bigelow, is looking to lead his Panthers to avenge last year's 45-27 loss to the Mustangs. Both teams head into the rivalry game 1-0 early on the season. The Panthers are riding high after reaching last year's win total in the very first game this year with a 20-6 win over Magazine last Friday. Reed finished 10-of-17 passing for 203 yards and two touchdowns.

"Thanks to our coaches, we have completely changed our mentality and our entire game," Reed said. "It feels awesome to open the season with a win. Starting off with a win is a serious motivator that will carry us into our rivalry game against Perryville."

Reed was selected to this year's 501 Football Team — 28 players representing all 11 counties of the 501. The team, sponsored by Conway Ortho and Sports Medicine Center, Conway Regional Health System and First Security Bank, boasts the best the 501 has to offer both on and off the field. Reed was nominated by his head coach, Jeff Starks.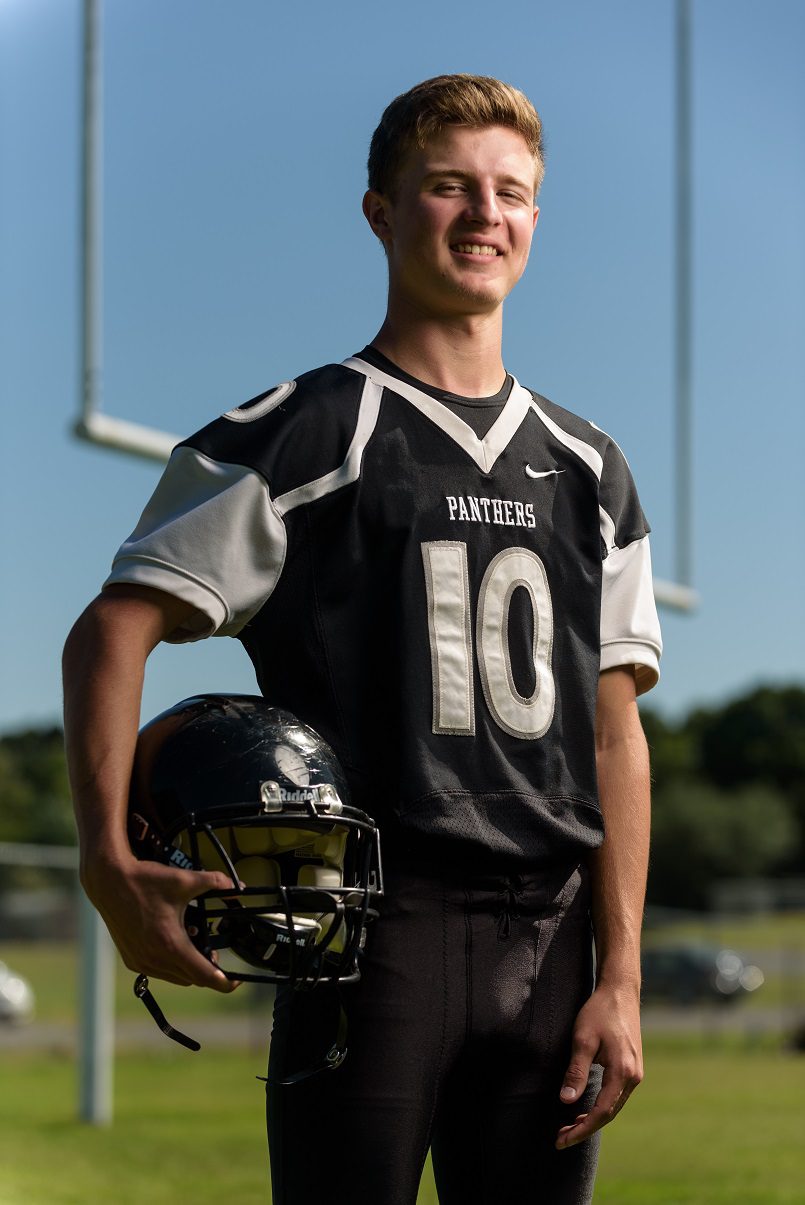 "Brady is tough, dedicated to the game and intelligent," Starks wrote in his nomination. "He's a role model for the younger kids and a friend to his classmates. Last year, Brady was our best offensive weapon, and my expectations this year is for him to put points on the board and lead Bigelow back to the playoffs."
Reed shares that vision of a playoff berth, which would be quite the turnaround for the Panthers, who finished 1-9 in 2017.
"Last season was a pretty tough one," Reed said. "As difficult as it may have been, I have to say that it was last season that taught me the true meaning of perseverance. I try not to view success as winning. Success to me is about showing improvements, giving it my best and leaving each loss on the field.
"Obviously, we would love to make it to the playoffs this year. Like any other team, we want to be successful, but there is more to success than winning.
Success is determined by the amount of effort you put into something. We plan to pour all of our effort and emotions into every game we play so that no matter what the outcome is, we can be content."
Reed isn't aiming for success solely on the football field. He also competes for Bigelow baseball in the spring, and he's active in many groups at Bigelow High school, including student council, Fellowship of Christian Athletes, Beta Club, National Honors Society and Future Farmers of America. He's also a senior class officer. Reed attends Bigelow Baptist Church, and in his free time, he can be found with friends camping, hunting, fishing or playing video games. After his senior year, Reed plans to attend a trade school or apprenticeship program to work toward becoming an electrician.
"I am very thankful for my coaches for all of their hard work, dedication and the times they spent away from their families to help mold us in to the young men that we are today," Reed said. "I am thankful for my teammates and the brotherhood that we've built over the years. A big thank you to our booster club and community for all of their support. Last, but not least, I would like to thank my faculty, staff and family for all of their love and guidance."
Reed and the Bigelow Panthers host Perryville for the Battle of the County trophy at 7 p.m. Friday.

Latest posts by Levi GIlbert
(see all)