17 Nov 2011

Recipes from one family to another

by Erin Nipper

When families gather together this time of year, the holiday meal is about so much more than just the food. For many, recipes hold memories and a rich sense of tradition. They become heirlooms that pass down from mother to daughter, grandmother to granddaughter. The process of creating these staples goes far beyond directions written down on a page – it becomes the glue that holds some of the special moments in life together.

A few members of the 501 family of readers recently shared a little of their own traditions. Whether celebrating Thanksgiving, Christmas or even just a family night in, these recipes give something special to any occasion.

Rebekah Fincher, Conway

"Each holiday season, my family gathers at my grandmother's to celebrate the year's blessings. From my great-grandmother to my grandmother, my mother and myself, we all enjoy the food, fun and fellowship that is central to any Southern holiday celebration.

"One of my favorite pastimes is to join my grandmother in the kitchen on the night before the big celebration, and while I am not quite as experienced as she, I enjoy our time together. Her dressing recipe is a favorite among all and one that anyone can do."

Doris' Dressing For All Occasions

1/2 stick butter

1 cup diced onion

1 cup diced celery

2 quarts crumbled cornbread

2 hamburger or hotdog buns (day-old buns crumble best)

1 box of stuffing mix

1/2 tsp. black pepper

2 eggs

1 cup water with 2 chicken bouillon cubes melted

Sage to taste – approximately 1 tablespoon

Broth (can be from a can or boiled chicken) enough to moisten, approximately 2 quarts

Optional ingredients:

1 cup shredded carrots (for color)

2 cups diced chicken or turkey

4 boiled eggs


Sautee the onion and celery in butter.

In a large bowl, combine crumbs, buns and stuffing mix.

Add pepper and sage (mix well).

Add eggs, water with bouillon and broth and toss lightly to mix.

Bake at 350 degrees until desired browning is achieved.

Danna Wolters, Greenbrier

"Irma Mathis, my mother-in-law, first had Baked Pineapple at The Yellow Daisy Tea Room and Gift Shop in Little Rock in the late 1970s. The restaurant was a non-profit to benefit Youth Home Inc. She bought a cookbook from them and the recipe was in there. Irma started taking the baked pineapple to potlucks and family dinners and it was an instant hit. She has been making it ever since. The recipe was given to me, and I plan to pass it down to each of our three daughters. Baked pineapple is the perfect combination of sweet, salty and sour. Enjoy!"

Baked Pineapple

1 large can pineapple chunks, drained

3/4 cup sugar

3 tablespoons flour

3 tablespoons pineapple juice

1 cup cheese, grated

Topping:

1 1/2 cups Ritz crackers

1/2 stick melted butter

Combine all ingredients and put in casserole dish. Bake for 30 minutes at 350 degrees. Add topping and serve.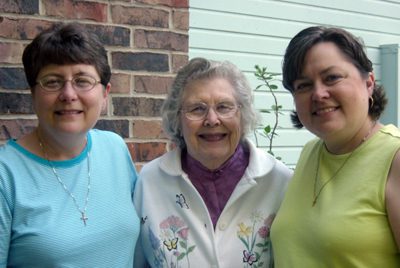 Ann Beene Gardner, Conway
"My mother, Carmeleda May Beene, was a home economics teacher before becoming a stay-at-home mom. Mama (also known as Mimi to her grandchildren) had many recipes she handed down to us that we still enjoy.
"One of our favorites is Hamburger Pie, which she would make at one of her weekly Mimi Nights, an excuse she used for getting the family together and feeding us. After scarfing down a wonderful meal, we would play our family's version of Texas 42, a domino game. Being Mimi's partner in 42 was a treat as she was known for sometimes cheating a little to win."
Hamburger Pie
1-2 lbs. ground beef
1/2 cup onion
1/2 cup green pepper
1 cup ranch dressing
1/2 cup milk
2 eggs
1 cup shredded cheese
2 tablespoons flour
Nature's Seasonings to taste
Prepared pie crust
Brown ground beef and set aside. Brown onion and green pepper. Blend with meat. Add other ingredients. Pour into unbaked crust. Bake 350 degrees for one hour.