22 Aug 2018

Ready for some 501 Football!

501 Advertising and Publishing is celebrating football in Central Arkansas with its 11th annual 501 Football edition.

A publication of 501 LIFE, this special 40-page issue offers a preview of the college and high school teams in the 11-county area that makes up the 501 area code.

"Our talented associate editor Levi Gilbert and photographers (Mike Kemp, Bill Patterson and others) have put together some wonderful features you won't want to miss," said editor and publisher Sonja J. Keith.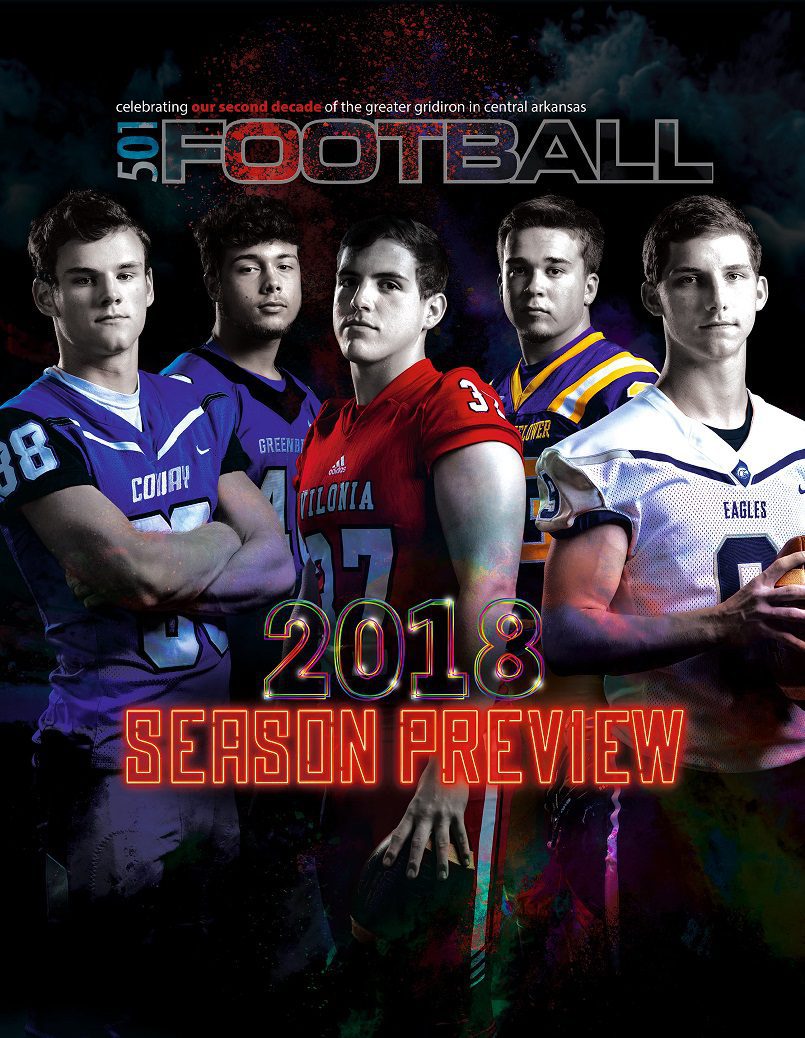 This year, 28 players were named to the 501 Football Team – at least one player from each of the 11 counties in the 501. Nominated by their coaches, these players are extra special because of their character, willingness to help others and their outstanding sportsmanship.
"We want to thank our friends at Conway Orthopaedics and Sports Medicine Center, Conway Regional Health System and First Security Bank for sponsoring this year's 501 Football Team."
This year's 501 Football edition also contains information and photos on other groups involved with football season – school bands and cheerleading squads.
"We join the hundreds of fans, parents, coaches, players and others who are excited about the upcoming season. Good luck to all the great teams throughout our area.
"We're ready for some football!"