06 Aug

Reach, Conway Regional collaborate to create Nexus Laboratories

Reach Diagnostic Laboratories recently announced its strategic alignment with Conway Regional Health System to form Nexus Diagnostic Laboratories.

Nexus offers enhanced laboratory outreach services for physicians in Central Arkansas and the patients they serve. A recognized industry leader for providing quality health care services, Conway Regional Health System currently operates a state-of-the-art clinical laboratory which runs both routine and esoteric tests for its patients.

Reach, with more than 30 years of reference laboratory sales and marketing experience, joins forces with Conway Regional to build a laboratory testing outreach venture which offers area physicians direct electronic connectivity and same-day test results.


The new affiliation leverages Conway Regional's core competency of delivering quick and accurate laboratory test results. Reach provides all the additional services and infrastructure required to market this medical testing service to physicians in Conway and an adjacent six-county region. Reach is responsible for all outreach front-end operations including sales and marketing, couriers, customer service and coordination of information technology integration with customers.


By utilizing Conway Regional's advanced laboratory testing capability, Nexus now offers area physicians a comprehensive array of clinical diagnostic testing including chemistry, hematology, cytology and coagulation. Nexus' assay menu also includes some specialty testing not performed by other national laboratories such as gastrointestinal distress and fatigue profiling.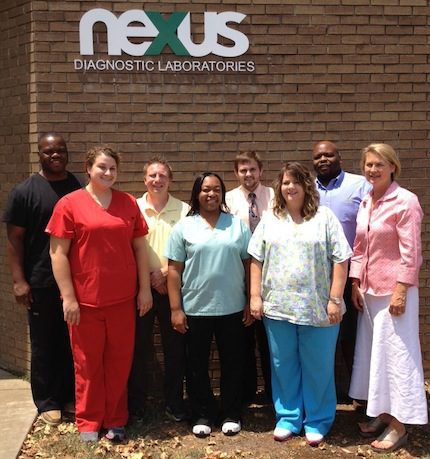 During the course of the day, Nexus couriers pick up patient specimens from physician clinics, nursing homes and other health care providers in Cleburne, Conway, Faulkner, Pope, Van Buren, and White counties. The specimens are then accessioned, processed and delivered to the Conway Regional's laboratory for testing.

Advanced information technology solutions are used to fully automate the ordering and result delivery processes enabling customer physicians to select tests and receive same-day results electronically in their own offices for diagnosis verification.

The rapid result turnaround times delivered through Nexus, as well as the advanced physician connectivity, reliable logistics and exceptional customer support, will significantly improve the level of testing services available to physicians in Central Arkansas. Moreover, the alliance keeps jobs, financial resources and healthcare decision-making local by eliminating the need to ship patient specimens to out-of-state laboratories for testing.

"We are excited to be affiliated with Reach Diagnostics in growing our laboratory outreach services to form Nexus Diagnostic Laboratories," said Alan Finley, COO of Conway Regional Health System. "As part of our expanded service, we will be able to provide bi-directional interfaces to our customers which will enable physicians to order tests from their clinics via computer and have results posted to their electronic patient record the same day. This new laboratory outreach program will further solidify relationships with our physician and patient communities."

Lisa McDonald, CEO of Reach Diagnostic Laboratories, added, "Through our alliance with Conway Regional, Nexus will deliver quality community-based healthcare services while stimulating the local economy. Our commitment to the Conway area is to provide more affordable access to quality healthcare closer to home by leveraging our medical community expertise and technological resources right here in Central Arkansas."

For more information on Nexus, please call 501.205.0350.