08 Aug

Pulmonologist joins multispecialty clinic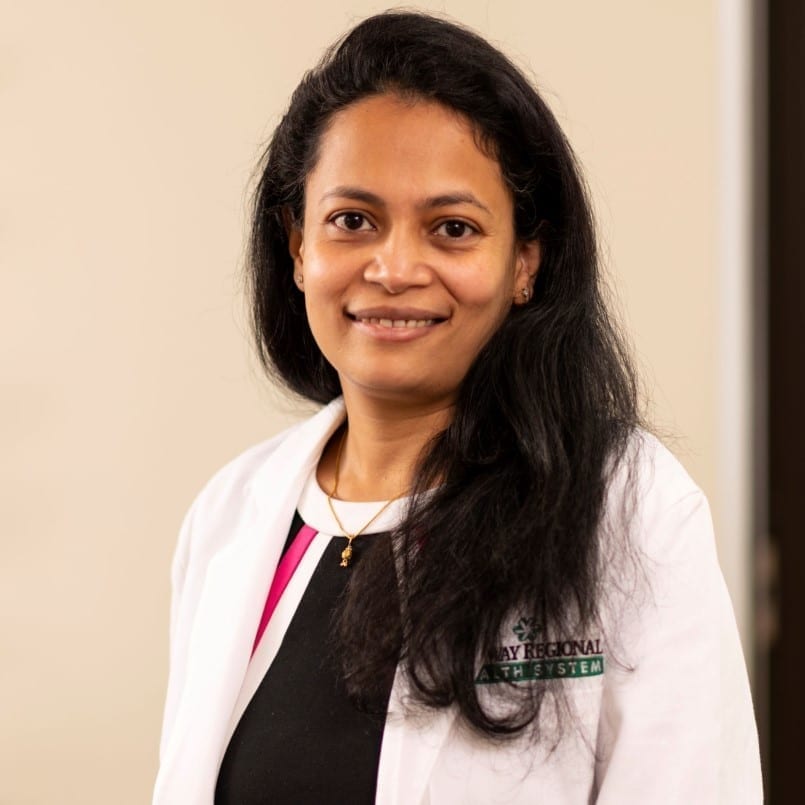 Reena Bansal, MD, a pulmonologist, has joined the team at Conway Regional Health System. Bansal will be practicing alongside Alok Surana, MD, pulmonologist; Rachana Yendala, MD, hematologist/oncologist; and Swetha Boddeda, rheumatologist, at the Conway Regional Multispecialty Clinic.
"I am excited to begin this journey with Conway Regional and expand the reach of our pulmonary care," said Bansal. "I'm looking forward to be a part of this team and serve the community."
Bansal received her internal medicine residency training at Crozer Chester Medical Center in Upland, Penn. She went on to complete her pulmonology and critical care fellowship at the University of Arkansas for Medical Sciences, where she served as chief fellow.
"The expansion of pulmonology and critical care services has been greatly needed in the community and we are excited to welcome Dr. Bansal to our medical staff," said Rebekah Fincher, chief administrative officer for Conway Regional. "The addition of Dr. Bansal's practice will allow the Multispecialty Clinic to offer an expanded, integrated and multidisciplinary approach to specialty care and increase collaboration among providers, all the while providing comprehensive patient care in one location."
Bansal began her practice in Conway on July 1. Pulmonology physicians specialize in the diagnosis and treatment of diseases involving the respiratory tract. The Multispecialty Clinic is located at 525 Western Ave. Suite 305, and provides hematology/oncology, pulmonology and rheumatology services. For more information, call 501.358.6145.