25 Oct

Protecting wellness during the holidays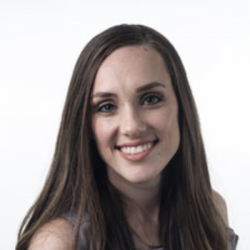 Latest posts by Brittany Gilbert
(see all)
by Brittany Gilbert
With the cooler weather, we start spending less time outside, and the germs go crazy. We don't have time to be sick around here. We have a full fall and holiday schedule. We have travel plans for holidays, and having to cancel those would mean missing out on seeing family that we don't get to see often. Thankfully, I have preventative measures in place and plans if sickness does occur.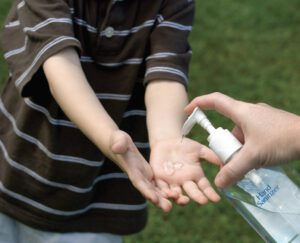 Daily health and cleanliness measures
Wash those hands! Whatever you need to do to keep this in the forefront of your kid's minds, do it! Put pictures up on the bathroom mirror to remind them, and sing songs to help them get excited about it and to know how long they should be washing their hands. Twenty seconds with soap and warm water is the recommended protocol for proper hand washing. This is about the length of singing the Happy Birthday song twice or practicing the alphabet. You can take it a step further and show your kids videos and teach them about why we need to wash our hands properly.
Keep hand sanitizer handy. We don't use hand sanitizer a whole lot. Some germs are good for us, and these products tend to wipe away everything. However, there are times and places when you can't wash your hands right away, but you really need to. 
If there is a new baby in your family or circle of friends, please take extra precaution. RSV and whooping cough are extremely dangerous for babies and so easy to catch. Teach your kids that it's not a good idea to touch babies, and when they cough, they need to do it in the crook of their elbow. Also, as moms, we may seem healthy but also may be carrying whatever germs our kids have, so it's totally OK to look at precious newborns and not have to hold them. This also goes for those with compromised immune systems. Practicing cleanliness and mindfulness can keep a lot of people from getting sick.
Seasonal preventative steps and products to add to your medicine cabinet
Last year, when the flu season was in full swing, store shelves could not keep elderberry syrup in stock. Elderberry syrup is a homeopathic syrup that is excellent for immune support. You can take it every day to help protect your immunity. It's something I feel good about giving my entire family, and I have seen the benefits whenever we do have a bug going around our house or the full blown flu. When treating an entire family, elderberry syrup can get expensive, so this year will be my first year to make my own, using organic flash frozen elderberries from Amazon and the Instant Pot. 
I have been an essential oil user for almost five years. I still remember when I was introduced to them. I remember feeling so thankful to have these natural remedies at my fingertips. I still feel that way. Pure, therapeutic grade essential oils are amazing to have in your medicine cabinet. There are all sorts of benefits of oils: they can be anti-inflammatory, anti-bacterial, anti-microbial, and the list goes on. Make sure to find a credible resource for safe essential oil usage and do thorough research on the different brands. Then watch the amazing benefits they provide! We diffuse oils in our house to not only kill germs in the air and protect our health, but also to make our house smell like fall or Christmas. It's heavenly. 
I've recently been introduced to vitamin C powder — not whole food vitamin C, but the vitamin in its purest form, ascorbic acid. With the approval of our doctor, we added it to our regimen. Whenever our kids have had a sore throat, I have given them a glass of water with this powder, and by the end of the day, the soreness or cough is gone. It's been an easy and safe product to add to what we're already doing and feel comfortable knowing that it's not just treating symptoms, but building up our immunity as well.
Prebiotics and probiotics have been all the rage for the past few years and for good reason. Now that we've realized that the root cause of so many issues lies in the gut, we know we need to protect it and heal it. Prebiotics and probiotics do that and also help protect us from getting sick. 
Maybe you've noticed that I haven't mentioned a multi-vitamin in this article. Multi-vitamins aren't necessarily important. Often times, they have a ton of sugar and very little value to our bodies. However, prebiotics and probiotics are extremely beneficial. Sometimes, you can find a multivitamin that has these in it already. Again, do your research and talk to your doctor to find something that works for you. 
These are products that we have seen lots of results with since we've added them to our routine. Don't take my word for it, do your own research and find what works for your family. Adding natural and homeopathic remedies has saved us from using a lot of prescription and over-the-counter medication. More than anything, it has helped us stay well so we can enjoy the holidays with our family.