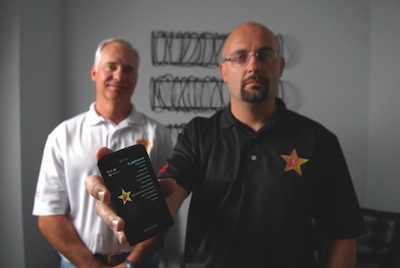 30 Jul

PrivacyStar to add 121 jobs in Conway

PrivacyStar, a company focused on providing consumers with comprehensive privacy on smartphones, today announced an expansion of its corporate headquarters into a new location in Conway.

The company will add 121 new jobs at an hourly average wage of $38.00 and invest $270,000 in the expansion. PrivacyStar, launched in 2008, will now be located at 1111 Main Street in Conway. The company is actively seeking applicants for the new positions. Those interested in applying can visit privacystar.com.

"Most of our new jobs will be highly technical mobile application and network based," said Charles Morgan, executive chairman of First Orion Corporation, the founder of PrivacyStar. "The need for talented and motivated employees in the mobile technology world has never been greater and will only continue to grow as the industry rapidly expands worldwide. We will be aggressively searching for quality technical talent in the mobile space and our plan is to find them right here in Arkansas"


A smartphone security app created by PrivacyStar allows consumers to block and report unwanted callers and access additional features in privacy and protection.


"PrivacyStar is a homegrown Arkansas business about to get a whole lot bigger," Governor Mike Beebe said. "It is the latest example of how creative insight paired with technological know-how can create good jobs for our communities. We are rooting for PrivacyStar's continued success in Conway in the coming years."


PrivacyStar's complaint filing feature allows users to report Do Not Call Registry and Fair Debt Collection Practices Act violations directly from their phone. Do Not Disturb allows consumers to send customized text messages such as "I'm driving" or "in a meeting" to callers. PrivacyStar's Caller Lookup function allows users to identify unknown callers by name so they may be added to the contacts list or Privacy List.


Conway Mayor Tab Townsell says that the city is honored by the announcement and that Conway has a role to play in growing Arkansas's knowledge based economy. "PrivacyStar could have located anywhere in the country. We're grateful their leadership chose Conway. We think our city offers the quality of life and professional opportunities that next generation tech talent demand."


PrivacyStar now has more than one-million registered users. Through the app, users have filed more than 300,000 FTC complaints due to unwanted calls.


For more information, visit privacystar.com.